SAMOA TODAY

THE STORY OF 'SAMOA 2019'
Monita Pesumal tells the tale of a group of sparsely populated islands in the South Pacific seas
Let's be honest. When was the last time Samoa was in the news? And when it did feature in the international news headlines in 1962 for Western Samoa gaining independence, how many of us really paid attention?
At a hallmark event in December 2011, it was reported that Samoa had skipped a day at the end of the year and went straight from 29 to 31 December.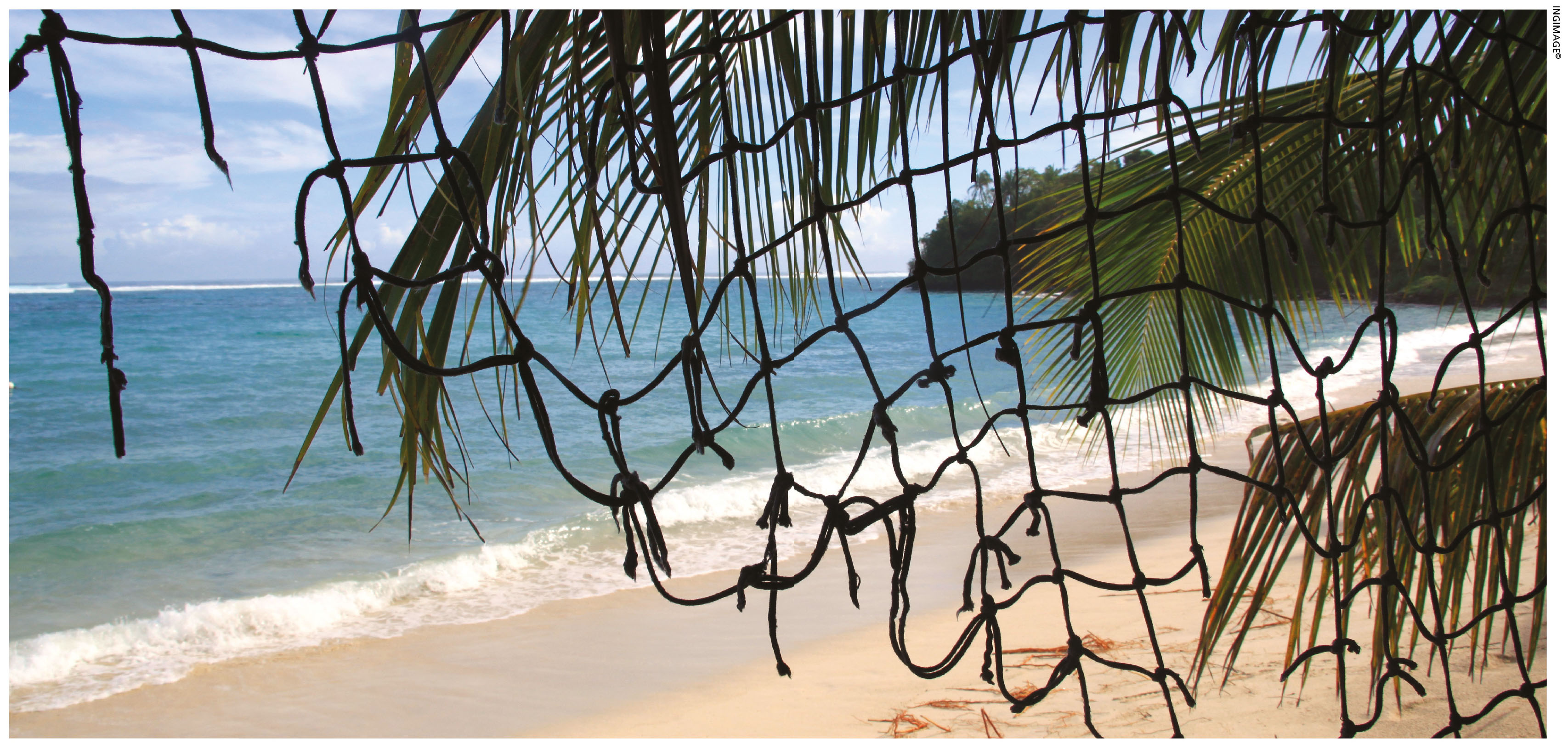 The move to the west of the International Date Line was made to boost the economy of the Pacific island nation by bringing it on a par with its main trading partners Australia and New Zealand (kudos to you if you recall this momentous occasion!).
'Out of sight, out of mind' is probably one of those phrases that rings true for this island state. Its secluded location in the middle of the waters off New Zealand and Hawaii means that this Polynesian nation is often ignored.
In October last year, the World Bank approved a US$ 2.5 million grant to support the Pacific country and improve its ability to respond to natural disasters, to which it is often exposed. This grant extended the Pacific Resilience Program's support to Samoa's government. The programme was approved in June 2015 under a series of World Bank projects to strengthen the islands' resilience to climate change.
Under the terms of the grant, Samoa has been provided with five more years of premium payments for disaster risk insurance under the Pacific Catastrophe Risk Assessment and Finance Initiative (PCRAFI), which is a regional catastrophe risk insurance pool that offers immediate funds in the event of a major natural disaster.
Because of its geolocation, Samoa is prone to a variety of natural hazards including earthquakes, floods, droughts, tropical cyclones, thunderstorms and tsunamis.
To give specific instances of these, a tsunami in September 2009 triggered by a powerful undersea earthquake in the Pacific Ocean killed over 200 people in Samoa and uprooted coastal settlements. Then in December 2012, Tropical Cyclone Evan destroyed over 600 homes, claimed 14 lives and displaced more than 7,500 people.
The Samoan economy has traditionally relied on development aid, foreign remittances, tourism, agriculture and fishing. Agriculture accounts for 90 percent of exports including tuna fish, coconut oil, coconut cream, coconuts, bananas, yams, coffee, cocoa, taro and noni products. Interestingly, noni juice is derived from the fruit of a small flowering shrub native to the Pacific islands, Polynesia, Asia and Australia.
The strong-smelling noni fruit – which is known by a multitude of names including nono, Indian mulberry, cheese fruit and kura – has been consumed as part of the staple diet of some cultures and even been used in traditional medicine. It is a powerful antioxidant that helps eliminate both toxins and free radicals from the body, which interfere with normal cell function.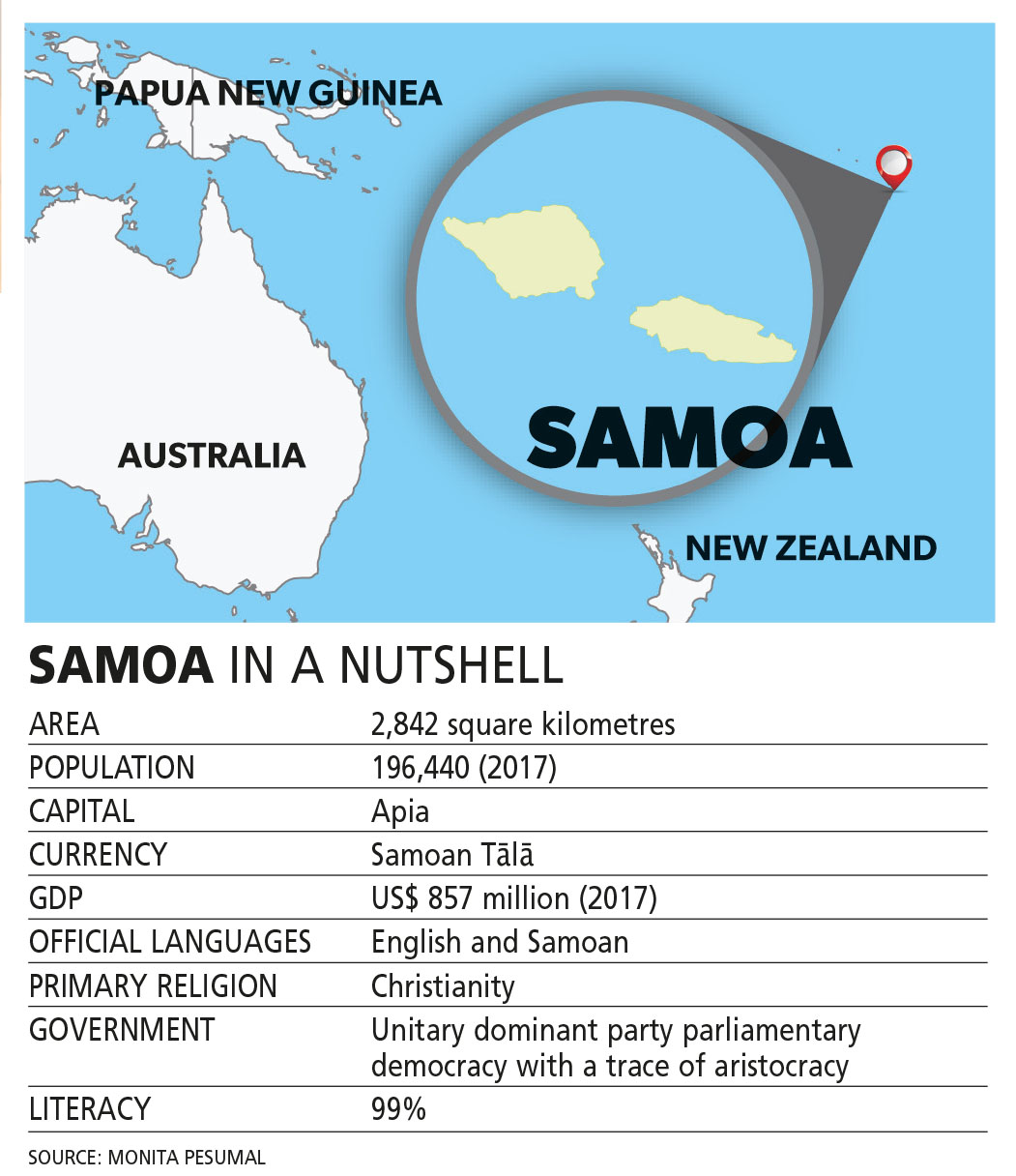 For example, a Samoan enterprise has been producing quality, certified, organic, undiluted noni juice free of preservatives and additives for over two decades. It has shipped more than 10 million litres of noni juice over the years and is now able to produce in excess of 200,000 litres of pure organic of the liquid every month. Fermented noni puree, dried noni powder and fruit chips are other products that originate from Samoa.
Samoa's manufacturing industry mainly processes agricultural products while key sectors such as building materials and auto parts account for nearly 22 percent of GDP but employ less than six percent of the workforce. On the other hand, the services sector accounts for 30 percent of GDP and employs approximately half the labour force.
Tourism is an expanding industry, contributing 25 percent to Samoa's GDP. Samoa is an exotic destination, probably one of the least travelled to in the world, according to media reports.
With numerous attractions and a time-honoured but laid-back culture, its landscape features volcanic islands, lava fields, tropical rainforests, idyllic beaches on the southern coast, waterfalls, mountains, caves and cave pools.
It is also considered a super affordable destination for backpackers or those in search of a more rugged experience. Tourists enjoy beachfront rooms for as little as US$ 40 a night, complete with breakfast and dinner. It is also a popular destination for weddings and honeymoons.
In addition to enjoying warm hospitality, tourists will find that Samoa is built on a traditional society governed by Fa'a Samoa (the Samoan way) where family is all important, respect of elders is strictly adhered to and being of service to one's family is your duty. Around 130,000 tourists visit the islands annually – a figure that's almost equal to the country's population.
In other related news, the 2019 Pacific Games will be officially opened on 7 July in Apia. It will be the 16th edition of the Pacific Games and the third overall to be held in Samoa. Around 3,500 athletes from 24 nations are expected to participate.
So there is some news you may soon forget… or not.