COVER STORY | SRI LANKAN OF THE YEAR

INTO THE VALLEY
Saliya Pieris is conferred LMD's Sri Lankan Of The Year title for 2022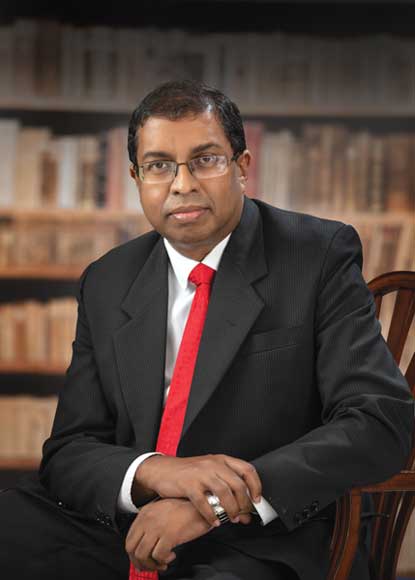 Year 2022. Will we come to call it our annus horribilis or annus mirabilis? Perhaps that will depend largely on personal perspectives… But one event will persist in our memory: the struggle – when people felt compelled to take their discontent onto the streets, a crowd gathered momentum and a name… and Sri Lanka experienced an aragalaya or a struggle.
In spite of post COVID-19 pandemic and economic trials, some of us shone. These names made it to the list of Sri Lankan Of The Year (SLOTY) contenders for their achievements and contributions; each and every one of them projected the nation's persona in all its myriad forms – and they earned our regard and respect.
TORCHBEARERS Our resilience as a people is represented in their accomplishments and the depth of their passion to excel – the hallmark of LMD's 2022 SLOTY shortlist – is a source of pride and celebration for us all…
They are Sri Lankans representing a breadth of talent and deserved consideration for LMD's coveted Sri Lankan Of The Year accolade.
IMAGE SETTERS Twenty-eight years ago, in 1994, LMD launched the first edition naming a Sri Lankan Of The Year. Over the years, the nominees have been Sri Lankans drawn from leading lights (at the time and not necessarily for a lifetime, let it be said) in politics, sports, business, entertainment and science.
And every year, the choice has been a difficult one as each nominee has contributed uniquely to our social tapestry – 2022 is no exception.
In the annals of our land's history, the struggle of the citizens will mark 2022; and the actions of those who stood fast and stood up will be judged not by the emotional proximity of today but the more objective hindsight of history.
For daring leadership and dynamism in this most difficult of years, the President of the Bar Association of Sri Lanka (BASL) – President's Counsel Saliya Pieris – stood out. Under his guidance and leadership, a profession found a voice outside its familiar milieu and took to the streets to lend its training and support, to ordinary men and women crying out for change.
He is LMD's Sri Lankan Of The Year for 2022.
As a lawyer with years of litigation experience under his belt, Pieris is no stranger to confrontation and bringing his expertise to bear in courts of law. But undaunted by unfamiliar territory – the streets – he led the charge 'into the valley.'
When only for the second time in the prize's history, a Sri Lankan brought 'the Booker' home for his work The Seven Moons of Maali Almeida, author Shehan Karunatilaka's place on the shortlist was undoubted. After all, the Booker Prize has been described as 'the ultimate prize to win in the English speaking world.'
Yupun Abeykoon, the dashing athlete, won the bronze medal in the men's 100 metres final at the Birmingham Commonwealth Games when he finished the race in 10.14 seconds. He is the first Sri Lankan to win a Commonwealth Games medal in either the men's or women's 100 metres events.
The first Asian woman to be appointed President of the Chartered Institute of Management Accountants (CIMA) and Co-Chair of the Association of International Certified Professional Accountants, Melanie Kanaka is a savvy business influencer who put Sri Lanka on the corporate map of the world during the year. It follows that she also graced our list of nominees.
Passionate biodiversity scientist, amphibian and freshwater-fish taxonomist, author, conservationist and public-policy advocate, and recipient of the Linnean Medal for Zoology 2022 awarded by the Linnean Society of London, Rohan Pethiyagoda was also on LMD's prestigious SLOTY shortlist for 2022.
In these times of crisis, our cricketers and netballers have brought a sense of elation back to a downtrodden nation and its people.
Accordingly, we included Indian Premier League (IPL) and Asia Cup Player of the Series (and the world's top ranked T20 bowler, at the time of writing) Wanindu Hasaranga, together with Tharjini Sivalingam whose phenomenal goal shooting dominated the game and helped Sri Lanka win the 2002 Asian Netball Championship (and qualify for the 2023 World Cup) on our list of laudable Sri Lankans of the year.
Three more of our athletes shone at the Commonwealth Games held in Birmingham – and they made it to LMD's 2022 SLOTY shortlist.
Palitha Bandara, Sri Lanka's only representative in para athletics, won a silver medal in the men's discus throw; 18-year-old Nethmi Ahinsa became Sri Lanka's youngest medallist at the games winning a bronze medal in wrestling; and Dilanka Isuru Kumara clinched bronze in the men's 55 kilogrammes (kgs) weight class by lifting a total weight of 225 kgs.
And last on the list but certainly not least, there's Chamari Athapaththu – the skipper of our Women's T20 International team and the first Sri Lankan woman to play in franchise cricket. She led the team in its assault on the Women's Asia Cup 2022 and succeeded in capturing second place.
FIRST AMONG EQUALS It is with a deep sense of admiration and gratitude, for the achievements and contributions of all of these Sri Lankans, that LMD chose Saliya Pieris as first among equals for the courage, dynamism and leadership he demonstrated in a nation's time of strife.
His and the example set by the others will remain an inspiration to every Sri Lankan's efforts for years.
– LMD
"LMD chose Saliya Pieris as first among equals for the courage, dynamism and leadership he demonstrated in a nation's time of strife"

---
COVER STORY | FRONT MAN
WALKING THE TALK
LMD's Sri Lankan Of The Year… in his own words
President's Counsel Saliya Pieris barely requires introduction – and even more so, most certainly after his vocal and public stance in support of the aragalaya. Anyone who meets him is struck by his passion and outspokenness for standing up for 'the right thing.'
Indeed, 2022 was a year that we may look back on with mixed emotions…
As a nation, we experienced many polarising sentiments: hope, despair, elation, fraternity, jubilation, defeat, empathy and generosity… an almost inexhaustible list as varied and wide as the people we are. But it was in the time of unity and in the struggle that Sri Lankans found a oneness hitherto rarely experienced in the past.
Many can speculate on the merits and demerits of the aragalaya, and its outcomes; but we cannot deny that as Sri Lankans unified for change, and strife inevitably ensued, Pieris led the legal fraternity out onto the frontlines.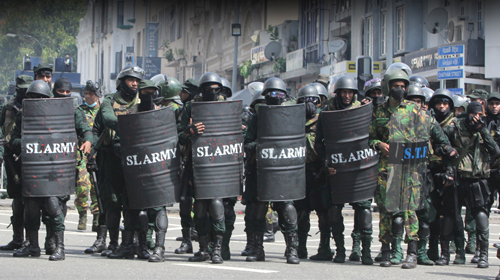 His support and encouragement as President of the Bar association of Sri Lanka (BASL) lent structure and guidance to the discourse, and assistance from the unofficial bar.
For this demonstration, and courage and leadership in a nation's hour of turmoil, he is LMD's choice for Sri Lankan Of The Year for 2022; and we celebrate this accolade by showcasing Pieris in his own words, on so much that has moved and marked Sri Lankans last year.
His words will no doubt prove edifying to all.
THE LAWS OF THE LAND We open with his words on the law, which we quote from LMD's October 2022 edition: "Rather than talking about the need to conform to the laws of the land, I would stress the importance of adhering to the rule of law. The rule of law means that people are governed not by the whims and fancies of individuals but by the law, which provides certainty and predictability."
The rule of law is not an abstract concept. It refers to the respect for human rights that every man, woman and child has an inherent right to, and which encompass the rights to liberty and security; and individual freedoms of expression and peaceful assembly.
"We need more people who are willing to walk the talk and make a reality of rhetoric. Change takes courage and conviction – and as Saliya Pieris has demonstrated – personal involvement"
Respect for human rights and conformation to laws are intertwined. Every citizen, high or low so to say, must adhere to and respect the rule of law, and act within the framework of the spirit of the law.
And also importantly, no one is above the law.
CIVIL DISOBEDIENCE Pieris is a vociferous advocate of conformity to the laws of the land, and he also reiterates that the state has a moral obligation – a duty – to ensure that the law is administered with an even hand and not in an indiscriminate or arbitrary manner.
But he has also said – and once more, we quote from the cover story of LMD's October 2022 volume: "However, we should also not forget that human history is strewn with examples of people consciously refusing to conform to laws that were cruel, inhuman or manifestly unjust, and practised civil disobedience."
He drew as examples Mahatma Gandhi's Salt March (1930), which was intended to defy the unjust laws of the colonial British rulers who had imposed a tax on the production of salt; and Rosa Parks, an American activist who refused to relinquish her seat in the bus to a white person in defiance of the segregation laws in operation at the time (1955) in Alabama.
Pieris recounts how, as Parks was taken away, she asked: "Why do you push us around?" To which the police officer had responded: "I don't know; but the law's the law and you're under arrest."
The president's counsel has remarked that therefore, in certain extreme cases, there may be a higher duty to disobey the law – such as the laws of apartheid and segregation, and those that violate the principles of our common humanity.
But he cautioned that in expressing dissent, one must be ever mindful that such expressions do not spill over into violence or result in wrongful deeds.
NATION AT A CROSSROADS The decision Pieris made as President of BASL to exhort legal professionals to engage with the struggle, he explained as follows in an interview aired on LMDtv in April: "Citizens have a right to express themselves; it is a right that must be respected and understood. Currently, many in Sri Lanka are demonstrating their anger and anguish by protesting; and on the part of the authorities, there has to be empathy and understanding of their suffering."

"There should be respect for public opinion even if it is distasteful to the authorities; the fundamental rights of citizens to peacefully demonstrate should be accepted. However, it is not right for protesters to harm property of the state or individuals…" he declared at the time.
As every legal practitioner should, he advocates resolution of disagreement and conflict within the framework of the law, and has said in that same interview that "any solution has to be achieved through constitutional provisions. Our constitution sets out how the government is established, ministers are appointed and Sri Lanka is governed. It is important to adhere to basic rules and principles of the establishment, and work within this framework."
He also advocates another tool of his trade: compromise. This he mentions especially with regard to those in positions of authority, and the necessity of recognising and comprehending the importance of a call for change from the citizenry.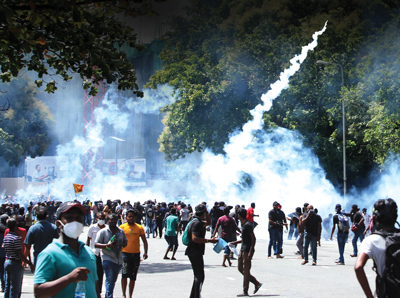 Elucidating on the rationale of the BASL's support for the aragalaya at the time in his interview with LMDtv in April, Pieris said the impetus to his leadership for the profession's involvement was because "we need to understand the rights of everyone who is protesting. The nation is at a crossroads and the path we choose will impact this country for generations to come. I criticise some sectors that have remained silent and haven't been vocal enough. It is particularly important that we remain vigilant and exercise our rights."
Referring to the magnanimous gesture on the part of legal professionals who responded to the call to assist, he has said with a sense of pride: "It was spontaneous. When the legal community realised that some protesters had been arrested, members of the bar offered to help and visited arrestees at the police station to provide them any legal assistance required."
Time and again, he has reiterated what the practice of law in fact entails: "The bar is always committed to safeguarding the interests of citizens. The legal profession will always stand up for the rule of law, for the independence of the judiciary and to safeguard the fundamental rights of people."
LEGAL PROTECTION Our constitution expressly declares and recognises fundamental rights, which "shall be respected, secured and advanced by all the organs of government, and shall not be abridged, restricted or denied, except in the manner and to the extent provided by the constitution. These include the freedoms of speech and expression, including publication of peaceful assembly and of association."
Additionally, the presumption of innocence must remain until such time as guilt is proved in accordance with the requisite burden of proof.
Drawing from these as any legal practitioner should, Pieris stressed the need to protect the right to dissent in an interview with LMDtv in November last year: "One needs to ensure that the freedom of peaceful assembly, speech and expression is protected. Further, when you talk about human rights, the rule of law is imperative. The authorities must ensure its existence, encompassing equality, equal protection and applicability of the law to everyone."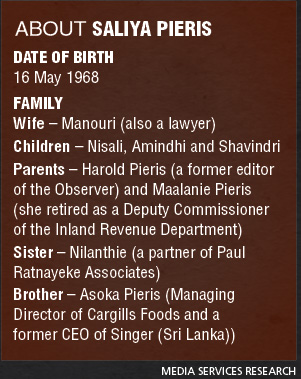 This view, strongly held and vocalised, has provided the stimulus to his leadership and Pieris has elaborated that "the rule of law should be contrasted with the rule of men. The former safeguards consistency and objectivity, whereas it's harder to protect fundamental rights in countries governed by the whims and fancies of a person or persons. This is why the preservation of the rule of law is so important."
This is a point he emphasised in his interview for LMD's cover story in June 2021 as well: "The rule of law, strong and independent institutions, and accepting and acknowledging the need to protect the fundamental rights of citizens are important for the development of any country."
He went on to say at the time that, "no country can really grow unless its institutions are strong and unless there is the rule of law. There must be a culture that protects the rights of the people of the country. Weak institutions, a lack of respect for the rule of law and rights of people are a recipe for a failed state."
CONSTITUTIONAL AMENDMENTS Also in the interview for the June 2021 edition of LMD, in his response to the question "What fundamental rights should be included in the new constitution, in your opinion?" Pieris retorted with foresight: "Apart from the existing fundamental rights, I would like to see the right to life being expressed in a new constitution. This encompasses not only the right to live but to do so with human dignity as has found expression in India."
And he also said at the time that "it is of utmost importance that the right to disagree and dissent are protected, for that is the key to protecting our democratic institutions."
WALKING THE TALK The President's Counsel who practises in the areas of criminal and public law and fundamental rights, in the appellate and original courts, has strenuously advocated for the reinforcement and safeguarding of human rights.
His leadership and the example he exhorted fellow professionals to provide to our nation at a very trying time when tempers frayed and emotions ran high will undoubtedly be remarked upon for years yet to come. It is not often that rhetoric and action have been demonstrated together.
Pieris has on previous occasions – as far back as in his interview for LMD's cover story in June 2021 – called for the business community and civil society to step in and participate in ensuring that the rule of law is upheld – and so it is fitting that when civil society did step out, he willingly gave of his time and effort, and expertise.
Of course, life is dynamic and his work, and ours as a nation, isn't done. Growth and progress are ever evolving, and Pieris makes a valid point when he says that corporates and citizens must take principled and public positions on upholding the rule of law.
This must be for the 'greater good.' This must be so that a nation can reap the advantages and opportunities of a 21st century global existence, and take its place at the table as a fully participating and contributing member of the international community.
Sri Lankans have always displayed a healthy moral compass with regard to human freedoms and democratic processes, and risen up when those freedoms have been threatened. To this end, Pieris has remarked: "This is why democratic change is still possible in Sri Lanka. We have as a nation demonstrated resilience when it comes to democracy and freedom. This may be the reason that… we like to think of our country as being free and democratic."
We need more people who are willing to walk the talk and make a reality of rhetoric. Change takes courage and conviction – and as Saliya Pieris has demonstrated – personal involvement.
"It is of utmost importance that the right to disagree and dissent are protected, for that is the key to protecting our democratic institutions"

---
COVER STORY | LEGAL EAGLE
A MAN AND HIS MACHINE
Wijith DeChickera marks the emergence of a bulwark to buttress the bastion of a popular sovereignty-based citizens' movement of late
The stars come out at night. In Sri Lanka's dark days – when the country gazed into the abyss of bankruptcy; and beyond it, at the very real possibility of anarchy – a galaxy of those shone like bright beacons to light up hope… and our collective way past that Stygian apocalypse.
Some of them blazed a trail that was nothing short of meteoric. Others glowed with world-beating achievements and performances, in many arenas and spheres. One of these stood out for rising to its zenith – time and again, over and over – each and every time his nation at large needed him to stand up for it… And needed him to stand in the legal and constitutional gaps he did.
Even as an authoritarian state cracked down (often illegally, usually unconstitutionally) to suppress a largely apolitical citizens' movement – in the early weeks at least – that brought the notion of popular sovereignty to the fore.
This was in a polity where the mechanism of political recall (through petition, referendum or representation) of elected representatives who no longer served – or had abused or misused – their mandates was available as a democratic recourse to a disillusioned electorate.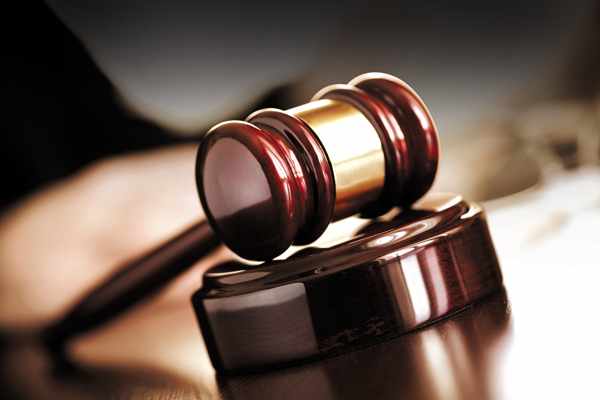 In a time when the true north of the nation state seemed to have gone askew and off its azimuth, the quiet magnetism of the man and the machine that stood with him steadied the ship of state – especially from the perspective of the people who needed a champion to shoulder arms on their behalf.
So who precisely is Saliya Pieris – that all his admirers commend him so highly in the aftermath of the most intensely active, visible stages of the erstwhile aragalaya?
A précis of his biographical background would not be amiss before any attempt to undertake an evaluation and analysis of his more recent stalwart contributions in the field of legal championship for the common good…
THE MAN This legal eagle President's Counsel hails from what people are pleased to call 'a political family' – not in a pejorative sense as applied in today's sickeningly partisan milieu perhaps; but rather, as a reflection of stemming from stock that actively applies its principles.
His mother's relatives for instance, had been stalwarts of the left among whose number was Kalutara MP Cholomondeley Goonewardene. On the other hand, his father Harold – the then Editor of the Observer – was a staunch advocate of right-wing politics.
As a matter of principle however, he had criticised President J. R. Jayewardene for stripping former prime minister Sirimavo Bandaranaike of her civic rights, as well as the 1982 referendum, which both he and his wife (Saliya's mother) opposed on the grounds that it was undemocratic, preferring a general election instead.
As for the the young Saliya, his memories are of a courtroom atmosphere in his childhood. He has revealed "we always had lively debates at home. It doesn't mean we stuck to one position; but each of us defended what we stood for the way we could."
That DNA – of standing up tall, quiet and strong – for what one believes in steadfastly has been this attorney's boon companion on his journey of advocacy.
Saliya Pieris is an 'Old Joe' and was head prefect of St. Joseph's College. At the Sri Lanka Law College where he qualified as an attorney-at-law, he was President of the Law Students' Union.
He obtained a bachelor's degree in law from the Open University of Sri Lanka and went on to hold a master's in international business law from the University of London.
THE MACHINE Pieris commenced his career as a prosecutor in the Attorney General's Department. He presently heads his own chambers, practising in the spheres of criminal and public law, as well as fundamental rights, in the original and appellate courts.
Between October 2015 and March 2018, he was a member of the Human Rights Commission of Sri Lanka (HRCSL).
In February 2018, Pieris was appointed as the country's first Chairman of the Office of Missing Persons (OMP), which was a national body set up to expedite the process of transitional justice in a country that had long been beleaguered by a state of civil war tainted with violent 'ethnic conflict' throughout.
Pieris was the Deputy President of the Bar Association of Sri Lanka (BASL) from 2015 to 2017, during which time he was a staunch advocate for the strengthening of human rights in the country, and the establishment of an independent bar and bench, consistently championing the rule of law and order in the land.
A lecturer in law as much as a practitioner of it, he contributed many learned and scholarly pieces as a writer, on legal practice in Sri Lanka and its nexus with the political praxis of our age.
Once upon a time, he played a prominent part in the legal community's role in the impeachment of controversial former chief justice Shirani Bandaranayake.
On 24th February 2021, this avid quizzer (Dulux Do-You-Know contest, 1984) and an Eisenhower Fellow was elected the 26th President of the BASL, handsomely defeating his opponent by securing 5,162 of the 7,969 votes cast.
And it is in this role that the stellar aspects of the man's character have come to stand out – to benefit his homeland and bless his fellow countrypersons in their direst times of need… of a legal mind with a crusader's heart.
THE MOVEMENT Pieris and the BASL were active on many fronts. Their principal agency was pointing out to a plethora of state actors the need to follow a proper and transparent process, in maintaining law and order.
For example, in June – when the fires of the people's protest burned brightly (not literally of course, simply metaphorically) – the combine of a man and his machinery wrote to the Inspector General of Police (IGP) expressing concern about allegations of indiscriminate arrests by his agents.
From March to May, Pieris – underwritten by the BASL – signed off on a host of letters, statements, tweets, interviews and so on, in which he and his association challenged, critiqued and cautioned.
And even after the events of May and July, man and machine were at the forefront of ensuring accountability and transparency in the manner state actors responded to the activism of civic-minded citizens.
Of paramount concern to Pieris et al. was that police action be "independent and impartial," as well as "free from unlawful interferences."
"Bias against the law enforcement authorities will lead to a serious loss of public confidence, and will worsen the law and order situation in the country," the BASL's leading light cautioned the IGP.
It was to ensure that "moves to restore political, economic and social stability in Sri Lanka" were not compromised that Pieris' watchful eyes hovered over the human rights situation in Sri Lanka throughout the people's protracted and often painful struggle.
In the firing line were arbitrary detention and often wrongly so of peaceful protestors exercising their constitutionally enshrined and guaranteed rights; arrests made without verification or substantiated by credible proof; rigged identification parades; and so on.
For this among other yeoman services rendered to the hapless people of Sri Lanka facing an unprecedented crisis in the country's sociopolitical life, the champion of the law on behalf of the masses received recognition at home and in the region.
The Chennai-based Hindu newspaper, India's journal with the second largest circulation, described the Bar Association of Sri Lanka as being 'a voice of reason' during the state's recent challenges.
And the publication went on to praise its president: "Under his leadership since 2021, the BASL's public profile has drawn attention, for being resolute. Devoid of ambiguity and political rhetoric, its statements speak to immediate and specific concerns, basing itself on constitutional freedoms, national laws and leading judgements."
THE MONUMENT Other facets of his instrumentality on behalf of the people in turbulent 2022 include writing through the BASL and asking then president Gotabaya Rajapaksa to "forthwith explain to the people the reasons as to why he has declared the state of emergency" (on 6 May).
He also called upon the overreaching chief executive to revoke the proclamation declaring such an egregious state, which was retweeted multiple hundreds of times. And he messaged the IGP and army commander to pre-empt "the unnecessary use of brute force" against protestors.
So much so that the mere presence of this legal eagle in the background was a significant deterrent to the ethos of authoritarianism and arbitrariness that characterised the executive's exercise – use, abuse and misuse – of its power and prerogatives in the year under review.
In a year where once revered personalities were shown up to be straw men and the establishments charged with protecting the civic liberties of people they represent crumbled in the face of political chicanery – by fallen figures desperate to safeguard their fragile credibility in the wake of being exposed by their deeds, which fell far short of their former words – "I feel the real change has to be with institutions," he said, in a mid-2022 interview.
Yes, the stars come out at night. And the bright pulsar of Saliya Pieris in the constellation of the BASL outshone them all in a year overshadowed by tension and uncertainty, for a once sunny and unclouded land.
For that series of sterling 'showings up' – stepping up to the plate time and again, backed by the BASL aegis and its agency – in a dark, seemingly hopeless season in the fortunes of Sri Lanka, Saliya Pieris is LMD's 'Sri Lankan Of The Year' for 2022… the best and worst of years in a chequered islander history.
One brightened in no small measure by a sterling man and his stalwart movement.
"The Chennai-based Hindu newspaper, India's journal with the second largest circulation, described the Bar Association of Sri Lanka as being 'a voice of reason'"
---