ROYAL CERAMICS LANKA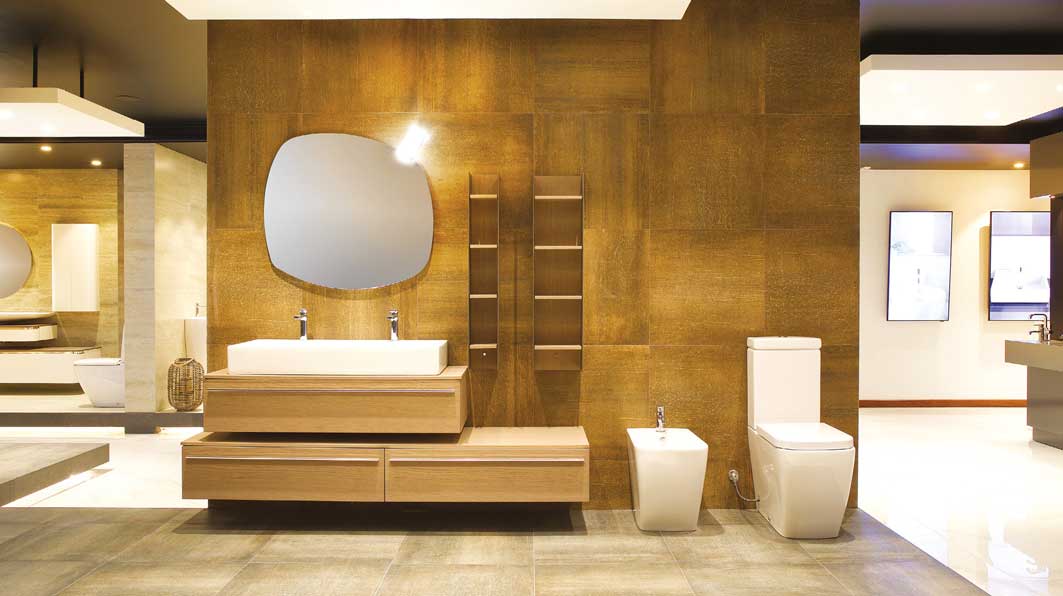 Royal Ceramics Lanka, which is renowned for its flagship Rocell brand, has enjoyed a long journey of commitment to excellence by innovatively integrating beauty, elegance and functionality, in its award-winning line of tiles and bath ware. Established in 1990, the brand has become a preferred choice among Sri Lankans, and the company has expanded its reach to 14 global destinations with Sri Lankan made tiles and bath ware. The brand's global recognition has positioned Rocell as a market leader in high-grade tiles, bath ware and accessories, with the company making a name for contemporary designs, eternal elegance and durability.
Q: In your opinion, what role do awards and accolades play in boosting a brand's image and garnering corporate respect?
A: Our journey here at Royal Ceramics is towards the creation of beautiful living spaces by providing products of the finest quality. We are a leader in terms of design, innovation, quality and integrity, and have created a range of products that can compete against those of global stature.
From partnering with global designers and drawing inspiration from international designs to sourcing the finest raw materials in the world, we have ensured that the entire process is governed by the highest international standards.
Therefore, we believe that credible accolades serve as an appreciation of our efforts in bringing Sri Lankan consumers the finest solutions in surface coverings and bath ware; and we're always humbled by this.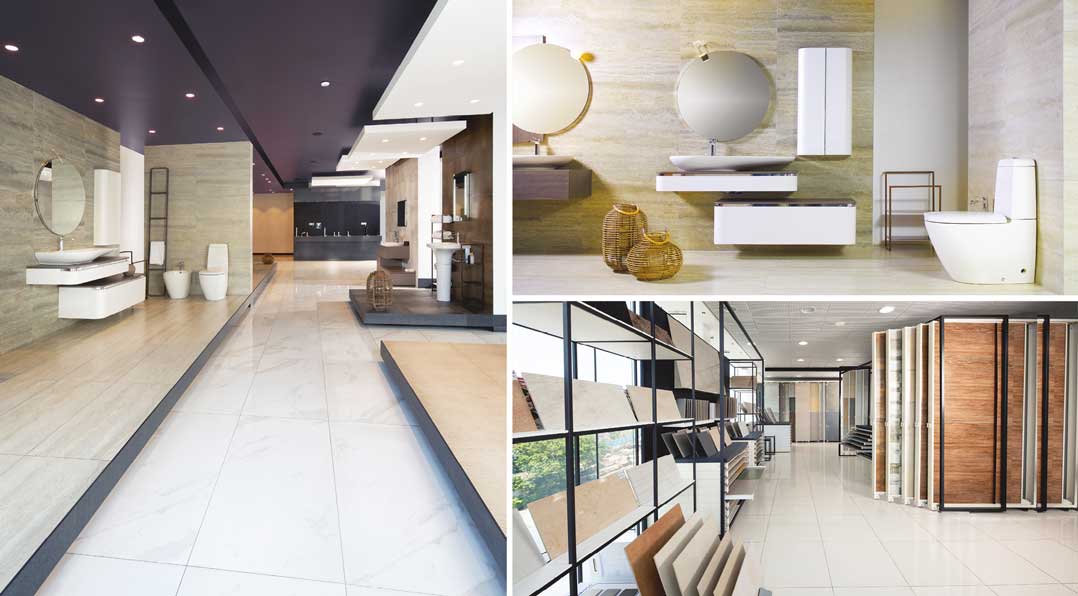 Q: And what impact does this have on team morale, in your assessment?
A: In our view, winning accolades helps our teams gel together and boosts morale.
Q: How have companies like Royal Ceramics Lanka looked to mitigate the impacts of the COVID-19 pandemic from a human resources perspective?
A: As an organisation, Royal Ceramics has been particular about one thing – i.e. ensuring the care needed to support our teams. During this trying period, the business has not had to retrench any of its people; and most importantly, no one suffered pay deductions, which is an easy way out of a crisis.
Such an approach is imperative as we believe that we're responsible for the wellbeing of our people and will always put in our best efforts to ensure this follows through.
Q: Could you discuss the measures taken by the organisation to drive productivity while maintaining a safe work environment during this period?
A: From a work perspective, we have permitted people to work from home (WFH) and ensured that agile working processes were established where necessary. Furthermore, we've taken steps to ensure that we look after anyone who tests positive.
On top of this, regular testing has also enabled us to continue operating as a safe workplace throughout this difficult period.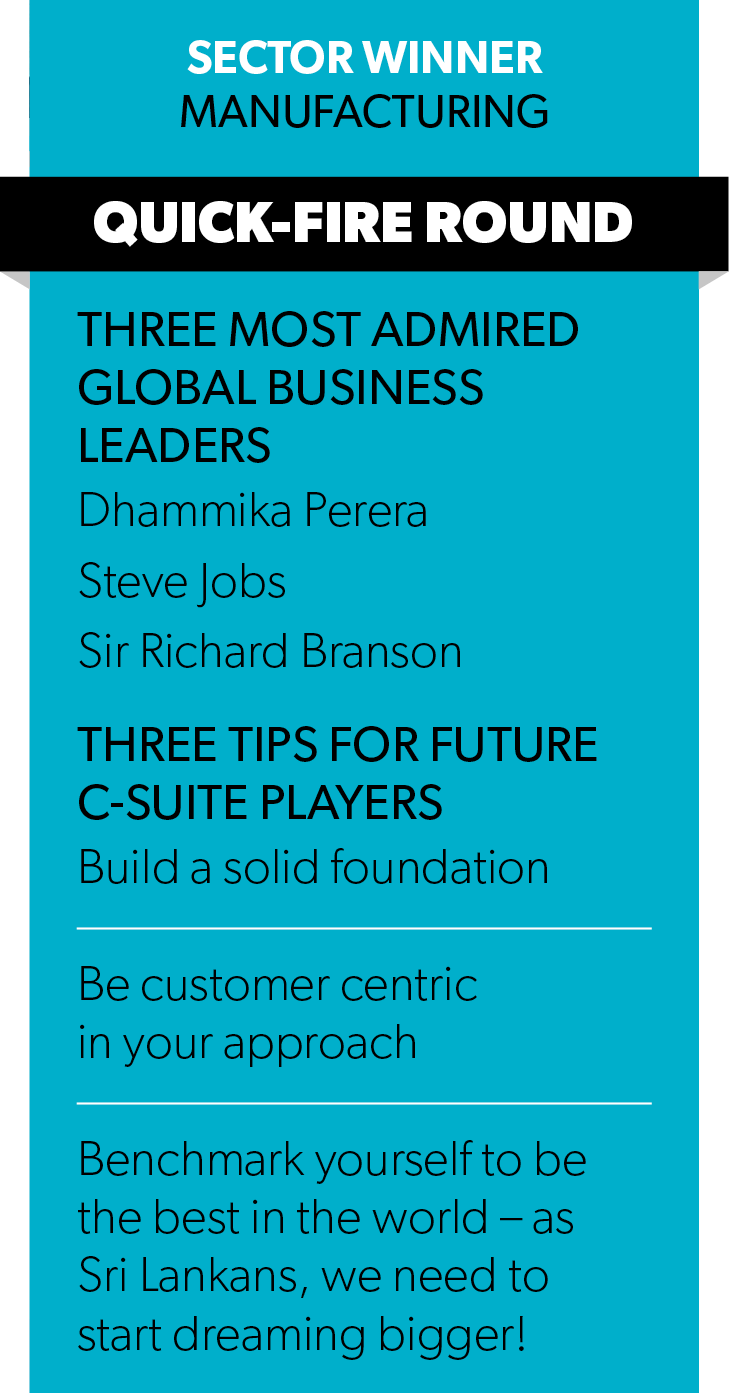 Q: In your view, what role can corporates play in enhancing Sri Lanka's image on the international stage?
A: Royal Ceramics predominantly caters to the Sri Lankan market. However, we also serve international markets and are affiliated with many globally renowned brands that manufacture their products through us.
As such, we believe that when it comes to quality, our products can compete on a global level. To this end, we have obtained and continued to support various certifications that are required to go global. This in turn elevates Sri Lanka's image as well as its brands in the world arena.
Q: Against this backdrop, how important are global partnerships for Sri Lankan businesses looking to compete globally?
A: Competing at a global level and partnering with Fortune 500 companies also enable us to stay on top of the game, which helps Sri Lankan products gain recognition on the international stage.
Q: And finally, how can corporate respect enable businesses to develop a competitive edge in the market?
A: Integrity plays a pivotal role in a business' success. Our stakeholders are our belief system; so without the trust and respect of these stakeholder groups (be it your shareholders, customers or suppliers), the journey can be very difficult.
In our 30 years of providing the finest surface coverings and bath ware, we have ensured that integrity is embedded in our values.
Royal Ceramics is reputed in Sri Lanka as a market leader with the company continuing to expand its retail reach both locally and internationally in its journey of creating beautiful living spaces. While COVID-19 has caused disruption across world markets, the organisation takes pride in having remained stead­­­­fast and strong, maintaining its momentum despite significant external forces.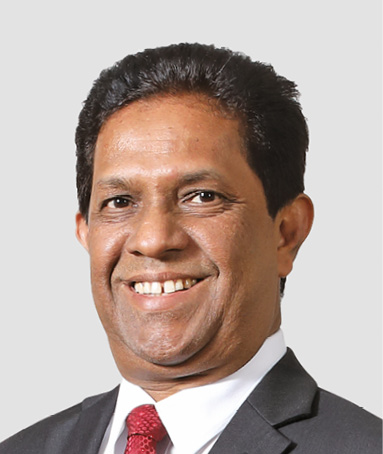 www.rocell.com