RIGHT EXEMPLAR
Deshamanya Sunil Mendis
Hayleys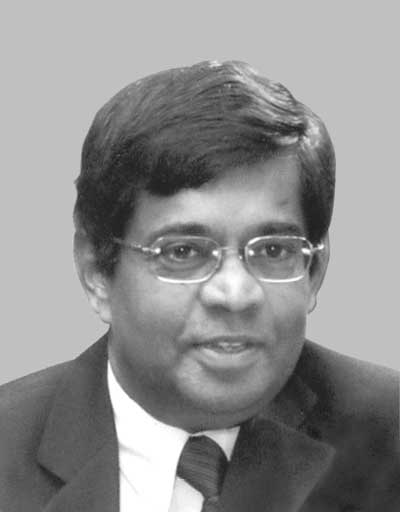 There is something low-key and muted about Hayleys that is rather anachronistic in the brash bustle of today's corporate milieu, which it owes to the personalities who have steered it to success and accomplishment over the years of its existence.
In fact, one writer says: "I met Sunil Mendis recently at a wedding and told him that I'd write an article about Hayleys. He told me that it was good and to write about other companies as well, which (had) helped the economy of Sri Lanka. He also wanted me to not highlight his name and those of his colleagues. That shows the simplicity of the man and of the Hayleys culture."
Hayleys originated in Galle in 1878. Galle was then the main port of the island. Under the stewardship of George Bobbiese, the company assiduously engaged in an export business, and Hayleys was a thriving going concern when its first Sri Lankan chairman took the helm.
Deshamanya Sunil Mendis suddenly had rather large shoes to fill in December 1993, when he was called upon to take up the reins on the sudden demise of a man frequently referred to as the 'legendary chairman of Hayleys Dr. D. S. Jayasundera.'
They were shoes he was more than equipped to fill: he had served the conglomerate for 42 years and knew how to steer the ship; and he understood the ethos with which its first Sri Lankan chairman had driven the business and its operations.
The Buddhist principles of right livelihood had long been Hayleys' moral compass, and Mendis adhered to the policies of never engaging the company in any business where the slaughtering of animals was involved, or in dealing in weapons or selling intoxicants.
As his predecessor had been, Mendis too was invited to the boards of various companies; but in line with this creed, he declined such directorships. It was not out of any disrespect for those enterprises but rather out of a sense of personal belief probably shaped by the Buddhist values which imbued Hayleys' culture.
Mendis also embraced a personal policy that since he was remunerated by Hayleys, he would not accept a director's fee from companies he gave his time and advice to. Such simple gestures in not being moved by the prospect of lucre and adherence to his principles are the hallmarks of this gentle man.
Sunil Mendis: made an example of his quality of leadership.