REVELLO
Revello Sweetens 139th 'Battle of the Blues' as Official Chocolate Partner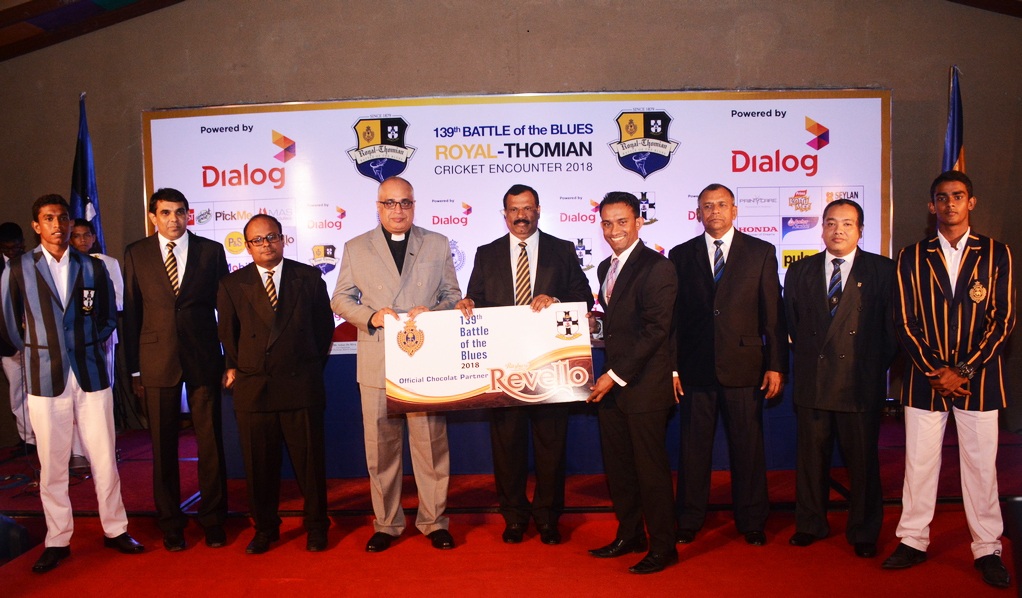 Ceylon Biscuits Limited's premium chocolate brand Revello, enjoyed for its rich and delectable chocolates, will sweeten this year's 139th 'Battle of the Blues' Royal-Thomian cricket encounter as the official chocolate partner.
The Revello sponsorship was presented to officials of both schools during the Royal-Thomian media conference held recently.  The Royal-Thomian has a rich and colourful history and is the second-longest uninterrupted cricket series in the world. The match is even older than the Ashes, having been played for 138 years continuously.
The match is looked forward to by both young and old, male and female and even those who have no connection with either school would turn up and enjoy the celebrations.
As a brand Revello is synonymous with premium quality chocolates, containing the best ingredients refined to offer chocolate lovers an unmatched, sophisticated sensory experience.
Serving as the official Chocolate Partner for the 139th Battle of the Blues, resonates among Revello fans of all ages as a much loved brand that fits perfectly with the joyful experience this special and unique encounter brings.
Commenting on Revello's sponsorship Brand Manager, CBL Foods International (Pvt) Ltd, Saumya Fernando said, "We are extremely proud to announce our association with the 139th Battle of the Blues as the Official Chocolate Partner. The Royal-Thomian has a rich and colourful history, as not only a prestigious cricket encounter but also as a major social event attracting both local and overseas spectators who join together in the spirit of gamesmanship and camaraderie. The encounter is unique, similar to our chocolates created with highest quality ingredients, ideal for memorable moments."