RESPONSIVE BRANDING
Brand building in the  post-COVID world
Ruchi Gunewardene explains the need to invest in responsive strategies to build successful brands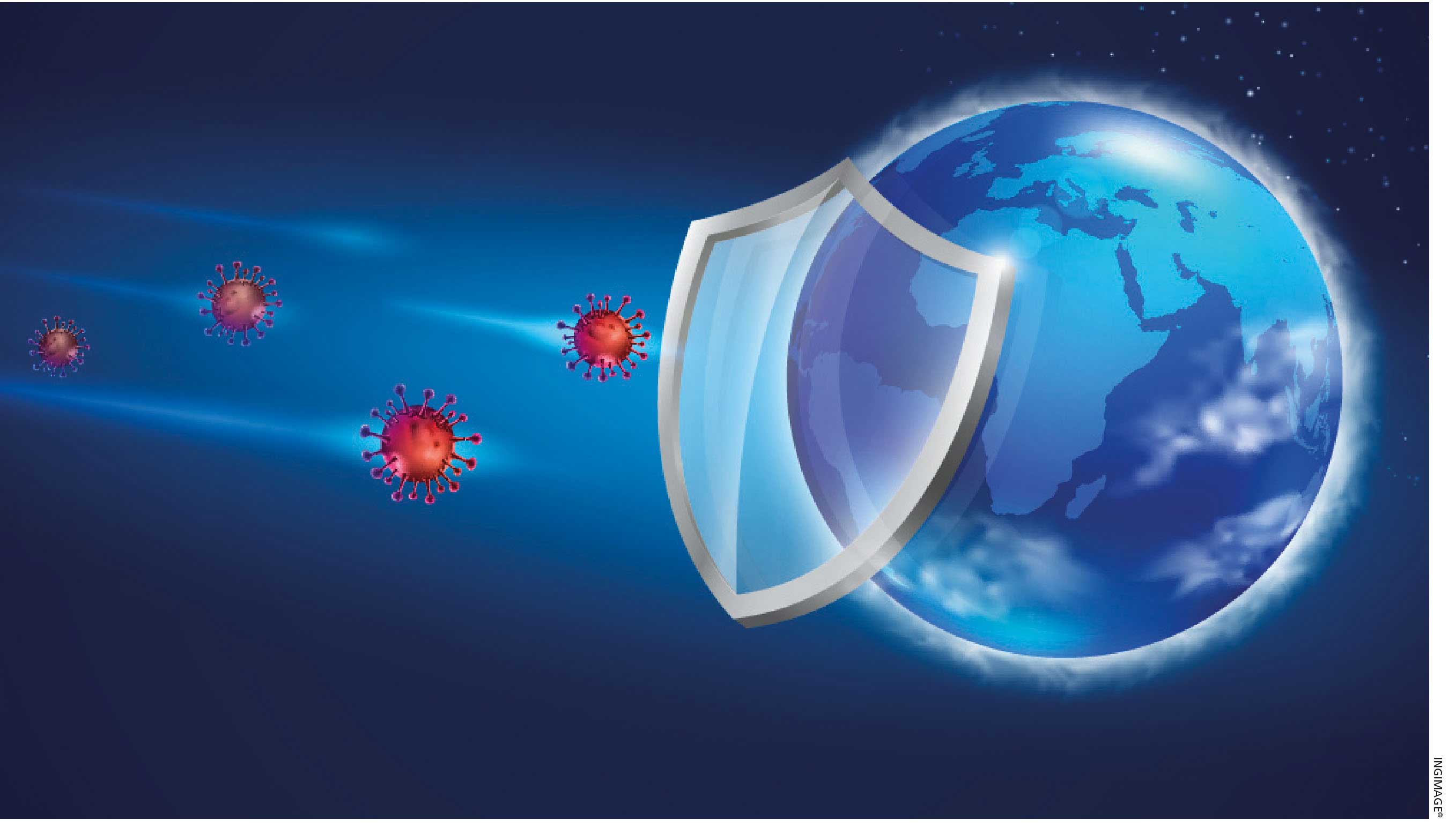 The pandemic that suddenly swept through the world was a global health threat that had dire economic consequences on the ordinary citizen. Worldwide, brands across every sector have braced themselves for an upheaval in business activities, supply chains and revenues in a way that will eclipse any other economic disaster in recent memory.
These impacts will be felt well into 2022 and 2023. And there's no doubt that the world will be permanently altered, and we will not return to the way we used to live and work.
CHANGE WILL TAKE PLACE With technology ensuring our ability to remain connected in a lockdown, many new trends have emerged. There will be more rapid adoption of digitalisation across all facets of life with online being the 'new normal.'
People who were not able to access finance will ensure they have online banking to make payments, and those who experienced the convenience of goods being delivered to their doorsteps will continue to do so.
Work patterns will change with working from home (WFH) no longer being frowned upon. How we interact with government institutions will change too as they increasingly shift online.
Moreover, the way we pursue leisure activities – be it accessing news, reading, exercising or other pursuits – will also shift online.
These are only a few of the factors that will impact the way we perceive and interact with brands.
The financial impact of COVID-19 is varied with certain sectors being minimally disrupted while others battle for survival. Brands are thriving, striving or surviving, and where they're positioned on this spectrum will depend on the sector in which they operate and within that, how strong brands are in terms of scale, share, growth and brand equity.
What will also change permanently is how brands are marketed. They need to adapt to the new world by engaging proactively with customers in a different way.
Reputations must be built by helping consumers through difficult times when unemployment has increased, financial insecurity is heightened and the national economy is precariously placed. In an uncertain future, empathy and helping the customer are key to moving ahead.
BEING RESPONSIVE There are many examples of smart brands that were quick to seize opportunities in the first curfew last year to continue engaging with customers when they needed the most help.
During the curfew and subsequent lockdowns, phones were the only means to reach the outside world whether it was to talk to loved ones, obtain food supplies or WFH. Suddenly, there was a need for more airtime and data.
Sri Lanka's most valuable brand – Dialog – was quick to seize this to introduce free calls and data package offers, which were gratefully snapped up by customers.
SriLankan Airlines' financial troubles were compounded further with the grounding of its entire fleet. However, this did not deter it from embarking on 'mercy missions' to bring back Sri Lankans stranded across the world. The first stop was the epicentre of the pandemic in Wuhan. While the viability of the airline is uncertain, these initiatives have done much to endear the brand in the view of all Sri Lankans.
With lockdowns being imposed suddenly with little or no warning, there was panic in households about securing food supplies.
The first brand to step up was Sathosa, which played a leadership role by quickly establishing a partnership with PickMe to deliver food items. The ability to rapidly mobilise itself to serve customers in urban areas shed new light on the usually lethargic Sathosa brand, changing perceptions in a short span of time.
Litro Gas was another brand that responded quickly to provide the basic essential of gas for cooking.
Following the sudden curfew, and inability to print and distribute newspapers, the DailyFT and Daily Mirror introduced free digital newspapers early on. This was an investment to continue sustaining their readerships, and keep them abreast of the latest news and analyses in these crucial times.
Another interesting collaboration is Sampath Bank's tie up with PickMe to provide cash to customers at home. Similarly, Cargills Food City introduced its mobile supermarket Cargills 2 Home. This mobile vehicle – which is set up like a supermarket – has essential food items such as fresh and frozen items, and a variety of dairy products that are delivered to doorsteps, for enjoyable, safe and convenient shopping.
RETHINKING ENGAGEMENT These examples illustrate how smart brands have quickly adapted and invested in providing different services to customers, meeting their needs when they needed them most.
Such initiatives build reputation and loyalty, and are much more powerful than any communication or CSR initiative.
While these initiatives may not always be commercially viable, agile brands are making marketing investments that keep customers at the forefront when they're most needed.
As brands struggle to make headway in these difficult times, pivoting away from the usual marketing and brand plans, and investing in more meaningful strategic initiatives that are relevant to the times, will be critical for survival in the new post-COVID world.