REMODELLING IDEAS TO INCREASE THE HOME VALUE
The goal of any home seller is to sell their property to the highest bidder. While getting the services of a professional real estate agent can certainly help this goal, remodelling the home, to make it more appealing to a larger pool of buyers can also offer excellent results.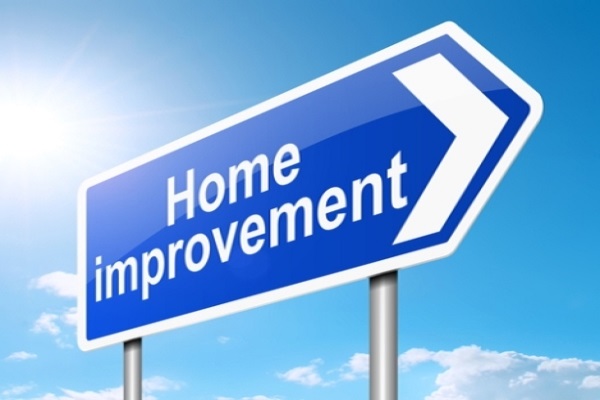 Start from the front door of your house
If you are thinking about increasing the overall value of your house, then you should start at the place that creates the first impression of your home. If your house has more or less a traditional Sri Lankan design, then this place is your front door. Make the entire presentation of the front section of your house standout by adding a visible awning or an overhang or even a large portico. In fact, make your front door standout too, by having it custom designed just for you.
Give your home a simple, yet attractive colour scheme
One of the things any visitor to a house would notice is the colour scheme of that home. Real estate experts have noted that an attractive colour scheme has the ability to increase the value of a property at a notable level if done the right way. Therefore, try repainting both the exterior and the interior of your home. Neutral tones such as beige, greige and white have been a staple favourite for the interior of a house while bright simple colours such as orange, blue, green and yellow that makes your property look like a holiday home, can bring good results if applied to the exterior.
Create additional interior space inside your home
When you built your house for the first time, the interior space might have been more than enough for your everyday tasks. However, real estate brokers with years of experience have suggested that creating additional space inside your house, such as making the living room bigger, adding more room to your kitchen, doing the same to the main bedroom as well as the bathroom can boost the value of your property. In fact, any modification that opens the space and creates a sense of flow inside the house can make you rich, when selling it in the open market.
Use professional Landscaping to your home's advantage
One of the most effective methods that can offer the highest return on investment on your property is professional landscaping. The garden of your house is what visitors would see even before they enter the home and as such, has a clear impact on creating a good or bad first impression. Studies done on the impact of landscaping on the overall value of a property has shown that good landscaping on a home garden can offer four times the investment. On the same note, it has also shown that badly maintained gardens can significantly reduce the final selling price of a property.
Let there be light inside your home
The power of light can also be used to improve the value of your home. You can either use traditional techniques, such as using high wattage bulbs that make smaller spaces feel larger or softer light bulbs to bring a sense of warmth to a larger space. You can also use dimmers that can control the brightness of a light to have better control of the interior lighting of your house. Nevertheless, innovative methods such as sola-tubes, which are specifically designed to bring exterior sunlight into a house, can also be used as a way to surprise the guests while also boosting the value of your property.
Go green and save the planet, while increasing your home value
If you come across a house that is nature-friendly while also saving both energy and money in the process, then would you not like to buy such a home? Truth be told, most property buyers would like to live in such a modern dwelling. By implementing a number of green technologies into your property, you can also increase the value of your house, making it appealing to a larger demography of buyers. This could include installing solar panels or solar-powered water heaters, to accomplish the best results in the local market.