TRADE AGREEMENTS
REGIONAL MARKETS

UNDER THE

RADAR 
Shiran Fernando evaluates the potential benefits of trade agreements with Singapore and others
FTAs have become popular in Sri Lanka's economic and business discourse in recent times. They have made the headlines especially following the signing of the Sri Lanka-Singapore Free Trade Agreement (SLSFTA) at the beginning of the year.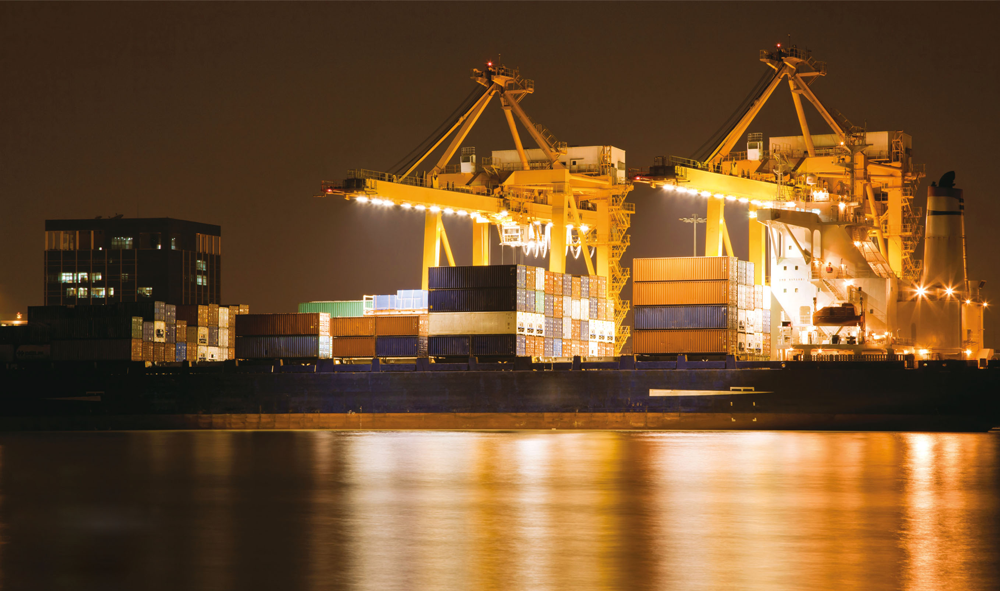 While understanding the role these agreements play, we should also keep ongoing global developments in mind. On the one hand, regional blocs such as ASEAN are aiming to be more connected in terms of trade and investment while on the other, there's a surge in protectionism led by the US government.
MEGA AGREEMENTS There are two regional mega FTAs at play – viz. the Regional Comprehensive Economic Partnership (RCEP), and the Comprehensive and Progressive Agreement for Trans-Pacific Partnership (CPTPP).
The RCEP agreement (which is expected to be signed in November) will cover three billion people across 16 Asian economies. Meanwhile, CPTPP (which was signed in March but is yet to come into effect) is composed of the remaining 11 Trans-Pacific Partnership (TPP) members following the withdrawal of the US.

SLSFTA OVERVIEW The SLSFTA is Sri Lanka's sixth trade agreement and its first since 2005. Compared to Singapore, which has over 20 such agreements, Sri Lanka is relatively less experienced in the trade game.
This FTA is also Sri Lanka's first comprehensive agreement because it not only covers trade in goods but also explores other areas such as services, procurement, e-commerce and investment. As such, the FTA comprises 17 chapters.
SIGNING INTEREST The signing of any FTA boils down to the varied interests of both governments. In Singapore's case, it views Sri Lanka as a potential hub in the South Asian region to access key markets such as India and Pakistan.
Furthermore, as articulated by Singapore's Minister for Communications and Information S. Iswaran, the SLSFTA provides more opportunities for Singaporean SMEs to drive growth in their businesses through the agreement.
Singapore also benefits from the ensuing predictability, and codification of practices and processes, which will enable greater certainty in its trade with and investment in Sri Lanka. Sri Lanka's interests in signing this FTA are numerous. Unlike previous bilateral FTAs signed by the country, SLSFTA goes beyond being an agreement that relates only to goods.
TRADE COMPOSITION Last year, Singapore accounted for 1.7 percent of Sri Lanka's exports while 6.4 percent of imports came from the city state.
If one were to delve deeper into the nature of these imports, close to 60 percent were petroleum related commodity imports on which Sri Lanka relies, given its fuel import dependency. Sri Lanka will also not gain from market access to Singapore's goods as close to 99.9 percent of tariffs were duty-free even prior to signing the FTA.
The benefit for Sri Lanka primarily lies in the signal it sends to other countries regarding its seriousness of diversifying trade tools and the potential ascension to a regional mega FTA such as the RCEP. Significantly, Singapore is the current chair of ASEAN.
Sri Lanka's exports to RCEP economies stand at 30 percent while its share of imports is as high as 84 percent, which is largely concentrated between India and China.
Through this agreement, Sri Lanka has the potential to diversify its export basket in terms of composition and markets by leveraging on the FTA as a base to access global production networks in the ASEAN region.
INVESTMENT CHAPTER This chapter of the SLSFTA repeals the previous bilateral investment treaty (BIT) that the two countries had in place since 1980. Past investments that received protection under BIT will continue for another 10 years.
The investment chapter will now govern the investment regime and framework between the two nations. It also provides investors greater protection from events such as expropriations.
Another key interest for Sri Lanka was to use this FTA to attract more foreign direct investments (FDI) into the country. Since signing the agreement, several delegations from Singapore have visited Sri Lanka to explore investment opportunities. This interest must now be translated into investments so that the FTA delivers tangible benefits for the economy.
KEY MISCONCEPTIONS There are also certain misconceptions regarding the FTA. Concerns surrounding goods from the region coming through Singapore and flooding Sri Lanka are unfounded given that there's no longer a provision to claim the value addition criteria required (i.e. there is no ASEAN cumulation).
Furthermore, the movement of persons in terms of services has been clearly linked to investment.
UNDER NEGOTIATION The government and policy makers need to do more to ease the concerns of stakeholders, and establish a platform to finalise FTAs that are in the pipeline – such as with China and Thailand, and a more comprehensive agreement with India.