REGIONAL MARKETS
Most Asia markets rise after Wall St rally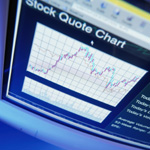 Hong Kong, China | AFP | Monday 2/6/2017 – Asian markets rose Monday as investors tracked a record on Wall Street fuelled by a better than expected jump in US jobs, while financials were boosted by Donald Trump's review of trading regulations.
However, the dollar's struggles extended as the employment report also showed tepid wage growth, which chimed with the Federal Reserve's plans to raise interest rates only gradually.
While the week has started on a positive note, investors are on edge as they try to assess how a Trump presidency will affect the global economy following his outbursts against trade deals, and accusations Japan and China were manipulating their currencies.
New York's main indexes provided a positive lead Friday with the Dow bouncing back above 20,000 points and the Nasdaq hitting an all-time high after figures showed 227,000 new jobs were created in January.
Tokyo ended 0.3 percent higher, while Hong Kong added 0.7 percent in the afternoon and Shanghai closed up 0.5 percent. Seoul added 0.2 percent, while Taipei, Manila and Jakarta also pushed up but Sydney ended 0.1 percent lower.
Among the big winners were banks as traders cheered Trump's order to review key reforms enacted after the 2008 financial crisis.
The announcement was the first step towards scaling back tougher regulations on the banking industry with Trump having promised to cut red tape to try to fire up the world's top economy.
In Japan, Mitsubishi UFJ Financial Group rallied 3.4 percent, HSBC jumped 0.7 percent in Hong Kong and Sydney-listed National Australia Bank put on almost one percent.
On currency markets, the dollar continues to face pressure on concerns about Trump. The soft growth in wages overshadowed the upbeat jobs reading and analysts warned the unit could fall further.
Greg McKenna, chief market strategist at CFD and FX provider AxiTrader, said: "If the US dollar is at risk of a break lower, that means the yen, the euro, the Australian Dollar and of course the Mexican Peso which has surged recently could all surge."