REGIONAL MARKETS
Asian markets down after US jobs disappoint, oil plunges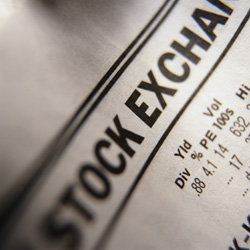 Hong Kong, China | AFP | Friday 7/7/2017 – Asian markets headed into the weekend on a negative note Friday following a selloff on Wall Street, US jobs data coming in below par and a dive in oil prices fuelling losses across the energy sector.
Increasing expectations that central banks are about to start winding down their easy money policies are also weighing on buying sentiment and dragging on the dollar.
With traders already nervous over North Korea's latest missile provocation, analysts said there is little desire to buy risky assets such as stocks.
US markets closed sharply lower after payrolls firm ADP said private sector employers added far fewer jobs last month than had been forecast.
The reading fanned concerns about the government's official figures later Friday as experts suggest another two hikes in US interest rates this year are no longer certain, stifling the greenback.
"Unless US economic data starts to improve again, the short-term outlook for the US Dollar is rather negative," said AxiTrader market analyst Milan Cutkovic.
"Rate expectations have declined. The market is expecting only one more rate hike this year. More importantly, the Fed is no longer the only hawkish central bank amongst the developed economies."
While the US is showing some signs of softening, the global outlook is improving, which has emboldened central banks to begin scaling back the accommodative measures put in place during the financial crisis.
The Bank of England, Bank of Canada and European Central Bank are among those looking at tightening policies, bringing an end to the divergence that has supported the dollar for years.
The dollar was down against the pound and euro Friday although it edged up against the yen with the Bank of Japan not among those expected to change policy direction any time soon.
On equity markets, Tokyo's Nikkei ended the morning 0.1 percent lower while Hong Kong slipped 0.3 percent and Shanghai shed 0.4 percent.
Sydney dived 1.2 percent, Seoul was 0.3 percent lower and Singapore retreated 0.4 percent. Wellington, Taipei and Manila were also in the red.
Energy firms suffered hefty selling as oil prices tanked more than one percent, following a pickup in US production while profit taking kicked in after a surge of around 10 percent in the eight days up to the start of the week.
Market-watchers expect the crude market to continue seeing volatility as traders keep prices within a tight range above US$ 40 and below US$ 50 a barrel.
Eyes are now turning to the G20 summit in Germany, which is expected to be testy for Donald Trump owing to the North Korea crisis, and following his outbursts over global trade, climate change and NATO.