REAL ESTATE SECTOR

JUST IN TIME FOR REALTY
Ranga Goonawardena says the timing is right for investing in real estate
Compiled by Yamini Sequeira
Q: In your opinion, what's been the impact of the pandemic on Sri Lanka's real estate market?
A: In the lead up to the outbreak of COVID-19 early last year, the real estate market looked promising with strong demand. However, this scenario changed with the onset of the pandemic as demand fell.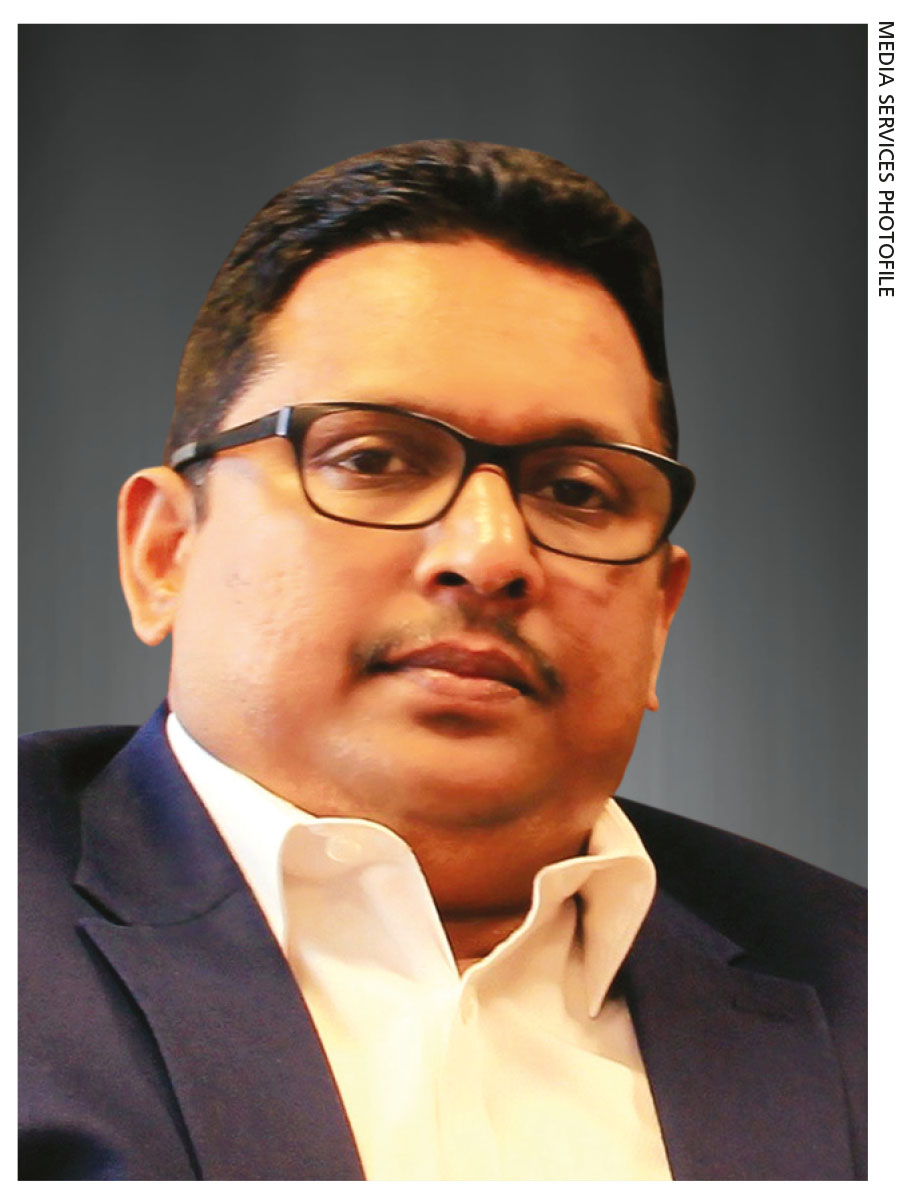 Thereafter, the market picked up once again until the third wave of the pandemic in late April. Until then, buyers were investing more and this led to higher property prices. However, the real estate market has become sluggish since then.
Yet, I believe it will bounce back as there are few investment options since the stock market isn't stable while bank interest rates have also fallen, thereby offering lower returns on savings.
In tandem with lending rates that have dropped, this is the right time for potential investors to invest in real estate.
Q: How do you view the geographical development of the local real estate sector?
A: The property market is concentrated in the Western Province with about 75 percent of firms focussed on Colombo and surrounding areas.
However, I believe that with the completion of mega infrastructure projects such as the Ruwanpura Expressway (a.k.a. the Ratnapura Expressway) and Central Expressway (connecting Colombo to Kandy), we will see a rapid proliferation of high-rises along those routes and away from the Western Province.
In addition to this, this greater connectivity will lead to stronger demand for gated housing, apartments and condominiums, in other smaller cities and towns as well.
Q: Do you expect an influx of foreign real estate developers into Sri Lanka?
A: I believe there will be some inflow into the Port City (a.k.a. Colombo International Financial City or CIFC).
But elsewhere, it will be mainly local developers who are likely to seize the opportunity to provide supporting office and housing facilities as a backup for the Port City's development.
The entire property development market will change with the Port City's development as there will be a demand for housing in its immediate neighbourhood.
As envisaged by the government and developers of the project, if the Port City and Sri Lanka reach the status of a regional financial hub, we can certainly expect a massive inflow of foreign investments in not only the real estate sector but others too.
Furthermore, there are still many parcels of land in Colombo that could be developed as major projects. Once international travel returns to some sort of normalcy and people feel it is safer to fly again, we will see potential investors travelling to and investing in Sri Lanka.
Q: In which income segments do you see the most potential in the context of garnering reasonable returns on investments?
A: There has been strong demand for both middle income housing and luxury apartments in recent years.
I understand that potential buyers may be hesitant to invest due to the prevailing uncertain climate but urge them to invest now because construction costs are set to increase by as much as 20 percent going forward as the US Dollar rate continues to move in an upward trajectory.
Buyers with the capacity to hold a property for some time will enjoy a quicker ROI – perhaps within a couple of years after COVID-19 recedes.
There is great potential in developing commercial and office spaces, which could benefit from a quick uptake from companies; and going forward therefore, it is likely that more office buildings will be developed.
Q: Do you feel that buyers are adequately protected and have access to legal provisions in the event of fraudulent actions on the part of developers?
A: In my opinion, buyers of luxury apartments are not adequately protected in the case of pre-sold units in the pre-construction stage. Due to this, Sri Lanka needs to have policies in place that are similar to those adopted by Singapore and Malaysia.
To this end, there's an urgent need to introduce escrow accounts, which safeguard investments as all instalments paid by buyers flow through them and such funds cannot be used by developers for any other purpose.
Once escrow accounts become the norm, developers cannot misuse funds. Meanwhile, the instalments too are linked to the progress of construction.
Q: Are there any other policy changes on your wish list to boost the real estate market here in Sri Lanka?
A: It is imperative to eliminate capital gains tax for a certain period – if not permanently – so that real estate developments can truly accelerate. I sincerely hope the government gives this some thought.
One encouraging development is the launch of REITs in Sri Lanka. This offers a viable alternative for property owners and investors to leverage their real estate assets to generate liquidity, as well as an opportunity to diversify their investment portfolios to mitigate perceived risks.
REITs are popular in nations such as Singapore and Malaysia, and many developments in those countries take place under such trusts. However, greater awareness has to be generated about REITs in Sri Lanka as the public here is unaware of this mode of investment and how they can benefit from it.
The interviewee is a Director and the CEO of Macksons Developers