PURSUING DIGITAL TRANSFORMATION
Q: How is digitalisation facilitating the apparel and fashion industry in 2021/22?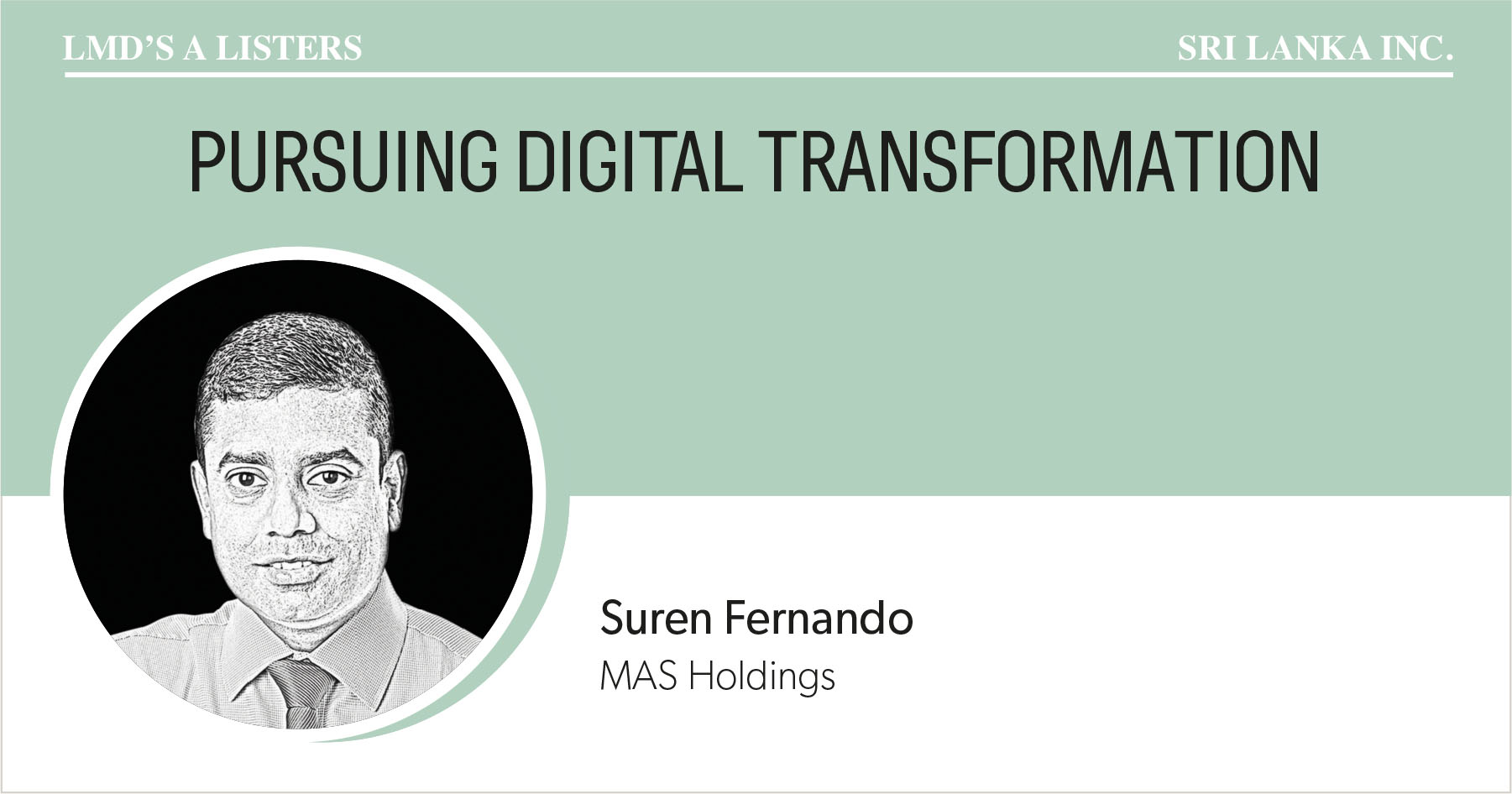 A: Digital transformation was an evolution and a matter of incremental growth rather than a revolution for most businesses around the world prior to the pandemic.
COVID-19 brought about a new reality where every organisation has been scrambling to adapt to the concept of 'digital,' evolving into new realities on multiple levels at an unseen pace.
It has been over a year since the pandemic emerged and we've witnessed unprecedented technological advances in all areas of business and day-to-day life. The way people buy, communicate and work, and the general way of life around the world has been transformed.
In the apparel and fashion industry, this acceleration has brought about new opportunities with the digitalisation of the customer and supply chain interactions. The use of automation too has widely increased to better customer experiences, augment manufacturing processes and low touch design to delivery services.
Greater investment in digital technology is here to stay. However, organisations should be mindful of the practices they adopt to create value and gain a competitive edge by transforming in a way that makes the most sense for their business today.
Q: In brief, what are the main challenges facing corporates at this time?
A: Uncertainty about the future remains the main challenge for any business at this point, regardless of the industry. The emergence of new strains of the virus globally and a relatively slow vaccine roll out poses a threat – especially for labour centric industries like apparel and textile manufacturing.
There is continuous pressure on organisations for business stability through longer term considerations around shifts in core retail markets, consumer demands and how supply chains need to be organised.
The rise in COVID-19 cases globally poses another setback in the return to normalcy. Manufacturers need to continuously rethink risk management and contingency plans, employee safety protocols, manufacturing operations and new ways of working all at the same time without taking the foot off the pedal.
Therefore, leveraging digital capabilities, building manufacturing resilience and supply chain flexibility becomes critical.
Simultaneously, businesses are also facing increased societal scrutiny of their practices – particularly in relation to social, environmental and corporate governance – pushing them to consciously align business strategies to their values, integrating them into daily operations.
Companies that can endure, adapt and thrive in the face of challenges that are known or unanticipated, and those that capture and leverage on the opportunities that arise from the pandemic are sure to emerge as winners in the 'new normal.'