PUBLIC RELATIONS

ENTER 'FIT FOR PERSON' PR
Ruchitha Perera expands on why businesses need to reinvent the PR function
Everyone was eager to say goodbye to 2020 as they rode on a wave of euphoria filled with promises of a COVID-19 vaccine and belief that the new year would usher in a 'new normal.' But in spite of the excitement, normalcy still includes much of the population either working from home (WFH) or being unemployed and businesses continuing to face the impacts of the pandemic.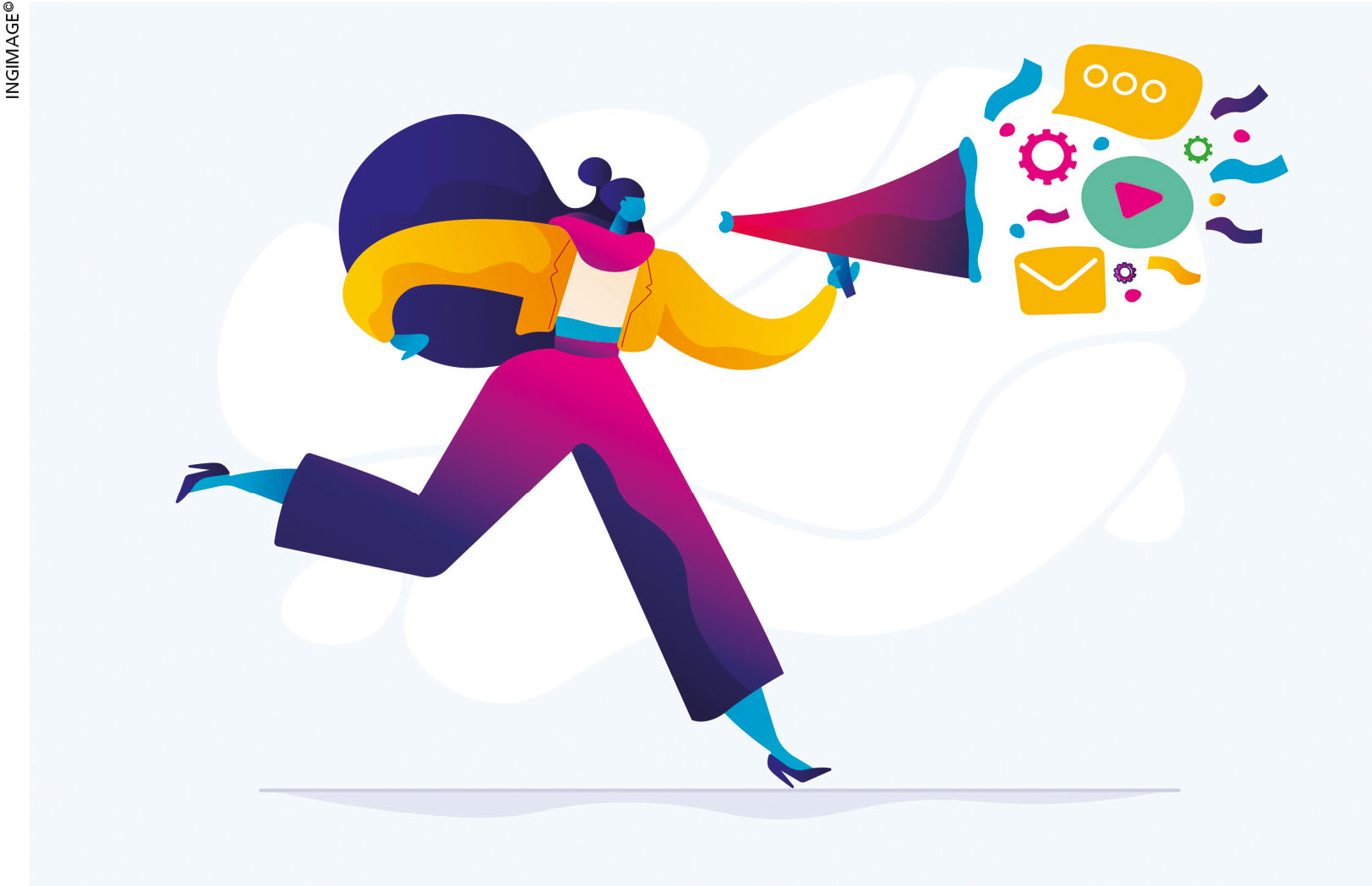 However, these challenges have also churned out savvier vendors and consumers alike. There is also a virtually untapped area that's begging to be engaged – i.e. public relations, which was hardly used in marketing during the pre-pandemic era.
It's time to shake off the dust and revisit public relations, for use as an engaging and authentic tool.
Businesses generally have used a traditional PR approach consisting of press releases, media kits and conferences in the hope that this combination will increase stakeholder engagement. But using only these methods to promote brands hasn't helped achieve promotional targets, build business reputation, control damage fallout or minimise negative perceptions.
Additionally, ongoing restrictions due to the pandemic that discourage in-person engagement have not only created a widening gap in consumer trust but also eroded consumer confidence quite rapidly.
PR's innovative application will enable businesses to communicate effectively, and assist in defending reputations and credibility. It's time to develop and implement a 'fit for purpose' innovative PR strategy that will drive awareness, create differentiation, and build lasting relationships between organisations and the public.
Innovative PR must begin with businesses taking a decisive step towards releasing creative content that will appeal to the target audience to 'feel and act.' It will be of value and relevance, as well as authentic, and establish not only a connection but also a stamp as an industry leader.
For instance, it's never too late for local supermarkets to innovate and transform their existing irregular engagement with customers. The content must incorporate various market insights, trending products, promotions and new safety protocols, so that the public is convinced that their needs and safety are also of utmost importance.
In innovative PR, the method of content delivery is very important. Research suggests that the average attention span of a reader is less than 10 seconds. Micro-video content such as infographics, short video clips, memes and text blurbs are creative and innovative ways to interest, entertain and engage an audience that's constantly on the move over the internet.
Attention to detail undoubtedly matters as businesses should keep in mind that this content needs to be compatible with all types of mobile phones, handheld devices and wearables. Most certainly, it must be a tech driven innovative PR tool that will be used in the travel and tourism industry in the months to come.
Creating innovative PR speaking opportunities for industry experts is another excellent way to position a business, build credibility and generate brand awareness.
As companies compete to conduct online panel discussions, they create opportunities to engage and potentially retain customers in a virtual space. While the audience is quite accessible, the challenge is how to keep them interested and engaged.
Global businesses have utilised social media platforms such as Facebook, Twitter and LinkedIn to offer direct engagement opportunities. But organisations must also find out which social media channels are being frequented by their target audiences.
Genuine connections can then be established to encourage a real dialogue with influencers through trustworthy and authentic posts. And the time has come to make meaningful use of these online mediums as this methodology is suitable for any industry.
The value in fusing the PR function with marketing is becoming apparent due to the various application overlaps. Therefore, a creative approach must be applied to take advantage of this integration and achieve synergy.
Using AI and big data to anticipate and estimate the type of content will resonate with audiences, such that businesses can adapt and apply suitable communication content. Moreover, AI can also deploy direct and relevant messages to specific audiences. Investing in this technology will be in the best interests of businesses that wish to increase customer value rather than profit.
While there are numerous approaches to innovative public relations, it's not a simple case of one size fits all. Everything depends on the intelligent and strategic choice of which style will help reach individual business goals, audience engagement, and achieve consumer trust and brand interest.
The future of PR looks bright for those who are up to the challenge and willing to be creative, adapt to current and future needs, and change the business landscape.