PRIVATE – PUBLIC PARTNERSHIP UNIT TO BE LAUNCHED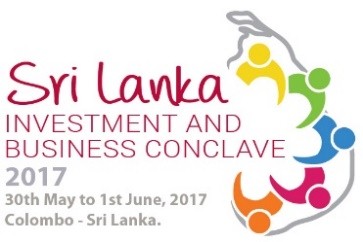 25th May, 2017
Sri Lanka's newly established Private – Public Partnership Unit to be launched at the Ceylon Chamber's Investment Conclave
Sri Lanka will launch its 'Private – Public Partnership ( PPP) Unit', set up through a Cabinet decision at the upcoming 'Sri Lanka Investment and Business Conclave 2017', which will take place on the 30th May to 01st June 2017, in Colombo.
The unit is mandated to source investment from both national and international private sector to drive the national economic agenda. This is the best opportunity to launch the unit as the participants at the conclave are the target audience to source investments to Sri Lanka. The new unit is coming under the Ministry of Finance and is supported and guided by the World Bank.
The launch of the PPP unit at the upcoming 'Sri Lanka Investment and Business Conclave' will be witnessed by over 200 Investors and Business partners. Among them would be over 100 investors and business partners from more than 20 countries.
Organized by The Ceylon Chamber of Commerce, the "Sri Lanka Investment & Business Conclave 2017", the event aims to attract much needed Foreign Direct Investors to Sri Lanka, Business partners for Exports and also to promote Tourism, in a bid to help propel the nation's economic growth to greater heights.
The Conclave 2017, focuses on bringing in investments into the  areas of Agriculture, Apparel, Education, Export Manufacturing, Export Services, Infrastructure, Knowledge Services, Tourism and Leisure, Power & Energy, Telecommunications and Related Services, Ports Development, Distribution of Petroleum related products such as LPG & LNG and Recycling of Waste.
You can register to take part in the event via www.invest-srilanka.lk and schedule B2B meetings via online or contact the event secretariat via +94115588818, or email to investsrilanka@chamber.lk or info@chamber.lk
Ends.