PRIVATE EDUCATION
THE BUSINESS OF EDUCATION
Nicola Walsh explains that running a profitable school isn't as easy as ABC
If you're thinking of deriving profits from education, you will also need to think long and hard about it as a business. It will take a long time to reap the benefits of your investment and you'll be extremely dependent on the clients that you choose to attract, the quality of staff you employ and last but by no means least, the vagaries of government.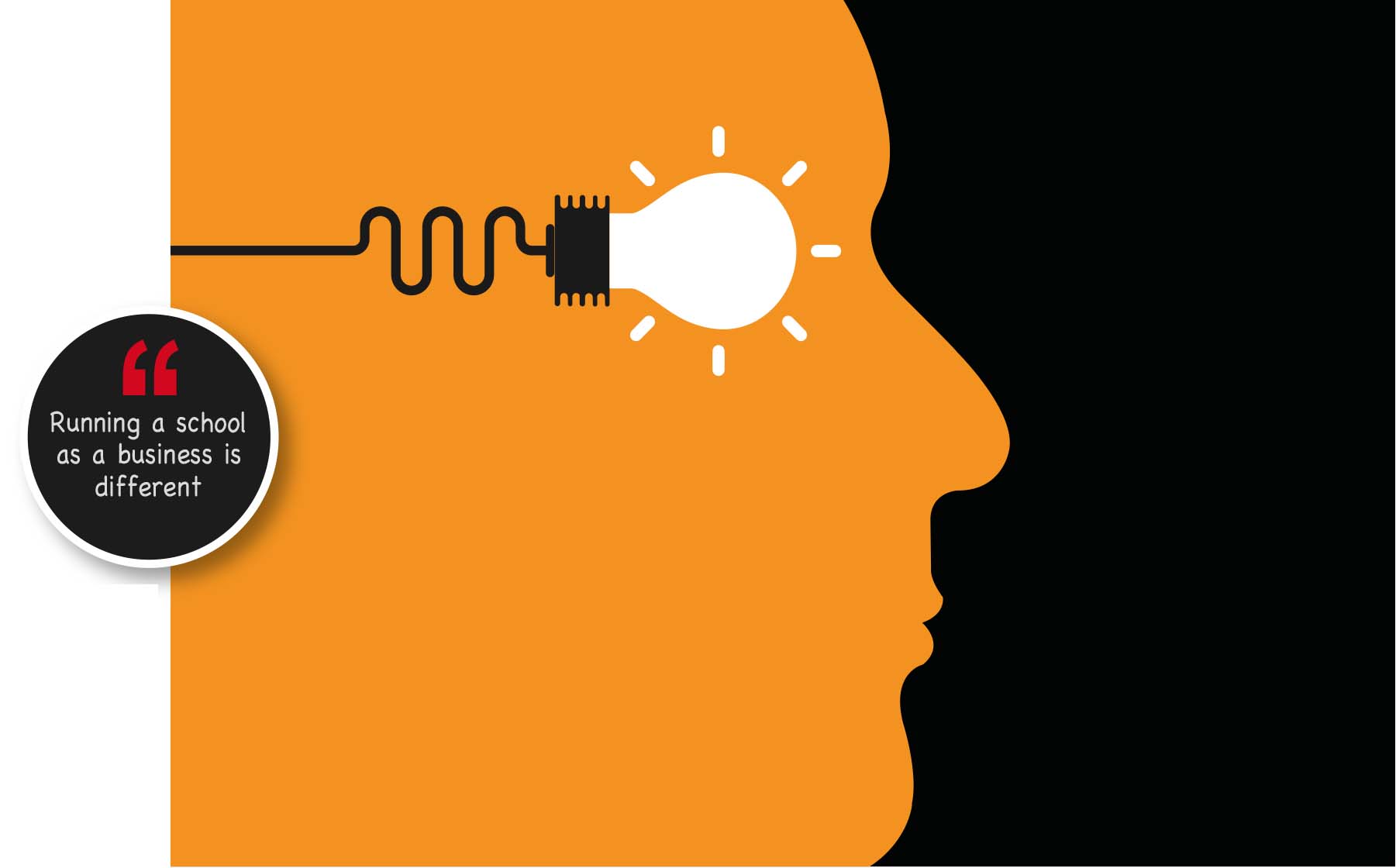 The education business isn't like any other. To start with, the clientele is interesting. Who are your customers – the students or their parents? And what is the product – merely success at exams or an education that produces confident articulate well-rounded citizens?
Educational institutions usually quote both but it's the former that customers generally buy into.
On the plus side, for those who are considering a startup in education, once your customers have made a decision they will remain loyal and stick with you for the duration of the contract unless there's real disharmony.
However, they're usually cautious customers as this is likely to be an investment without any guarantees or assured returns. Frequently, customers will remain with a trusted brand. Often it's their alma mater or that of their parents so building and maintaining loyalty is essential.
As the owner of an educational establishment, you have to be clear about the standard of your customers – the reputation of your business depends on them.
What your customers buy into is akin to a club membership and their active participation is essential if a positive outcome is to be achieved. Checking the calibre of your clients through interviews, entrance exams or qualifications ensures a standard of membership before money is exchanged. Despite these issues, there are already many successful models of schools operating as businesses. For example, GEMS Education operates 990 schools in 13 countries and this number is increasing. But the profit margins are not always clear. The institutions creating the greatest wealth for investors may not necessarily be nurturing a quality finished product.
Consider the countries with the highest percentages of private schools at primary level – viz. the UAE, Zimbabwe, Qatar and Chile; they're not yet consistently featuring at the top of the PISA (Programme for International Student Assessment) league tables. In fact, they are someway below the average, possibly due to the fact that schools are unable to control the quality of their students and have to take what's available.
It is estimated that over 100 million students are enrolled in English medium private schools. There has recently been a rise in low-cost private schools offering English as a medium of instruction in countries with large populations and rapid economic growth.
Countries like China, South Korea, Malaysia, Thailand and Vietnam are realising the connection between education, economics and investment. Private sector investment is raising the value of human capital in countries where governance makes business easy, and there's internet and English language proficiency.
The governments of both the UAE and Malaysia have actively promoted the development of private educational institutions. The Malaysian government removed limits on foreign ownership and invited prestigious international institutions to establish schools in the country. The UAE government encourages private investment though the market is extremely competitive and possibly saturated.
Conversely, in India where over 50 percent of students are enrolled in secondary private schools, government regulations and the demand for low-cost private schooling means that businesses have to struggle. Government policies that change regularly combined with a stolid bureaucracy don't make it easy for foreign investors.
The growth of private schools in China is similar to the situation in India where the rapid increase in urbanites is resulting in aspirations for an English language education for their children.
But in China, government policies are being relaxed partly due to a system where state schools prioritise students whose births are registered locally. This has caused problems for city dwellers whose children were born in rural areas. These parents are actively seeking private education as access to state schools is difficult.
In most cases, the growth of education as a business is in direct response to the demand from the rising middle class. Private schools are offering more choice for parents and governments in emerging economies are becoming more comfortable with private capital to fill the gaps.
There are many opportunities but running a school as a business is different. The calibre of students can be varied and unreliable, political decisions could influence success and the outcomes of your product can't be measured.