PRIMA KOTTUMEE
Prima KottuMee extends partnership with Yohani
Prima KottuMee, the brand that lives hot and Spicy, once again renewed its collaboration with our own global singing sensation, Yohani De Silva, to carry forward the youthful vibe to entertain hot and spicy lovers across Sri Lanka and overseas.
The partnership between these two powerhouses adds an exciting new dimension to the brand, bringing together the sizzling flavours of Prima KottuMee with Yohani's vivacious personality, remarkable talent, and fashionable flair perfectly complementing the youthful essence of the 'Hot N Spicy' DNA of the brand. This collaboration is expected to include various exciting initiatives, such as engaging campaigns, captivating content, and exclusive partnerships designed to entertain our valued Prima KottuMee consumers.
The signing ceremony for the brand partnership extension took place in the esteemed presence of Mr. Lawrence Chan, the Group General Manager of Prima Group Sri Lanka,  Mr. Sajith Gunaratne, General Manager, Ceylon Agro Industries Ltd, Prima Group Sri Lanka and numerous other distinguished invitees. Commenting on the collaboration, Mr. Sajith Gunaratne, said: "Yohani brings a unique blend of talent, charisma, and creative energy that perfectly aligns with the spirit of Prima KottuMee. We are thrilled to extend our partnership with Yohani to entertain the hot and spicy lovers of  Prima KottuMee around the World. We are confident that this collaboration will further elevate the brand's appeal, resonating with the dynamic aspirations of today's youth."
As a brand that speaks to the youth and everything they aspire to be and is driven by the purpose of providing only the best quality products to its loyal consumers, Prima KottuMee is the epitome of superior taste, quality and convenience.  Prima KottuMee, fun thamai.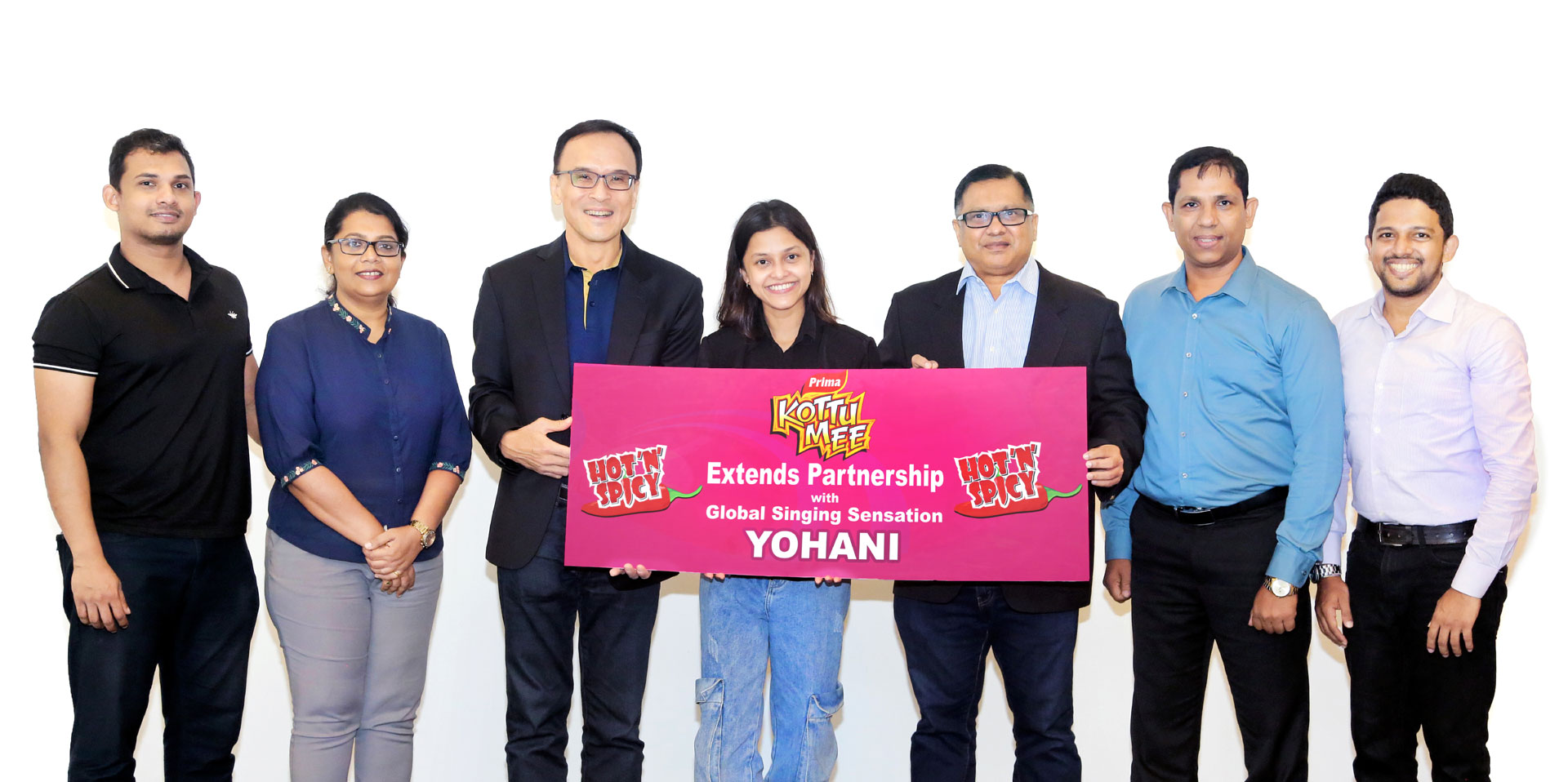 From left to right – Dilanjan Seneviratne – Entertainment Executive/ Manager of Yohani, Himpa Gunawardana – Marketing Manager Ceylon Agro Industries Ltd, Prima Group Sri Lanka, Lawrence Chan – Group General Manager, Prima Group Sri Lanka, Yohani – Singer / Songwriter/ Producer, Sajith Gunaratne – General Manager, Ceylon Agro Industries Ltd, Prima Group Sri Lanka, Donovan  Ondaatje  – Senior Business Manager, Ceylon Agro Industries Ltd, Prima Group Sri Lanka, Achala Ramanayake –International Marketing Manager, Ceylon Agro Industries Ltd, Prima Group Sri Lanka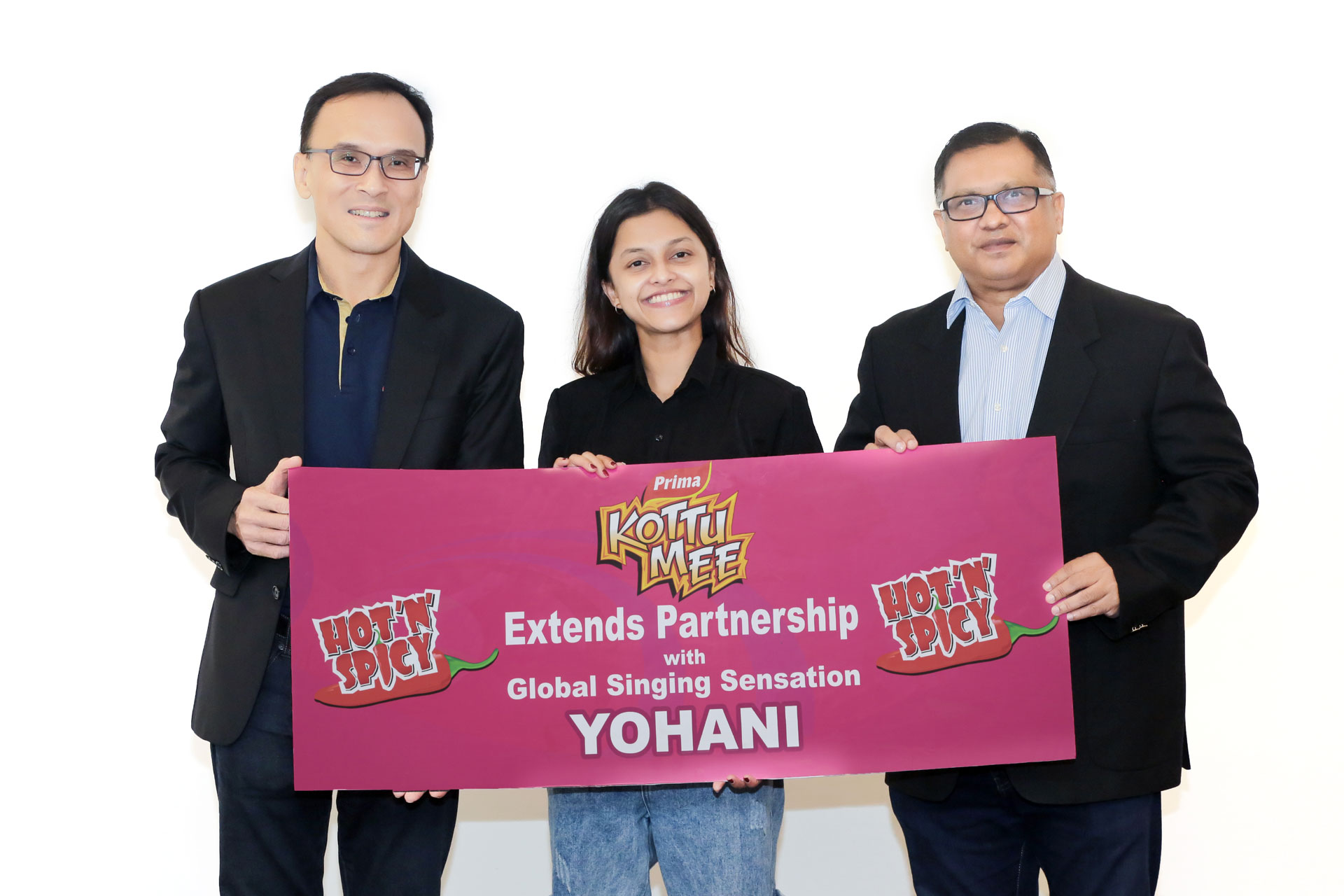 From left to right – Lawrence Chan – Group General Manager, Prima Group Sri Lanka, Yohani – Singer / Songwriter/ Producer, Sajith Gunaratne – General Manager, Ceylon Agro Industries Ltd, Prima Group Sri Lanka