PRIMA KOTTUMEE
Twelve Hot 'N' Spicy stars shine at 2023 Prima KottuMee annual calendar launch
The 2023 Prima KottuMee calendar which portrays a series of pulsating, young personalities who represent the brand's youthful 'Hot N Spicy' ethos, was recently launched at the Port City Marina Promenade with the participation of the international singing sensation and Prima Brand Ambassador Ms. Yohani De Silva and other dignitary invitees. At an unforgettable event held at the Port City Marina, Prima Kottumee announced its support to the 12 finalists who stood the tests of a stringent shortlisting process and a voting competition to secure their spots in the Prima Kottu Mee e-Calendar and reach their maximum potential in their chosen career in the local entertainment industry.
The Prima KottuMee Calendar has been the stepping stone for many stars who have taken the center stage of the local entertainment industry at present. As a brand speaking out to the youth, it has been instrumental in creating opportunities for these talented young people.
Speaking at the event, Group General Manager, Prima Group Sri Lanka, Mr. Lawrence Chan stated, "We are happy to extend our support to the young stars and help them reach their maximum potential in their chosen career stream. We believe that the exposure received by our young talent through the Prima KottuMee E calendar will act as a catalyst for them to achieve their own dreams."
Commenced in 2010 as a physical calendar, Prima Kottu Mee Calendar was later extended to the digital arena as an online calendar with the advent of social media platforms. By holding the event online, the brand has enabled everyone from all walks of life to take part in the competition with ease. Throughout the years, the Prima KottuMee calendar has been a much looked-forward-to event among the youth of Sri Lanka owing to the lively and vibrant concepts employed. The extension to the field of performing arts in addition to the modelling industry has broadened the scope for more talent to emerge.
May it be singing, dancing or modelling, it's always 'fun thamai' with Prima KottuMee!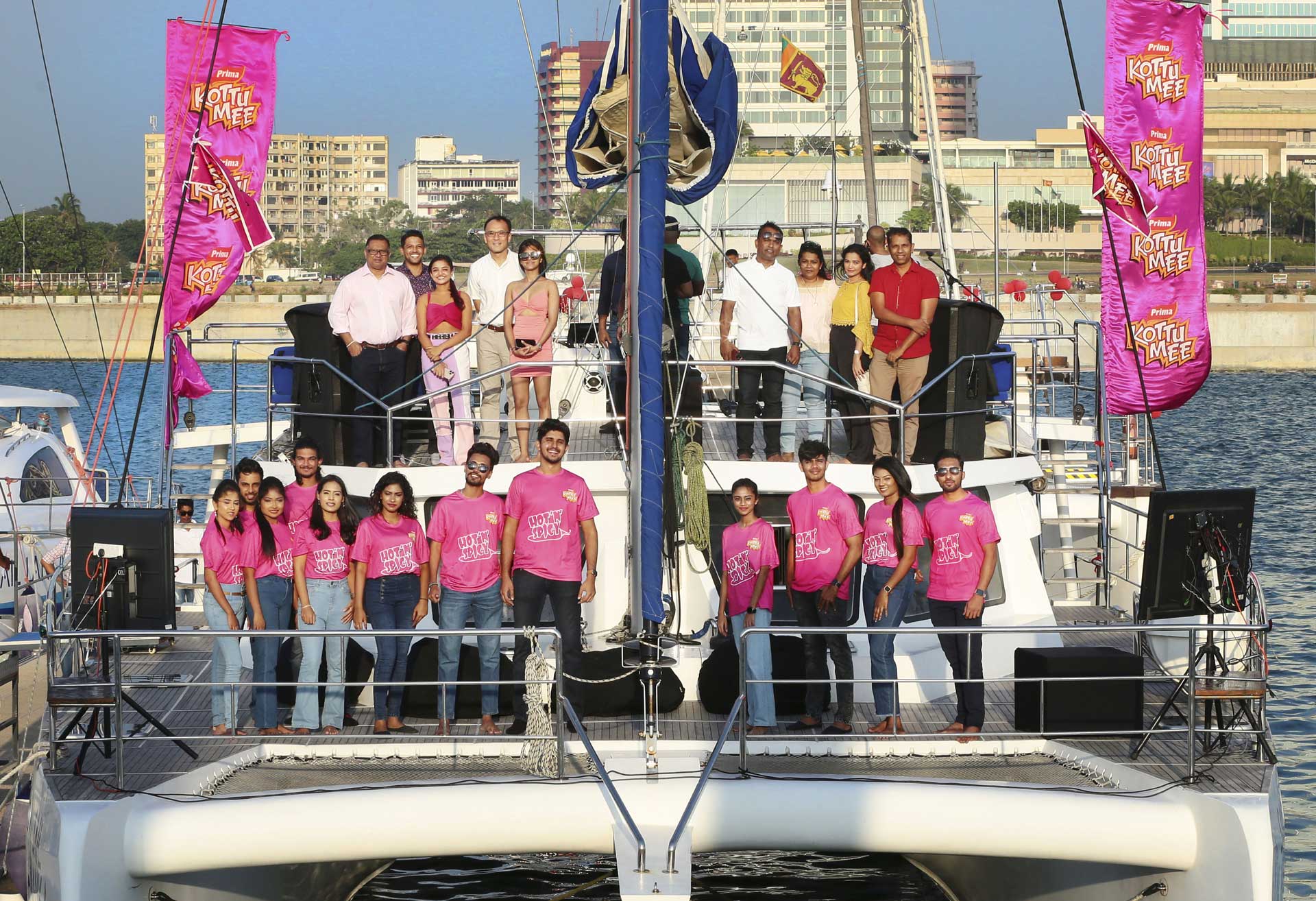 Prima KottuMee 2023 E-Calendar launch in a yacht,  Colombo Port City Marina – 12 hot and spicy stars with Yohani, Ashanya and the Senior Management of Prima Group Sri Lanka