PRIMA
Yohani turns Hot N Spicy with Prima KottuMee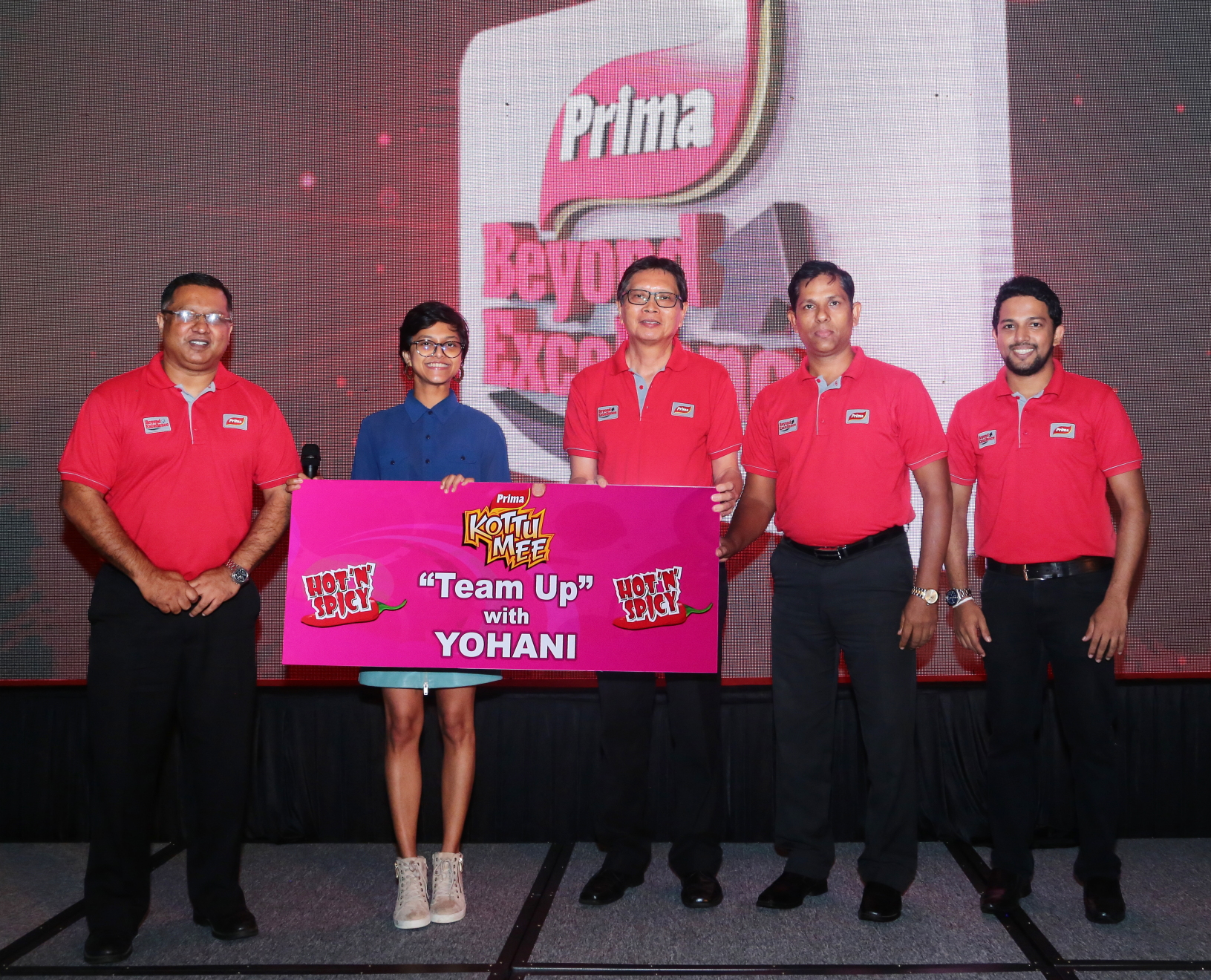 Prima KottuMee is known for the fun and excitement it creates. Just when you think that it cannot get any better, the brand announced yet another Hot & Spicy addition to its team, with none other than Yohani De Silva, the youth sensation singing up with the brand to add to the spice. Yohani brings in her vibrant and fashionable personality, and star-in-the-making talent to the fun loving, youthful brand.Prima KottuMee is popular among the local and international youth, not only for its tasteful and convenient product but also the fun and excitement it creates at all times.
Yohani is a mega social media star with a huge following on all social media platforms. This Youth sensation has recently performed with several stars including the iconic duo BnS, and Lahiru who were also Prima KottuMee brand ambassadors previously.
"We are pleased to have Yohani join the Prima KottuMee brand, which will further add to the youthfulness of the brand. We have had many youth icons grow with us and Yohani will be no exception. Her charismatic personality reflects exactly what KottuMee is as well, always there for the fun loving moments in life," commented Sajith Gunaratne – Deputy General Manager, Ceylon Agro Industries, Prima Group Sri Lanka.
She hits an ideal match with the brand DNA of Prima KottuMee. Her music needs no special mention and is set to go places,her fun and youthful personality is contagious, and her taste in fashion is unique. She has been unafraid to take a stand for her music, a risk that not many young artists are ready to take.
Following the completion of her Masters in Accountancy in Australia, Yohani returned to Sri Lanka in order to pursue music as a full time profession. She is currently working on originals and collaborations with other iconic musicians to add a hot and spicy flavor to the music scene.