TOURISM INDUSTRY
PRESERVING
SO SRI LANKA
Gloria Spittel underscores the importance of preserving the island's natural assets and history
Tourism is on an upward trajectory in Sri Lanka. Last year, not only did tourist arrivals reflect a 10 percent uptick but the country as a whole was recognised for its tourism potential. For instance, the island was named Lonely Planet's number one destination for 2019 amongst numerous other accolades from travel firms and online platforms.
The island does have a lot to offer all types of tourists whether they're adventure seekers or history and culture enthusiasts, or those who seek a relaxing getaway.
While Sri Lanka isn't as yet a hub for shopping or theme parks, efforts are underway to increase retail space and lifestyle experiences, for both locals and foreign visitors. But until then, it's safe to say that it is Sri Lanka's natural beauty – and traditional settings in culture, history and lifestyle – that lure tourists. These factors form the central focus of ongoing development efforts by the tourism industry. Unknowingly, in its everyday life and dealings, Sri Lanka offers travellers a sense of mysticism. And while this may seem like an innocent categorisation, it could inadvertently act as a barrier to progress of the industry and the people that work in it – a case of being frozen in time.
For example, take some of the troubling signs emanating from the tourism industry last year. From allegedly unethical and immoral marketing of squalid living conditions as 'experiential travel' to the ever increasing over-crowding of nature parks, there's been a dearth in innovative thinking and implementation of policies where these exist.
So how can tourism in Sri Lanka strike a balance between meeting demand, and offering sustainable, fair and ethical supply?
To achieve this equilibrium, there have to be targeted programmes to educate and inform people – especially those involved in the tourism industry – about the value of protecting and preserving the environment and traditional livelihoods. On the flip side, the same programmes should address the dangers of profiteering from traditional livelihoods and Sri Lanka's natural landscape.
Of course, national policies could ensure that while natural landscapes are used by the tourism industry in the same manner, there are commensurate efforts to replenish nature – but not only for tourist activities.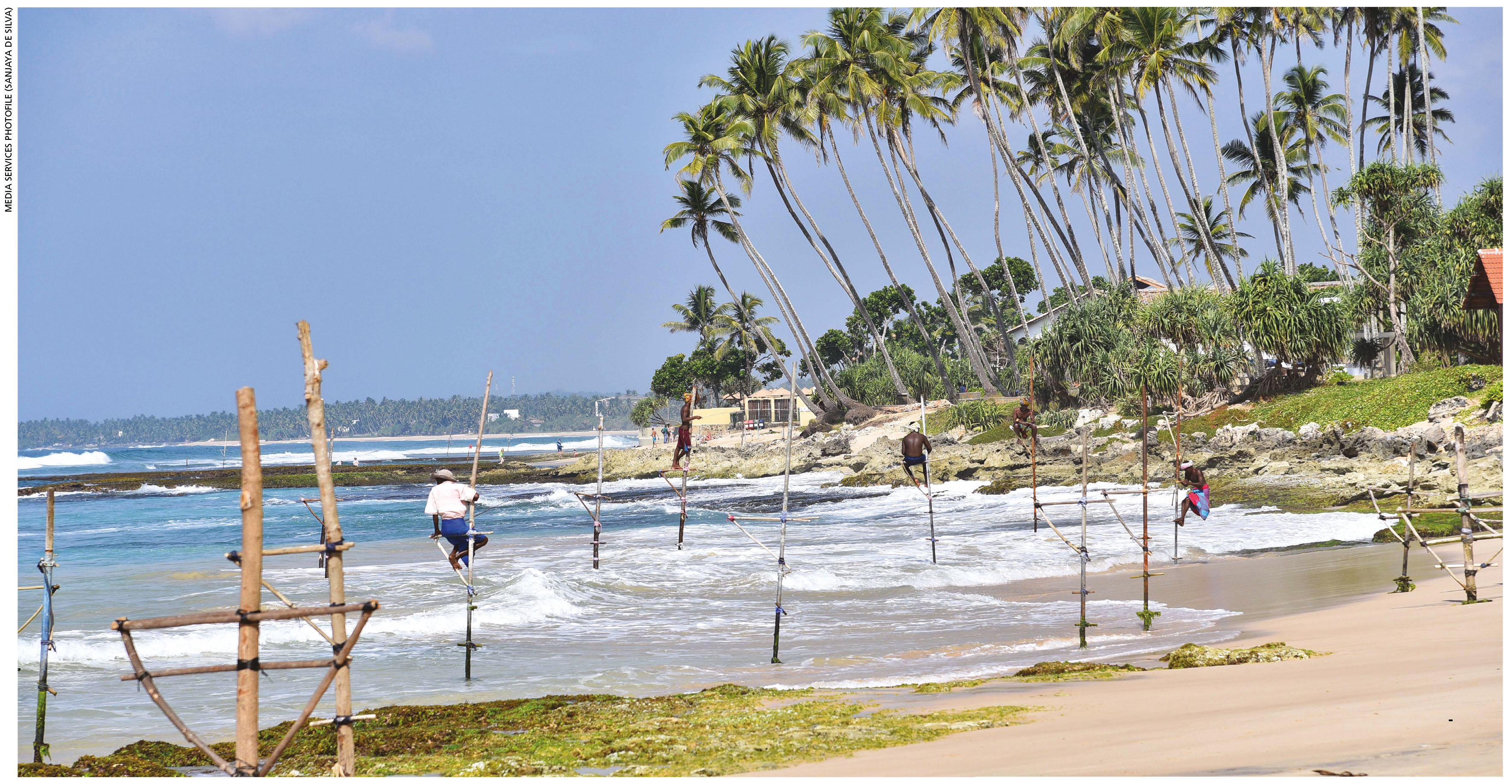 As for traditional livelihoods including art forms and manual labour, efforts should be made so that their lives aren't lived to provide spectatorship. Instead, their career development must be supported.
An important area in this case is the need to address mindsets. While Sri Lanka is well-known for its friendly hospitality and good service, this should not translate into servile attitudes. Instead, it would be best if hospitality is combined with the art of being firm and professional.
This is important for two related reasons…
Firstly, it is for the ownership of traditional industries and environments, and conservation of these important pillars in Sri Lankan society, to ensure its longevity and preservation.
While tourists' interest in all things Sri Lankan may have played an important role in supporting fledgling cottage industries, this could lead to exploitation on both sides if it remains unbridled. To prevent this from happening, local entrepreneurs need to be trained in negotiating as well as maintaining quality standards so that neither party feels they're the recipients of a bad deal.
Furthermore, ownership also brings about leadership, accountability and responsibility. These attributes will be necessary when Sri Lanka welcomes more tourists from overseas as well as from within its shores.
Secondly, but no less important is the issue of equality between stakeholders of the tourism industry. To teach equality is not too difficult – most lessons begin with an understanding of and respect for differences.
But why are these intrinsic qualities of ownership and equality important for the tourist industry?
The is mainly because they could breed confidence and creativity in the industry, to offer new yet non-exploitative experiences to both local and foreign tourists.
One of the ways in which tourism can be different is when wildlife tours are paired with conservation efforts.
For example, a tourist could participate in efforts to conserve for a fee or visit a conservatory – as is done here and in many other countries. Or wildlife tours could be completely reimagined into virtual yet real experiences during specified periods. This will help wildlife parks to revitalise.
Accompanying honest explanations would help tourists understand the risks of over-crowding and they may even applaud our conservation efforts.
Similarly, when it comes to safeguarding traditional art forms, brief historical lessons (for a fee) to understand the value and difficulties of an art form could be woven into a travel itinerary, either through museum visits, at fairs or even arranging private events.
Exploitation is real on every side of the tourist coin. But tourism in Sri Lanka is vital for the economy. Yet, given that it relies on the island's natural beauty, history and culture, the only viable direction that the industry should head towards is conservation and preservation.