POVERTY ALLEVIATION ON THE AGENDA
President Maithripala Sirisena kick-started the new year by emphasising the need to eliminate poverty in the country. He instructed state officials to formulate development plans with poverty alleviation as the main objective, and stressed the importance of combating social evils – such as drug abuse – to realise the dream of a poverty free society.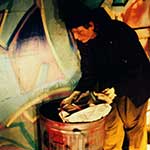 A meeting was conducted at the Polonnaruwa District Secretariat in line with the president's poverty alleviation agenda to review the district development programme's progress in 2018 and chart out plans for 2019. The Polonnaruwa District had allocated a fund of Rs. 9,615 million for the programme last year, and made large strides in the poverty alleviation and anti-narcotics spheres.
However, one of the key issues identified was the scarce human resources to implement the development programmes.