POTENZA
POTENZA Partners with Automation Anywhere, the Premium Robotics Process Automation (RPA) Giant in the World to Revolutionize Enterprise Operations in Sri Lanka
POTENZA (Pvt.) Ltd. announced their partnership with Automation Anywhere, the global pioneer in Robotics Process Automation (RPA) which can greatly streamline an organization's operational processes and significantly improve the efficiency and effectiveness of any organization. The powerful suite of RPA capabilities and offerings was officially unveiled at a ceremony held yesterday at Hilton Colombo amidst Board Members, Managing Directors, and C-Level executives of leading public and private organizations of Sri Lanka.
POTENZA was established as a Business Transformation company, with an aim to help their clientele unravel their true potential through a people, process and technology driven approach. Through expertise in global technology platforms such as SAP, IBM, Oracle, ASG, WSO2 and Microsoft; POTENZA offers a suite of best in class solutions focusing on ERP, Digital, Insights and Integrations to their clients. In addition, they also provide expertise in various aspects of business technology service engagements including implementations, customizations, support, upgrade and migrations regardless of which solution stack they work on. Among the focused services offered, POTENZA also delivers IT Strategy & Consulting, where the company takes a design thinking approach and sits down with relevant stakeholders to help them create an IT roadmap and direction for their future. The company is backed by a highly energetic group of global consultants who specialize in a multitude of disciplines, and aim to transform organizations not only in Sri Lanka but also around the world.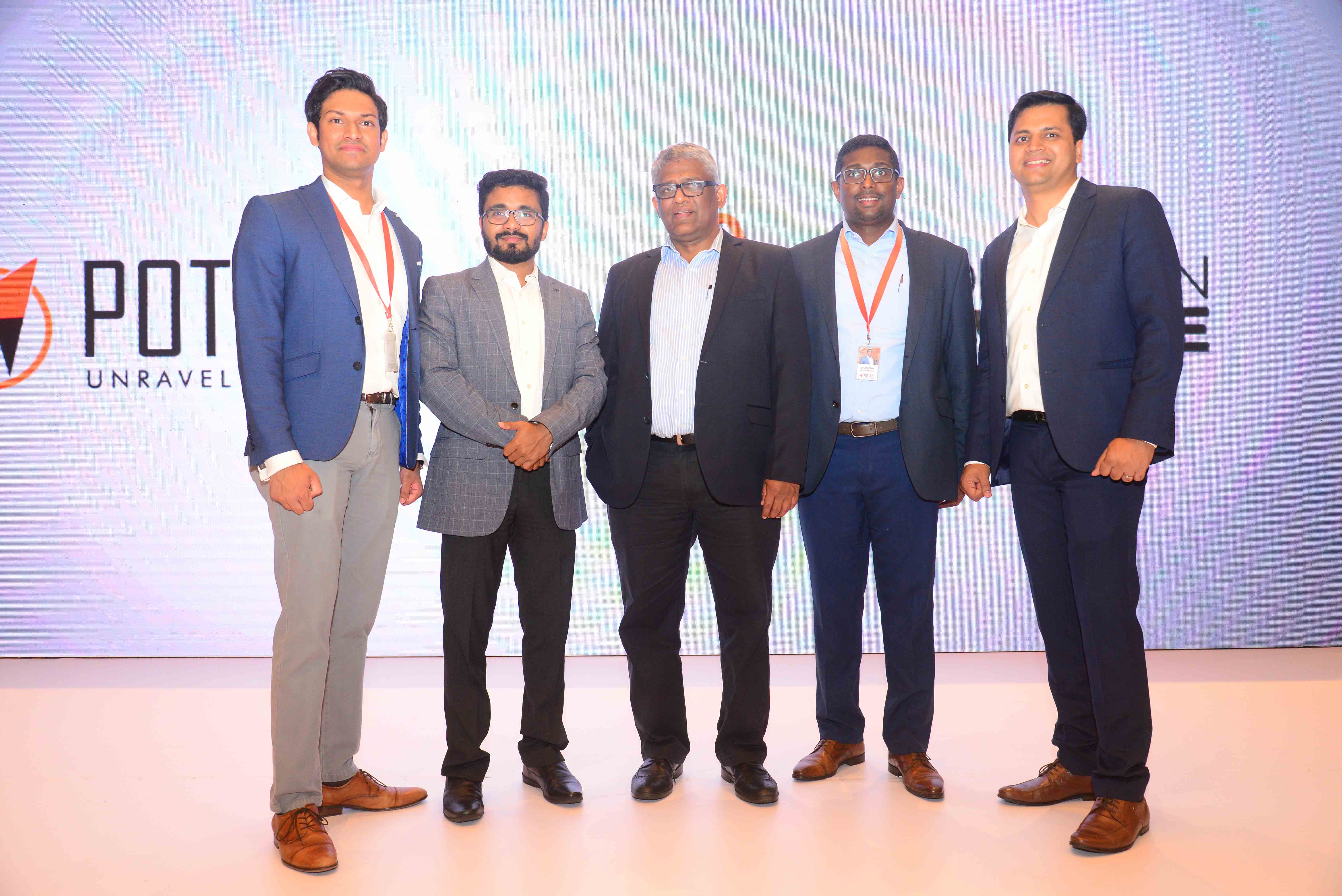 RPA in theory, is deemed as the next industrial revolution where humans and Software bots would work side by side to achieve a level of efficiency currently alien to organizations. The RPA Capabilities offered through Automation Anywhere is acclaimed as the global market leader in RPA software as rated by Forrester in their Wave report for RPA in 2018. Automation Anywhere delivers the most sophisticated and widely used Digital Workforce Platform in the world, enabling companies to deploy Bots to manage and expedite repetitive tasks across diverse industries where anyone can start with a small foot print and expand. The system combines sophisticated RPA with cognitive and embedded analytic technologies. This AI-enabled solution is successfully utilized by leading financial firms, insurance, healthcare, technology, manufacturing, logistics and telecommunications companies worldwide.
Commenting on the occasion, Managing Director/ CEO of POTENZA, Mr. Dhanusha Muthukumarana noted, "Our value proposition to organizations with Robotic Process Automation (RPA) is to introduce a Digital Workforce working hand in hand with humans, relieving humans from having to do repetitive tasks and instead letting them work on more intelligent activities or customer facing activities which requires a human touch. Especially in developing countries where skilled labour is in short supply, this is a great opportunity for organizations to better utilize the human talent they have to execute more value adding tasks and make maximum use of their time." "This is expected to enable developing economies reap maximum benefits from their limited skills and computer literate workforce. We believe its definitely going to make a sustainable positive impact in the Sri Lankan economy," he further added.
"We are excited to welcome POTENZA as a partner, working together to bring organizations in Sri Lanka and the region to the world's leading digital workforce platform to help improve efficiency, time to market and customer satisfaction," said Mr. Anubhav Saxena, Executive VP, Partnerships, Strategy and Operations at Automation Anywhere.
RPA systems strive for productivity excellence while enabling humans to engage in more meaningful work. The RPA system not only helps an organization to streamline their operations, but also minimizes errors to near-zero rate, and considerably reduces operational costs. This in turn enable employees to enjoy their work, improve positive ambiance in the work space, and lessen work-related stress to a great extent. All in all, the RPA is an imperative tool to attain significant improvement in overall productivity and efficiency of an organization, alongside a myriad of benefits that can be relished within a truly digital platform.