PICKME
PickMe welcomes Isira Perera as Chief Operating Officer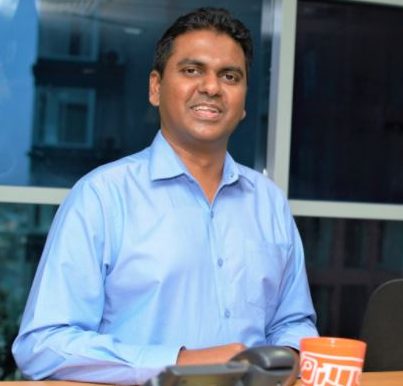 January 2, 2018: PickMe, Sri Lanka's fastest growing tech-startup announced the appointment of Isira Perera as the Chief Operating Officer (COO) with effect from December 01st 2017. With Isira's appointment and his proven track record in digital financial services and mobile commerce, PickMe is set for a new course of innovativeness and thrive well in Sri Lanka's rising digital economy sphere.
Isira possesses over two decades of business experience in product development, general management, marketing, project management, sales and operations. Prior to joining PickMe, Isira was heading mobile money and international remittances at Dialog Axiata PLC, Sri Lanka's premier connectivity provider. He has held several leadership positions at Dialog and was a key member of the team who launched eZ Cash, Dialog Axiata's flagship mobile money platform. He has also worked for IFS and Informatics as an ERP specialist.
Isira holds an MSc in Information Technology, BSc is Business Studies and DipM ACIM. He is also qualified in project management. He is a visionary leader, creative thinker and a strategist.
"We're excited to have Isira on board as COO. His prowess in the digital space and years of experience in facilitating regional consumer engagement will be powerful catalysts in PickMe's journey towards expanding our services island-wide. As COO, he will also be playing a key role in guiding and navigating PickMe's steadily increasing team of young talent through the challenges of growth and expansion."   Jiffry Zulfer, PickMe's CEO
As the software platform that hosts the largest organized taxi fleet in Sri Lanka, with over twelve thousand three-wheelers, mini cars, cars, vans and luxury sedans, PickMe currently services the transportation needs of over one million passengers based in the Colombo, Negombo, Kalutara and Kandy regions. Adding to its portfolio of services, PickMe also provides corporate traveling solutions to businesses and organizations with the PickMe Business Portal, the benefits of which is currently enjoyed by over 150 corporates in the country.
As the market leader and Sri Lanka's most successful start-up business in recent times, PickMe is the
proud product of the vision shared by the versatile fraternity that make up the board of directors and a
warehouse of the best local talent in the country.
The board of directors include, Chairman Mr.Ajit Gunewardena and CEO Mr.Jiffry Zulfer as well
as Mr.Ruchi Gunewardena (Managing Director, Brand Finance), Mr.Conrad Dias (Group Chief
Information Officer, LOLC), Mr. Dinesh Rodrigo (CEO, Interblocks) and Mrs.Tasnim Salie (Financial
Consultant) as Non-Executive Directors.