PETROLEUM POLITICS

IN PURSUIT OF
PROFIT
Brazil realises that profitability is not a priority for state owned enterprises – Rajika Jayatilake elaborates
Investors favour economies governed by free market policies and are uneasy when governments control businesses. As Nobel Laureate Milton Friedman said: "Government should be a referee, not an active player."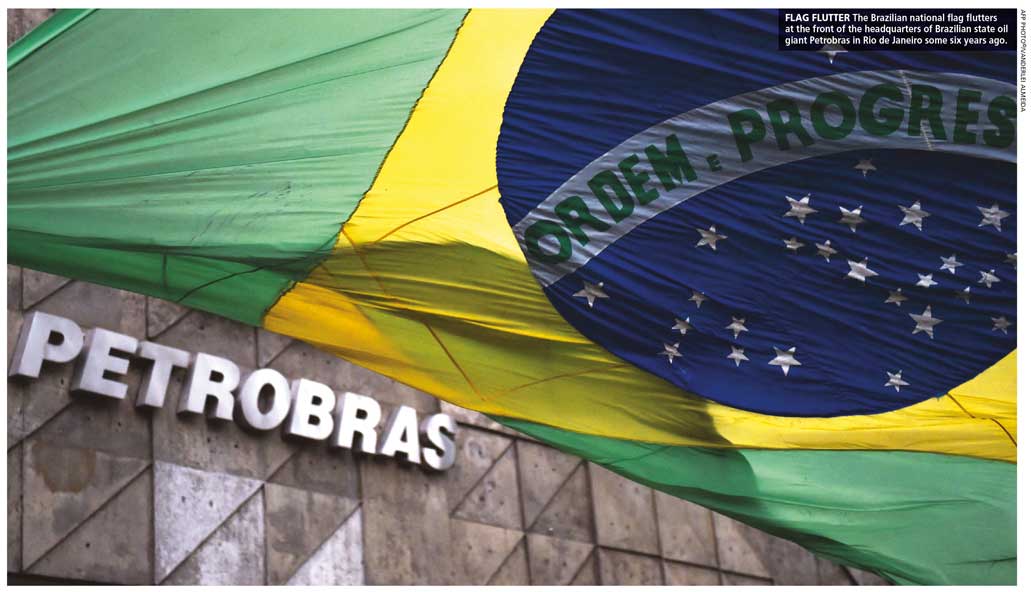 However, that's not the case in Brazil, which is a victim of government heavy-handedness in business. Worse still, it has been plagued by similar experiences time and again in the recent past. And the spotlight always falls on the majority state-owned multinational petroleum company in Rio de Janeiro – Brazil's largest corporation Petróleo Brasileiro S.A. or Petrobras.
It operates in over 25 countries and the Brazilian government is Petrobras' largest shareholder along with thousands of citizens who are also shareholders. Petrobras was established in 1953 to refine imported oil. Today, it's a weapon for political manipulation at the expense of taxpayers.
From 2011 to 2014, Petrobras was forced to sell expensive diesel and petrol imports at a loss in the domestic market to appease Brazilian truckers.
Furthermore, even as Brazil is one of Latin America's largest economies – and the ninth largest in the world in terms of GDP – its economy was deeply scarred under consecutive corrupt regimes, mostly with corruption issues related to Petrobras.
Against this backdrop ironically, Jair Bolsonaro came into power in 2018. His political platform promised free market reforms to enable a struggling Brazilian economy get back on track. He appointed University of Chicago educated Roberto Castello Branco as CEO of Petrobras and promised him a free hand to bring profitability back to the company.
Branco gradually won the trust of investors by adhering to free market policies and reducing the massive debts of prior administrations, which had nearly bankrupted Petrobras.
Yet, he was recently fired from his job by Bolsonaro. The reason for this undigni-fied removal from office was because Branco raised the price of petrol by almost 10 percent and that of diesel by nearly 15 percent to be in line with rebounding global prices. Branco became the second Petrobras CEO to be fired in three years as a consequence of fuel price increases.
As an immediate response to this firing, Petrobras' shares plunged 21 percent and this led to a US$ 12.7 billion loss in market value for the company at the time, which impacted the economy as well. Investment analyst Ian Arbetman says that "the work he's (Branco) been doing since starting there is very good and we see this interruption as very bad – especially the way it's been done."
Bolsonaro's replacement for Branco is former defence minister General Joaquim Silva e Luna who has no experience in the petroleum industry. His one strong belief is that state-controlled companies have to necessarily "contemplate social questions."
He has indirectly said that Branco's policy of aligning oil prices with international prices would be replaced by earlier price limits. Obviously, this would do little to placate already nervous investors.
Indeed, the market was watching and became unhappy. The rise in diesel prices had raised the ire of Brazilian truckers who threatened a nationwide strike in protest. Bolsonaro was desperate to prevent a strike as it would devastate an economy already weakened by the coronavirus lockdowns. From Branco's perspective, "if you want to have a market economy, you have to have a market price."
Moreover, Branco was unmoved by the anger of truckers and blamed their grievances on bad roads and too many trucks on them, which he said wasn't Petrobras' problem.
This indifference infuriated Bolsonaro whose poll numbers had fallen over mishandling of the coronavirus crisis and he was desperately trying to rebuild support among the trucking community for his presidential reelection bid next year.
Brazil is said to be home to around one million truck drivers and diesel accounts for some 50 percent of their operating costs. So Bolsonaro's focus was not the profitability of Petrobras but the need to prevent a crippling strike similar to that in 2018, which brought Brazil's economy to a standstill.
The strike prevented soybean and other exports from reaching the port, as well as food items being delivered to supermarkets, leading to empty shelves and hungry citizens. It was a nightmare that Bolsonaro did not want repeated.
However, history did repeat itself in another way.
In the 2018 strike, the government forced Petrobras to reduce fuel prices to placate striking truckers and then CEO Pedro Parente resigned. He was replaced by Branco. In this instance too, Bolsonaro objected to increased fuel prices to once again soothe the frustrated truckers but Branco refused to reduce the price.
It's indeed difficult for a country like Brazil that hasthe largest number of state owned enterprises (SOEs) in the Americas to separate social concerns from profitability.
As Milton Friedman reflected, "one of the great mistakes is to judge policies and programmes by their intentions rather than their results."
Milton Friedman
American economist and Nobel Laureate