PERFECT PROFESSIONAL
Rajaratnam Senathi Rajah
Julius & Creasy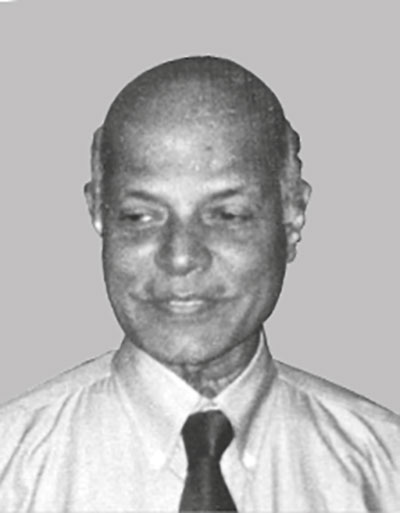 Colleagues write touchingly about Rajaratnam Senathi Rajah: "But we should put down in words all that he meant to us. "You must write," he would tell us, urging us to write on the law. So Sir, here we are, writing about you – on behalf of all at Julius & Creasy."
Julius & Creasy is one of the oldest law firms in Sri Lanka – one that has been built on rich traditions and a reputation nurtured by V. A. Julius and Harry Creasy's diligent attention to the briefs entrusted to them with meticulous care, industry and precision.
As more and more Ceylonese took to the legal profession, the British solicitors opened their doors to local talent and for many years of the firm's more recent history, Senathi Rajah functioned in its traditions as a senior partner of the firm.
They evoke the stature and style of this legal expert with these words: "Thank you Sir, for allowing us to watch you at work. Your superior intelligence and ability to solve complex legal issues never ceased to amaze us. Your charm and ease with your clients was wonderful to witness. The way you used words to express opinions was unique. You were a treat to watch, Sir."
Senathi Rajah was acknowledged as one of the preeminent professionals and his opinion was sought frequently on many fine points of law. He was considered an expert in several areas of law including banking and finance, capital markets, and corporate and commercial law. Senathi Rajah's knowledge and expertise was much in demand, and his name was to be mentioned as much in boardrooms as courtrooms.
The senior partner served Julius & Creasy for more than 50 years; and in its long and distinguished history, the legal firm has contributed significantly to the jurisprudence of the country. There is no doubt that Senathi Rajah's interpretations of and writings on the nuances and intricacies of commercial and financial law are part of this contribution.
"It is not easy to write of a person… He made a lasting impression on all who met him. You could write of his compassion, his razor-sharp legal mind, the way he was mentor and guru beyond compare, of his unlimited concern for those around him, and about what a perfect gentleman he was," wrote the firm, in an appreciation of him upon his demise.
Rajaratnam Senathi Rajah: his was a modern approach in a traditional profession.