PEOPLE'S BANK
People's Bank recognized for widening global trade opportunities to Sri Lankan businesses
Wins Asian Development Bank Trade Finance Programme's, Leading Partner Bank in Sri Lanka Award for 2019
Colombo, 26th  September 2019:People's Bank was named the Leading Partner Bank of the Asian Development Bank Trade Finance Programme for 2019, in recognition of its contribution to expanding trade routes to Sri Lanka and supporting its customers to transact with counterparties in the furthest corners of the world, some of whom have never traded with companies in this region, officials said.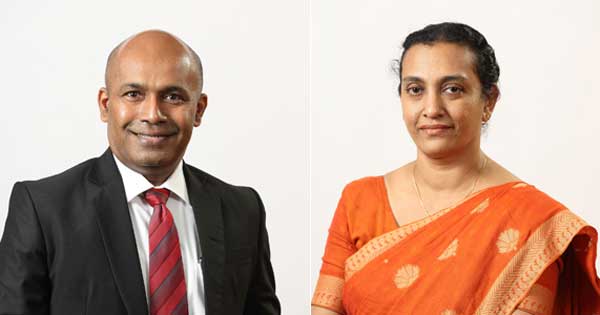 People's Bank, using its trade finance facilities, made it possible for their customers to trade with companies that would otherwise have not traded with them due to heightened risk perceptions.
The bank enhanced its ability to provide trade finance facilities to customers by joining the Asian Development Bank's Trade Finance Programme (TFP) in 2011, leading to competitive trading and credit terms to its clients. Receiving the award for TFP Lead Partner Bank for 2019 demonstrates the bank's commitment to developing Sri Lanka's economy.
"Foreign banks that do not have lines for Sri Lanka, due to rating issues or perceived political risks, are happy to deal with ADB," explains Clive Fonseka, Head of Treasury and Investment Banking at People's Bank. "As a result of this initiative, People's Bank has been able to provide attractive pricing to our clients and due to this ,the bank has been very competitive".
Commodity traders are among customers who found the facility useful. The People's Bank's trade finance facility therefore plays a vital role in ensuring the flow of basic foods and necessities into Sri Lanka even in times of uncertainty.
People's Bank has started working with new partners in countries such as Taiwan, Canada using the ADB facility. "A 200-year old Canadian bank did their first transaction in this region with People's Bank," adds Fonseka.
Some foreign companies or their banks may have risk limits to Sri Lanka or the region, which may make them unwilling to trade. Sri Lanka has a 'B' level country rating from Fitch Ratings which may exceed internal risk limits set by some foreign banks and customers. As a result, the counterparty bank may want a letter of credit opened by a customer in Sri Lanka to be confirmed by another party, which would incur a cost.
"People's Bank now can request a bank to confirm the LC against the security of the ADB guarantee which is covered by the TFP program," says Nipunika R. Wijeyaratne, Deputy General Manager –Transaction Banking and Financial Institutions.
Backed by the ADB guarantee, The People's Bank is also able to tap foreign banks which may not have provided funding facilities to Sri Lanka. As a result, the offer rates of funding facilities have become more competitive as well.
"Recently we signed an 8-year bilateral facility with a reputed bank," says Fonseka. These funds would be utilized to provide long term facilities such as project loans and tern loans.
The ADB has recognized People's Bank as 'The TFP Leading Bank in Sri Lanka for 2019′ due to the effective usage of the facility and becoming the leading bank in Sri Lanka to utilize the facilities provided by ADB for the year ended June 2019. The award was received after  an independent evaluation.
Peoples' Bank has a large customer base ranging from small and medium business to large companies and state enterprises. The bank has an asset base of over Rs. 1.8 trillion.
Since its inception 58 years ago, People's Bank remains committed to leveraging its resources to uplift many lives, young and old, through financial services.
Through its extensive network of 737 branches island-wide and over 4000 connected ATM'sand affiliated to Lanka Pay Gateway, People's Bank has reached more than 10 million customers offering a wide spectrum of financial services.
The bank also provides its services 24 hours a day, 7 days a week and 365 days a year via its Self-Banking Units: amounting over 200 across the island. This helps People's Bank customers to conduct numerous banking transactions with utmost efficiency, without requiring to visiting a bank branch in person.
People's Bank also continues to play a pivotal role in encouraging and empowering scores of industries including agriculture, real estate, commercial development, small and medium enterprises, as well as import and export sectors; supporting holistic development of communities throughout the island.