PELWATTE DAIRY
Pelwatte Dairy Gold Sponsor for Culinary Art and Food Expo 2019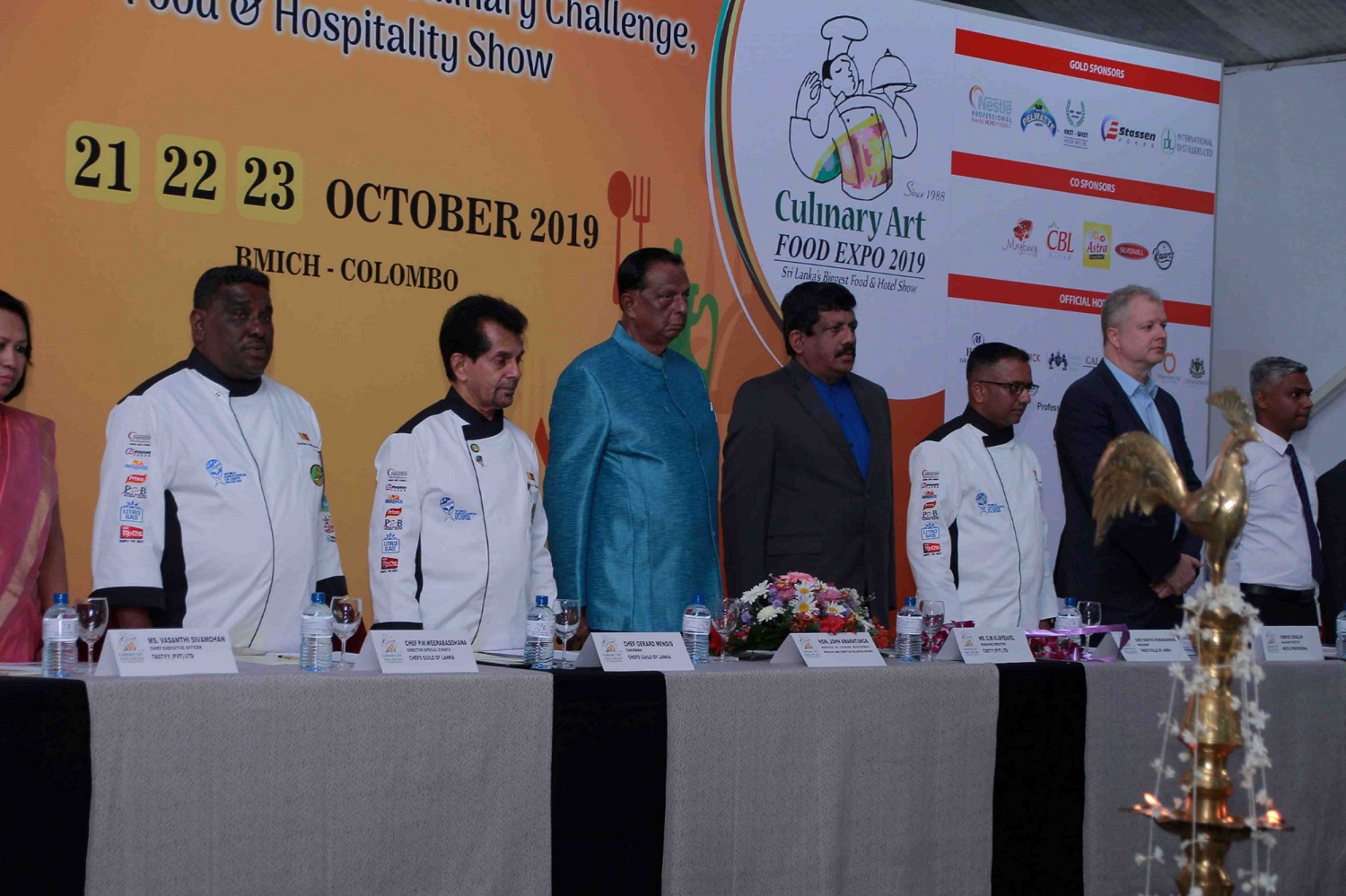 Pelwatte Dairy Industries Ltd, Sri Lanka's 100% local dairy manufacturer extended its support to the Culinary Art and Food Expo 2019 (CAFÉ 2019) for the second consecutive year as Gold Sponsor of the event. CAFÉ 2019 was held from the 21st – 23rd October at the BMICH under the patronage of the Ministry of Tourism.
Organized by the World Association of Chef Societies and the Chef's Guild of Sri Lanka, the expo showcases the very best in culinary artisans spread across Sri Lanka. It also brings together the entire community of culinary professionals. This year's event saw many new competitions and opportunities for the culinary community to showcase their prowess.
Speaking at the press conference to mark the opening of the event, PDIL's Deputy General Manager Susantha Malwatta said, "Pelwatte Dairy is committed to uplift the standards of not just the dairy industry but also industries that we can directly or indirectly support as well. Being a dairy producer means that the culinary industry is a huge market for us and we are happy to extend our support in all possible ways".
Pelwatte Dairy sported a full-stocked stall at CAFÉ 2019 displaying all their existing products and also giving participants the opportunity to sample new ice cream flavours that are to be introduced to the market. Sample cakes and cookies made using Pelwatte Butter were also handed out. Furthermore chefs provided awareness on the benefits of using Pelwatte products while also introducing novel recipes.
Pelwatte's extensive dairy and non-dairy based products were also used in the live cooking competitions that took place. Pelwatte Ghee was used to create appetizers, soups and main courses from Thai, Indian, Indonesian, Middle Eastern and Malaysian cuisines displaying the versatility of the product. Pelwatte Butter was used in the Hot Cooking Open Competition as well as the Dress the Cake Competition. Winning chefs of these competitions received valuable Pelwatte Gift Packs as well.
For more information on Pelwatte Dairy's product portfolio call 0112 450294 or visit their comprehensive website www.pelwattedairy.com