PAINTS SECTOR
POSITIVE HUES AND SHADES
Nemantha Abeysinghe notes the impact of technology on paint manufacturing
Compiled by Yamini Sequeira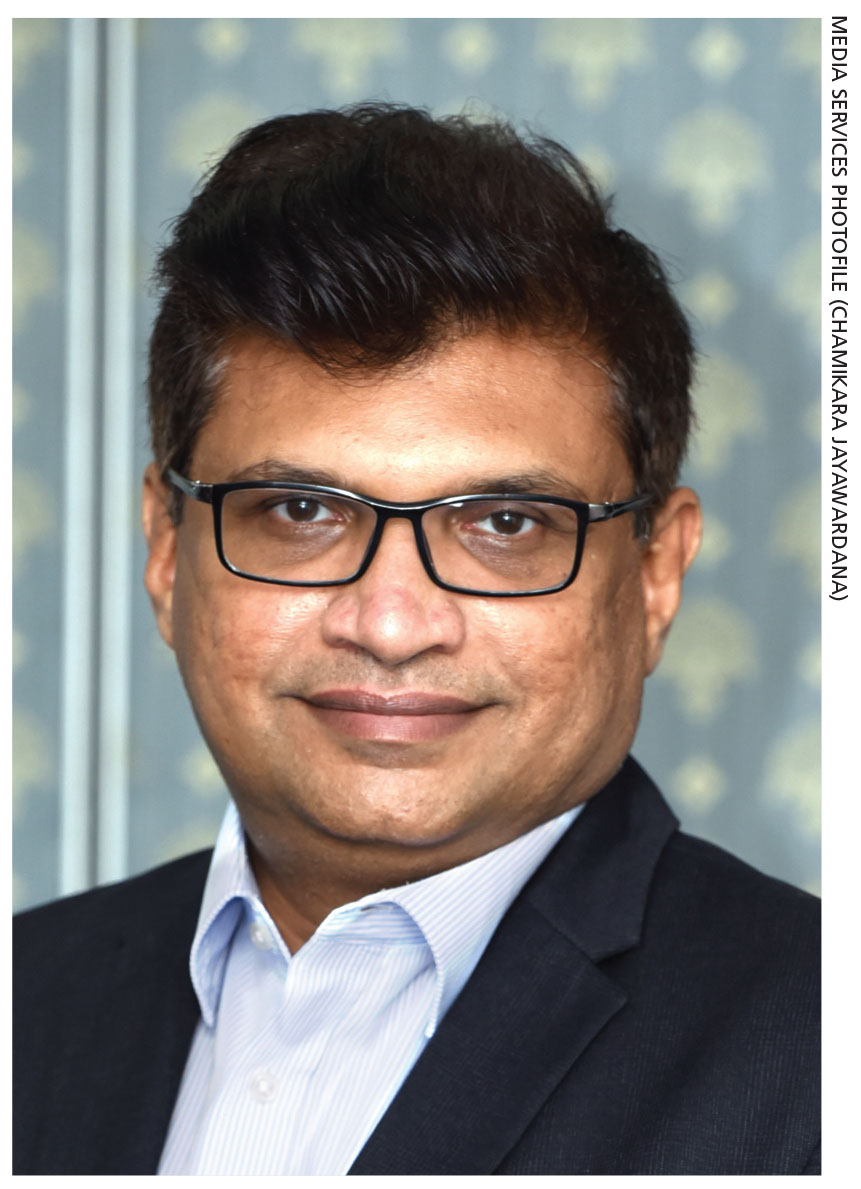 Q: How is the paints and coatings business placed in terms of the number of players and value?
A: Sri Lanka's paints and coatings sector consists of seven large-scale players that dominate the local operational sphere with a combined 90 percent market share. The rest comprises an average 200 small and medium-size enterprises (SMEs).
The paints business is valued at Rs. 35-40 billion today. Over 90 percent of raw materials in the business are imported and only an average five percent consists of finished goods.
Q: How have supply chain disruptions impacted the sector in recent times?
A: A significant shift was seen during the COVID-19 pandemic when the international raw materials market was disrupted. In addition to that, there was a global hike in shipping rates and a surge in input costs. This made it impossible to sustain the regular flow of supplies to the market.
However, the paints and coatings sector witnessed positive developments once borders across the world opened up and the pandemic appeared to be receding. But the sector is once again facing a host of difficulties due to the extreme shortage of foreign exchange reserves in the country.
Q: So how was the paints and coatings business impacted by the pandemic?
A: The pandemic brought all our operations to a near standstill due to staff finding it difficult to attend to their work. In addition, a lack of raw materials in the market slowed us down further.
Nevertheless, the market grew towards the latter part of last year as the threat of the pandemic receded. Overall, year on year growth was seen in the paints and coatings sector despite challenging times.
This was because people were saving more during the pandemic. And since their daily expenses had reduced to some extent, many of them invested in refurbishing homes, offices and commercial buildings.
Some people even began constructing new properties due to the low interest rates being offered by banks at the time. The shift in consumer behaviour helped sustain the business and enabled it to grow.
Q: What are the key trends in terms of paints and coatings – both globally and locally?
A: More and more businesses globally and locally are going green, and working to develop products that provide many more benefits and features than merely shades of colour.
For example, there are antibacterial, antifungal, odourless and environmentally-friendly paints that offer health benefits in addition to generating clean air.
Many enterprises are also focussed on lean manufacturing processes with special features on additional safety. Businesses are moving away from products that have a high content of lead and volatile organic compounds.
We are also seeing the emergence of new technologies in the paint manufacturing sector both locally and globally.
These technologies include colour creation machines that are being placed in hardware stores to offer customers an opportunity to experience a variety of colours in one showroom. In return, this offers the hardware store the convenience of not having to maintain a large quantum of stocks.
Ecological certification and standardisation by building rating system Green Mark and eco-labelling are now important factors for most modern consumers. Many of them opt for trendy painting mechanisms and high end paint solutions or coating systems.
Q: How do you view the future of the sector?
A: There's a growing demand for innovative products and solutions in decorative, wood and industrial coatings, as well as auto refinishes. Customers are willing to pay for entire solutions – i.e. a bundle of benefits – rather than simply a product.
In the future, new solutions and features-based paints will be introduced to the market. As an organisation, we are positive that the coming years will be good.
There is a massive demand for new housing and repainting. And if the tourism industry picks up in Sri Lanka, we are likely to see hotels refurbishing, new construction activity and even rapid urbanisation.
Q: Are there any items on your wish list for the paints sector to prosper?
A: The tourism industry has the potential to restart quickly and grow fast… because apart from bringing in much needed foreign exchange, it will also boost investor confidence and support many other industries indirectly – including construction.
I would like to see mixed developments starting construction activity once again as this lends a sense of assurance to all industry stakeholders. And attracting foreign investments into the country is imperative.
Finally, the ban on vehicle imports should be lifted – and the expansion of local vehicle assembly plants should be undertaken.
Q: How much time will it take for construction activity to reach pre-pandemic levels?
A: The recovery of this industry depends on how the country emerges from the economic crisis.
And the speed with which Sri Lanka boosts its foreign reserves will dictate whether a positive environment can be created to help businesses operate in a stable environment.
The interviewee is the General Manager of Nippon Paint Lanka