ORGANISATIONAL CONSCIOUSNESS
NETWORK OF INTANGIBLES
Sanjeewaka Kulathunga describes the practicalities of organisational consciousness
Compared to other life forms on Earth, human beings began to organise themselves as families, tribes, armies, nations and corporate entities over the course of several civilisations that emerged across the world. While Homo sapiens were hunter-gatherers in the Stone Age, postmodern humans have created complex organisational structures to fulfil their needs in the information age.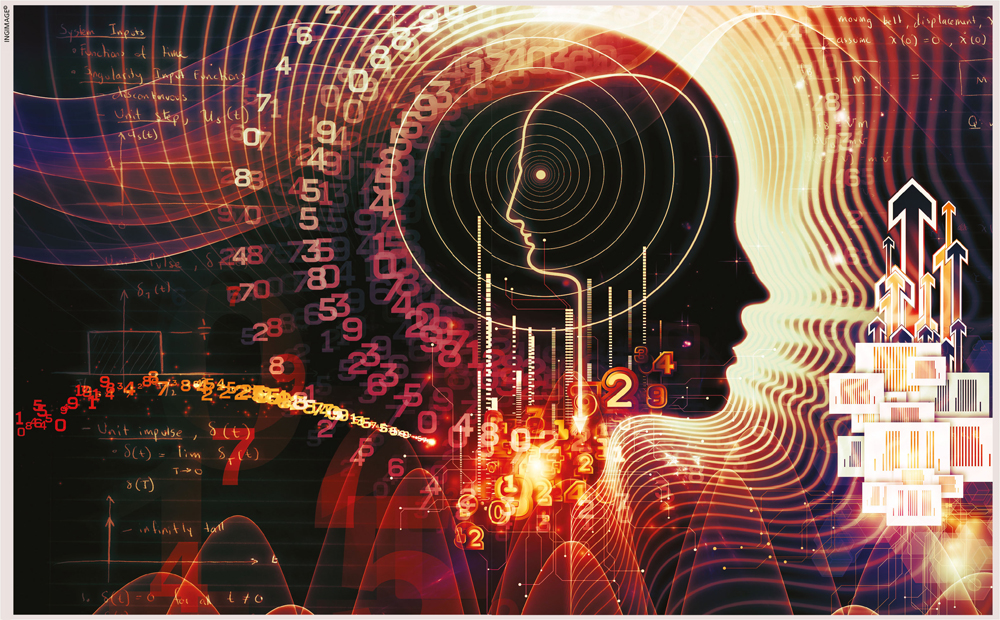 In the recent past, organisational change and development has become one of the most demanding and complex managerial themes. It is heavily researched and practised in business management. A plethora of organisational change and development theories have been proposed by academic researchers; but in a more practical sense, changing and developing an organisation may prove to be a daunting task for corporate leaders.
An organisation is not merely a set of physical and tangible items such as buildings, machinery and financial resources; it's a network of the intangible thoughts and feelings of stakeholders – including customers, employees, suppliers, government, management and society.
Even with adequate capital investment in physical resources, an organisation can only  change or be developed by winning the hearts and minds of interested parties – especially employees who are the conscious drivers of unconscious physical resources.
Organisational change and development should be initiated by every unit of an entity including senior management and employees.
Accordingly, it is a holistic, integrated and conscious effort involving the participation of organisational personnel to achieve strategic corporate objectives. To change and develop a business, both individual and team performances must improve simultaneously as they are core elements of the process.
The technical definition of 'organisational development' is the analysis and improvement of the dynamics, processes and elements of an organisation into an integrated system to achieve the desired business objectives.
Technology has evolved at the speed of light but companies that aren't able to embrace and adopt novel technologies, in both their business processes and systems, will be losers in the face of constant competition.
The main challenge for corporate leaders in the 21st century is changing and developing organisational consciousness from top management to blue-collar workers.
Organisational consciousness refers to the collective capacity of personnel in an organisation to feel, sense, think and judge for the benefit of stakeholders. It is the point where an organisation thinks and reflects on identifying the degree of equilibrium and unity across different systems, units and processes.
Basically, this involves operating in three stages – viz. reflective, social and collective. Transforming abstract concepts such as consciousness into a pragmatic organisational model is a complex and challenging task for any business manager.
While the concept of organisational consciousness remains a theory and isn't commonly practised in the corporate world, it is gaining traction.
In the near future, machine consciousness – a.k.a. artificial consciousness – will be a dominant feature of the corporate world whereby machines would be embedded with decision-making abilities. Companies that are able to strategise using both organisational and artificial consciousness effectively will be front-runners amid unrelenting global competition.
This fast-moving information age requires corporate leaders to be flexible enough to replace static and obsolete organisational models with dynamic ones that are more compatible with sophisticated technologies. In the race between man and machine, organisational consciousness should never
be underestimated relative to AI and consciousness; otherwise, it could result in costly and nonreversible negative consequences.
When changing and developing as a corporate entity, an organisation should not be considered a static structure but a dynamic and collectively conscious community. In this sense, people in the organisation should be treated as the only living assets that could create and manage other assets.
In terms of making effective organisational consciousness a reality in a practical business context, the individual shift in stakeholder conscious engagement, both management and employees, is a crucial phenomenon. Research based on neuroscience has confirmed that the behaviours and attitudes of individuals can influence each other collectively.
Therefore, it is possible to predict that positively focussed managerial leaders, employees and relevant external parties would contribute to a paradigm shift in corporate consciousness with a multiplier effect.