ONLINE SAFETY  
Sri Lanka to strengthen cybersecurity policy
The Government of Sri Lanka plans to set up a Government Computer Emergency Readiness Team (GCERT), Citizen CERT and Military CERT to create a trusted cybersecurity ecosystem that enables citizens to reap the benefits of digitisation.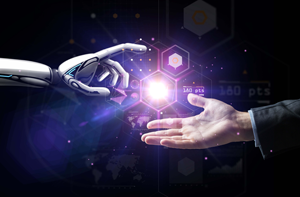 In line with this vision, a national level survey is underway to assess the supply and demand of cybersecurity professionals in Sri Lanka, and the cybersecurity readiness of citizens.
Transnational cyber threats have made cybersecurity a major concern for all nations; the digital era in which we live presents its own share of opportunities and menaces, making it mandatory to create stronger networks that offer protection from the inevitable.
Sri Lanka CERT is expected to develop a competency framework that outlines the core competencies required by government and private sector staff working in the cybersecurity field.
According to Research and Policy Development Specialist at Sri Lanka CERT Dr. Kanishka Karunasena, national qualification standards for cybersecurity will be developed through the Tertiary and Vocational Education Commission; degrees, diplomas, professional courses, e-learning modules, workshops and cybersecurity training will be offered for students and those wanting to upskill themselves to stay relevant.
The government also intends to introduce a 'Data Protection Act' and amend the Computer Crimes Act.
A Cybersecurity Act is expected to be implemented within the next two months and a high-level Cybersecurity Authority (CSA) will reportedly be established as the apex institution for all cybersecurity related affairs in Sri Lanka.
The main functions of the CSA will include implementing cybersecurity strategy, policies, action plans, programmes and projects in line with the national strategy, and serving as the focal hub for cybersecurity information in the country while advising government agencies and private organisations on cybersecurity matters.