ONLINE DATING
FIND CUPID THE CYBER WAY!
Ruwandi Perera discovers that online dating is a norm for future romance
Fewer marriages, higher divorce rates and more people searching for love… a logical mismatch but startling reality. Gone are the days when you'd wait for a bow and arrow wielding naked cherub to strike you with love darts so you could fall in love accidentally, incidentally or intentionally. Today, would-be lovers seek help from the most omnipresent and powerful cupid of all – yes, the internet!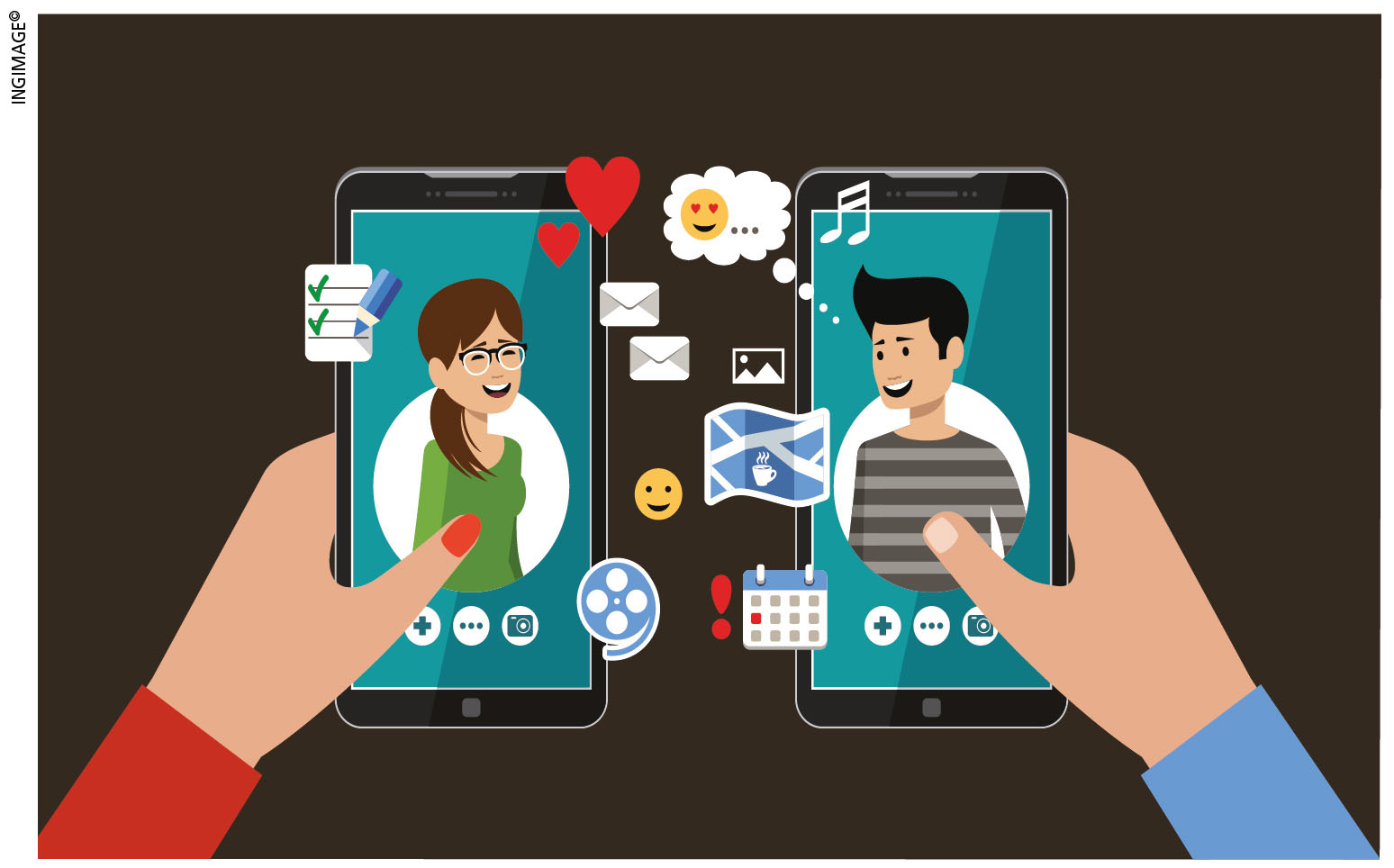 Courtship has been a part of society since the 1600s although romantic old school methods such as messages on tree barks and handwritten letters have been around for centuries. Personal ads were among the quickest to find space in newspapers as early as 1695. Initiated to help British bachelors find eligible wives without having to resort to mail order brides, announcing that you are looking for a partner has intensified over the decades.
The search for love was revamped in 1965 when a team of Harvard undergraduates created Operation Match, which is considered the world's first computer dating service. This technology led the way to the creation of Match.com in 1995 – and the rest as they say, is history.
Online dating is all about putting yourself out there to find a good match. There are several ways to do this and selecting a site or an app that suits your requirements is the key.
Tinder is probably the most famous dating app in the market and requires users to create a profile with up to six images and a 500 character bio before beginning the hunt. And thereafter, it's swipe, swipe and swipe (hopefully, to the right!).
For those who can't write concisely, OkCupid is a dating app that enables you to fill out a very long profile – the more information, the better. And on Coffee Meets Bagel, users mark their preferences and are sent a 'bagel' a day, which is a profile of a potential match.
Some dating apps are 'members only' sites for specific groups.
For example, Raya targets those in creative fields and doubles up as a networking app. This requires filling out an application, obtaining a referral from an existing member, being evaluated by an anonymous committee and paying a monthly membership fee.
Dating apps cater to specific user demands as well. For men who aren't keen to make the first move, Bumble might be a better option than Tinder since it requires a woman to send the first message to a potential match within 24 hours of finding a connection. The rules are fairer for same-sex couples where either party can initiate a chat.
Yet, despite the benefits of online dating apps – such as better reach, effective matchmaking and convenience – cyberspace is a dangerous place to look for love due to a lack of security.
When the Adult FriendFinder network was hacked into in 2016, it leaked 412 million accounts including deleted accounts that weren't purged from the database. With users sharing profiles, phone numbers, email addresses and personal information including preferences, any data leaked or exposed poses a threat to privacy.
There are several measures that prospective online love seekers must be aware of before creating a dating profile. A good start would be to read up on the built-in security features provided by the chosen online dating site. Knowing how to block someone and turn off location tracking is essential. However, users must also be aware of what happens to their data and how it is used.
Not sharing your phone number is a given. But if you do need to share a contact number, opting for a Google Voice phone number is probably advisable. The same principle applies to emails as well whereby users are encouraged to create disposable addresses for cyber dating. This will help keep online dating separate from your life and save your actual inbox from being flooded by love mails.
Switching off location tagging in your photographs and even the phone ensures that you're safe both online and offline. Although apps such as Tinder are fundamentally location based, there are options to turn off location settings.
Apart from the risk of data being exposed, there's the possibility of being catfished online – i.e. where you find yourself seduced by a fake profile. So conducting a background check on Facebook or LinkedIn is advisable to verify the authenticity of your match. Some users even find to their horror that their identity – comprising photographs, mostly – is stolen.
It's the month of love and if you're brave enough to search for love online, be aware and hope for a 'safely ever after'!