OFFICE SPACES IN SRI LANKA: THINGS TO KNOW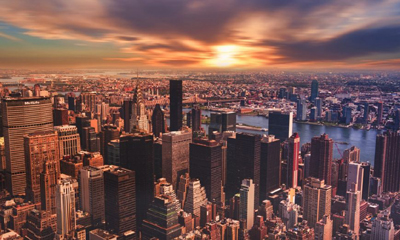 Sri Lanka's exceptional economic growth over the past decade has attracted both local and foreign businesses to expand their operations within the South Asian Island.  As a result, country's most prominent cities, particularly, Colombo, have seen a sharp rise in demand for commercial properties. To illustrate its magnitude, according to Jones Lang LaSalle Sri Lanka (JLL), the occupancy rate of Colombo's grade A office spaces in 2016 was as high as 95%, which is a clear increase from 60% recorded in 2006 – 2008.
As such, it is important to understand the growth factors and qualities of the evolving commercial real estate industry within the island.
Economic Trends & Policies Affecting Commercial Property
Due to the stable and business friendly environment created by the government's financial reforms, the country's GDP has been growing and, as a result, has been further increasing the demand for commercial properties. Currently, it hovers at around 3%, but is predicted to reach up to 4.1% at the end of 2017.
In addition to this, the removal of the 15% land leasing tax for foreign investors, and the reduced approval period for FDI requests has been a fine step in attracting interest from investors abroad. With the additional FDI the growth of commercial properties should be facilitated not only within the commercial hub of Colombo. Sri Lanka's cities like Kandy, country's soon-to-be first smart city, Gampaha and Galle where new business opportunities are booming, would benefit from this, as well. Furthermore, Sri Lanka benefits from being the only country to have Free Trade Agreements with both India and Pakistan. In the future, the government has also planned to set up 45 high Economic Development Zones and 11 Industrial and Technical Zones to attract private investors.
Finally, one of the key driving factors expected to add a considerable number of office spaces, is the Western Region Megapolis Planning Project (WRMPP). It consists of 150 smaller projects, of which the most significant one for the Colombo's commercial real estate expansion is the Colombo International Financial City (CIFC) project, also known as the Colombo Port City.
Who Is Occupying Office Spaces in Sri Lanka
As of 2017, the highest demand towards commercial spaces is generated by domestic firms. And, the most popular areas indicated were central business district in Colombo 1, Colombo 2 and Rajagiriya.
According to the JLL report, currently Colombo is composed of nearly one million square feet grade A stock indicating 95% of occupancy.These high end commercial spaces are occupied by institutions like banks, high prices law firms and investment banking companies.
The rise of start ups
The JLL report suggests that an important strength of the country's commercial segment is the rise in start-ups.
By now Sri Lanka has multiple start-ups that have shown impressive growth.
Additionally, according to a survey conducted by the SLASSCOM Innovation and Entrepreneurship Forum in 2016, most of the start-ups are in the expansion stage with 55% of them generating early or growing revenues.
Also, their workforce is growing – according to the mentioned survey 38% of entrepreneurs work in a team of 2-5 people, and only 7% of them work on their own. In addition to this, according to EY's Global job creation and entrepreneurship survey for 2015, 47% of global entrepreneurs were expecting their workforce to increase within the first year of the start-up being founded. The survey also indicated that most of these entrepreneurs are between the ages of 25-29.
What does this mean? The continued expansion of these start-ups will lead to demand for affordable and most importantly flexible office spaces, and as such will lead to opportunities for their suppliers to bridge the gap.