ODEL
ODEL, the official launching partner of ICC Cricket World Cup 2019 Sri Lanka Jersey
ODEL, Sri Lanka's premiere fashion and lifestyle department store chain, announced its partnership with MAS Holdings as the official launching partner of the prestigious ICC Cricket World Cup Sri Lanka Jersey to be worn by the Sri Lanka team this year.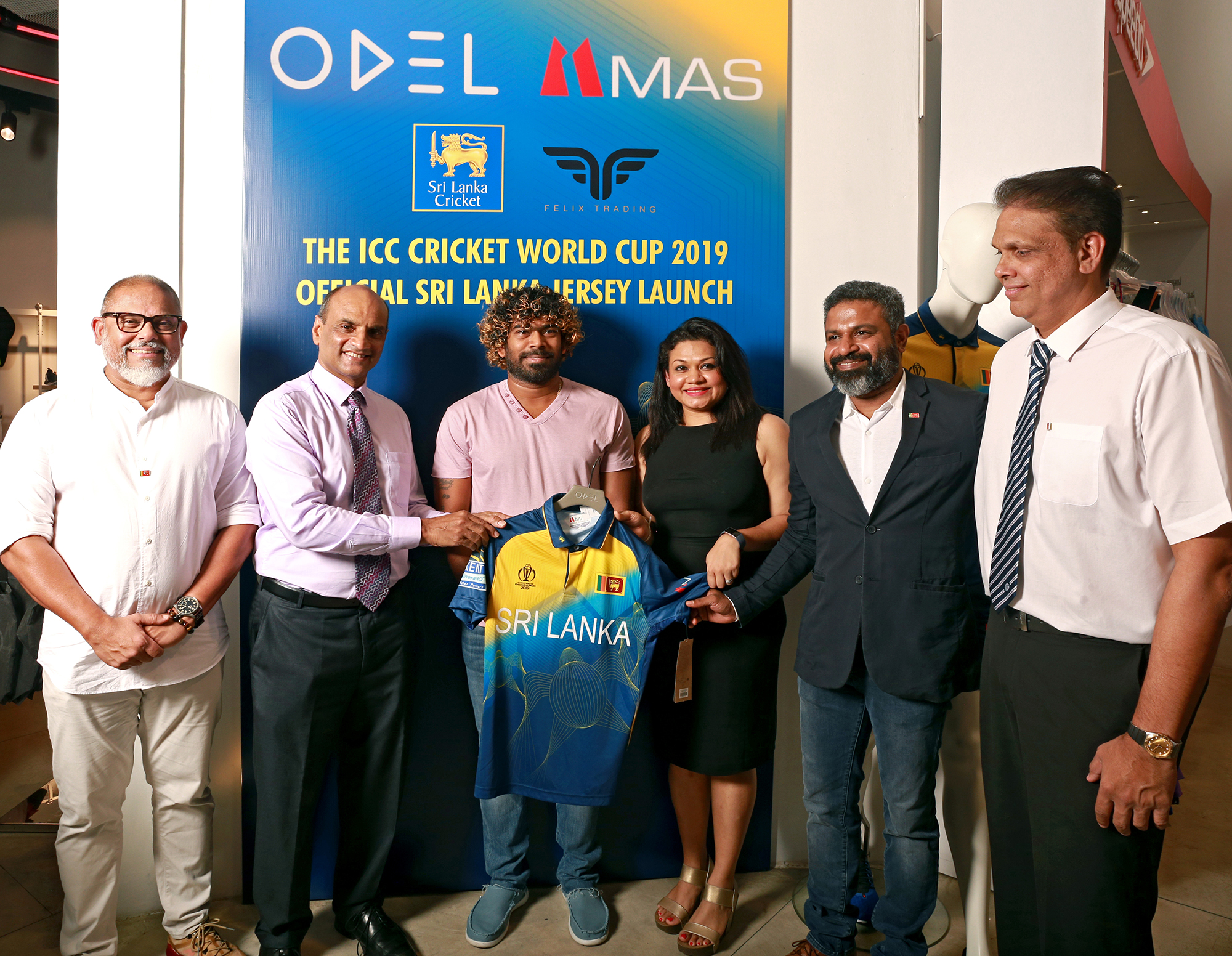 "We are proud to be the official launching partner of this iconic jersey which portrays the Sea Turtle, an endangered species whose habitat is the coastline of Sri Lanka. The jersey is made up entirely of recycled plastic sea waste by MAS Holding, who partnered with the Sri Lanka Navy in collecting the plastic waste from the coasts of Sri Lanka in what is truly a groundbreaking project", said Group Director Marketing Softlogic PLC, Desiree Karunaratne.  "The ODEL brand has always supported sports and fitness in Sri Lanka via exclusive partnerships with schools as well as local sports clubs whilst also supporting the environment through many projects that involve environmental conservation and wildlife protection. We are delighted by this partnership through which we are now be able to extend our support to ocean conservation too, which is the need of the hour not just in Sri Lanka but around the globe".
Being the forerunner in active wear and sportswear in Sri Lanka, ODEL has always gone that extra mile to offer its clients the latest and most up to date sports and active wear in the country by regularly introducing key global sports brands to the market. ODEL Sports is the only franchise in Sri Lanka for a whole host of brands and consistently delivers the best products from international sporting giants such as Nike, Adidas, Reebok, Puma, Speedo, and Canterbury, giving sports and fitness enthusiasts an unmatched shopping experience.
MAS Holdings, through its  pioneering sustainability initiative 'Ocean Plastics', implemented in partnership with the Sri Lanka Navy, Eco Spindles and Sri Lanka Cricket, has successfully upcycled waste plastic recovered from the beaches of Sri Lanka, to produce the official jerseys to be worn by Sri Lanka's national cricket team during the ICC Cricket World Cup 2019. Ten Plastic bottles are recycled in to producing one T-Shirt, whose design portrays the Sea Turtle, endangered due to marine plastic pollution. Five of the seven species of Sea Turtles in the world call the Sri Lankan coastline their home, and thus, forward looking initiatives such as these are imperative in ensuring the survival of such species.
Through this alliance, MAS is contributing towards establishing a long-term solution for the pressing marine pollution issue, which threatens the coastal belt of Sri Lanka. Business Director at MAS Active, Rashmika Peiris said "through our  revolutionary waste-to-wearable sustainability initiative, we have been able to manufacture a revolutionary performance fabric that promises to be a two-fold solution; first as part of MAS' progressive innovation mandate, and secondly as part of a high-impact ecofriendly sustainability initiative".
Navy Commander Piyal de Silva commenting on the initiative said "Ocean Plastics is a project that will positively impact our coastline, marine life, and our coastal communities. The navy has a unique perspective on the impacts of plastic, and we see the potential that this project and other public private partnerships have to preserve our nation for future generations".
Shoppers could purchase this unique, limited edition fashion concept at ODEL – Ward Place, Kohuwala, Dutch Hospital, Queens Hotel Kandy, ODEL Sports at Colombo City Centre and at the ODEL store located at the Departures lounge, Bandaranaike International Airport.