NGAGE STRATEGIC ALLIANCE
NGage becomes the first Marcom Agency to be recognised as a Great Place to Work
NGage Strategic Alliance, the 26-year pioneer in Integrated Marketing Communications and PR has been certified as a Great Place To Work by the global programme that conducts assessments of workplaces for being exemplary in employee Trust, Pride and Camaraderie. NGage founded by veteran communications guru Nimal Gunewardena and developed as the leading IMC specialist combining advertising, PR, digital, design, Goodvocacy and other offerings to bring its clients a holistic campaign mix for their brands, becomes the first Marcom Agency on Sri Lanka to be recognized with this achievement.
To be certified, the GPTW organisation conducts an independent employee survey on five perspectives including Credibility, Respect, Fairness, Pride and Camaraderie with all team members, and the company earned a high score on this Trust Index. As a substantiation, a Culture Audit is done on how the company hires, mentors, trains, develops, inspires, nurtures, listens to, rewards and celebrates its people. NGage has built a unique organizational culture where its people thrive, work and play together finding personal and professional growth that is well spoken-of not only by its staff but also by its alumni, clients and other corporates.
"This was my dream. To create a highly professional and unique communications consultancy which brings together talented people into this vital industry to work on critical assignments with our expertise. Great strategic and creative communications is the difference between success and failure of initiatives, governments, corporates and brands. To deliver that we need young enthusiastic talent who master expert knowledge and skills and can solve real-world problems with critical thinking and application. Working passionately in a happy close-knit family-like environment, learning continuously and tackling new problems all the time, achieving success and awards both as individuals and a team, and having fun and letting off steam together is part of the experience that our people love. Building that culture and our learning organization has been my greatest satisfaction" stated Founder & Chairman Nimal who continues to be the Chief Coach and Strategist of the Agency.
Sheron Jayasundara who has been with the Agency for 22 years and recently took over the CEO role from Nimal says "We have built respect and integrity for ourselves within the company and in the industry through sticking to our values and principles and not compromising. We have brought together people of various talents, backgrounds and persuasions and have given career and growth opportunities to all on merit. We now boast of a gender-balanced, female driven agency because our Founder trusted in women to run the show! Our CFO Chamika Colonne and I have joined what is a balanced Board as well. Nishi de Alwis our HR Head as stuck with the Agency since inception and acts as Chief Listener! Four of our young people are competing as industry representatives at Young Spikes in Singapore, at this moment. At NGage, everyone is urged to become a Star!"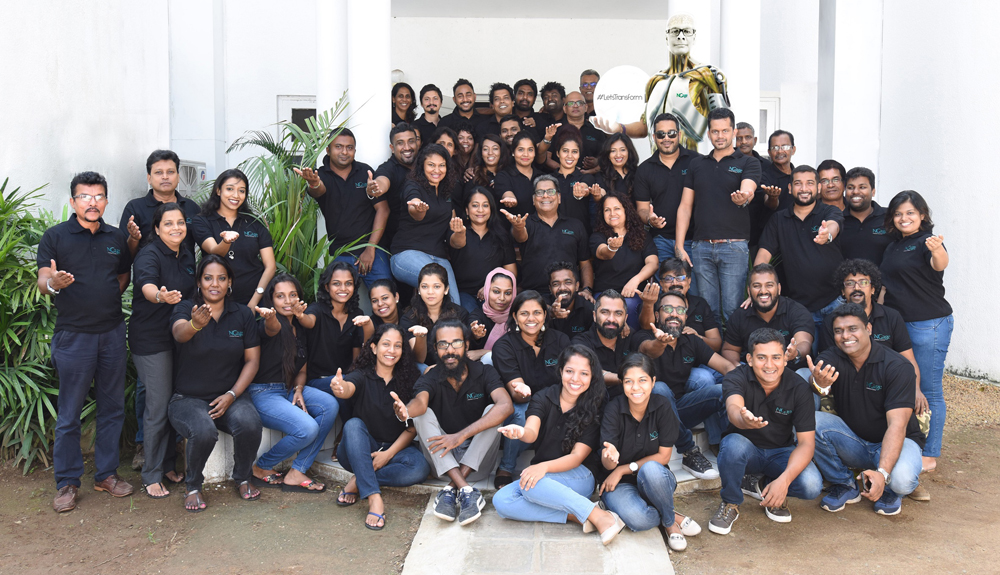 The Agency boasts of developing several professionals who have gone on to lead other agencies and build successful careers even after they leave the company, and continue to maintain close ties with their founding Agency. The Agency was rebranded as NGage Strategic Alliance earlier this year with an enhanced Vision in driving communications consultancy and its own brand of Goodvocacy as the new essential new dispensation for all organisations seeking to respond to today's social, environmental, stakeholder and business challenges. NGage is currently looking to add fresh talent with skills in writing, research and critical thinking to be trained by the Agency's Chief Coach and Founder himself to work in these new areas. Interested people may apply to join this Great Place to Work by writing to careers@ngage.lk