NEW SUBJECTS FOR A-LEVELS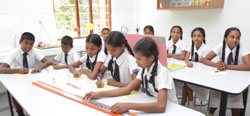 The Ministry of Education is reportedly looking to introduce 26 new professional education subjects to the A-Level academic streams, in the light of improvements in the recently released O-Level examination results and other relevant considerations.
This sort of change is being encouraged by the government in a bid to ensure that schools produce students that are of sound mental, physical and social wellbeing.
The Ministry also announced that the government hopes to incorporate sports and arts into the education system to bring about well-balanced students. In another related development, the government plans to change the colour of school uniforms from white to other shades to encourage participation in sports among schoolchildren.