NEW RESEARCH WARNS CLIMATE CHANGE FORECASTS COULD BE WRONG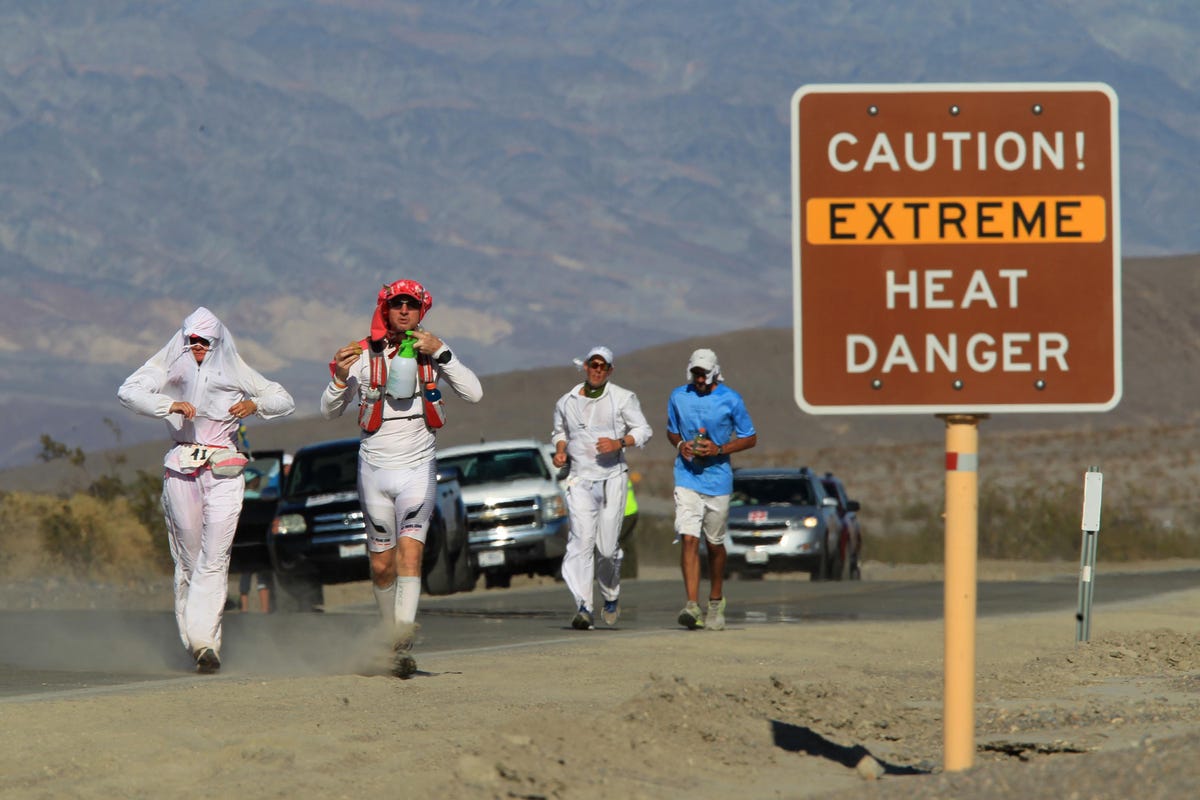 Forbes: Nov 23, 2021
Confident claims that promises made by world leaders will drastically reign in global warming could be wildly off the mark, according to a major new international study.
During the COP26 climate summit earlier this month, media including Forbes circulated figures published by Climate Action Tracker that indicate current policies could put the world on track for warming of 2.7 degrees Celsius by 2100. With all policy pledges taken into account, the research suggested, warming could be limited to a still-disastrous 2.4 degree temperature rise.
ut a report from the Paris Reinforce consortium, which comprises 18 research institutions, suggests the outcomes of climate pledges and actions could be very different. Looking at seven different attempts to model climate mitigation efforts beyond 2030, the authors found current policies put the world on course for between 2.3 to 2.9 degrees Celsius of warming by 2100, while climate pledges lead to warming of 2.2 to 2.7 degrees over the same period. This broad spread of possible outcomes could have wide-reaching implications, given that researchers and policy makers could be acting on certain assumptions that could be too optimistic—or perhaps even too pessimistic.
"The research highlights that we could be getting close to a below 2 degree Celsius limit to long-term global warming, or we could be very far away from it," said report author Ajay Gambhir, senior research fellow at the Grantham Institute for Climate Change and the Environment, Imperial College London. "The large uncertainties found indicate that current policies and emissions pledges can still lead to warming outcomes with markedly different climate consequences and implications for society."
Gambhir told me this uncertainty arises from three main causes—the first of these being that we don't even have a clear idea of what impact current policies and promises are having now.
"It can be hard to quantify the impact of current policies and pledges on emissions, and moreover in some regions the current policies outperform pledged targets, whereas in others they underperform," Gambhir said. "So considering where emissions are heading in terms of both pledges and policies is useful."
Second, most of the detailed plans released by nations so far really only cover the near term.
"A lot of policies and pledges only go so far as 2030, in terms of the most credible and detailed commitments," he said. "Whilst lots of new net-zero targets have emerged for 2050-2070, in many cases they still lack detail and can't really be considered a firm view of where emissions are heading." Gambhir added that in some ways this was entirely understandable, as detailed planning beyond that timeframe "requires assumptions which introduce new uncertainties."
Finally, there is climate uncertainty itself. "Emissions don't map to temperature rise with complete certainty," Gambhir noted. "The latest science narrows, but by no means eliminates, this uncertainty."
The bottom line is that, while the science of climate change is crystal clear on the nature of the inputs and outputs of global heating, the exact results of current human interactions with the climate are still very difficult to predict.
Another issue raised by the study concerns assumptions about carbon pricing and carbon capture and storage (CCS), both in modeling future outcomes and in policy proposals—the bottom line being that it is very hard to predict how effective such measures will be, and how they will interact.
"There's a big range across models on how energy efficient society gets, how much different technologies like carbon capture and storage respond to policy incentives like carbon prices, and on the speed with which low-carbon technologies can substitute for high-carbon technologies in different policy scenarios," Gambhir said. "This, despite a high degree of harmonisation across the models on underlying socio-economic development, plus representation of technology costs."
What are the dangers of all this uncertainty for people and the planet? Lead author Ida Sognnaes, a senior researcher at the CICERO Center for International Climate Research, put it in stark terms. "The large uncertainties indicate that current policies and policy pledges can still lead to warming outcomes of 3 degrees Celsius in 2100," she said. "The false precision to climate outcomes given during COP26 may lead countries to believe they are making good progress, when the opposite may indeed be the case."
So if such a high level of uncertainty persists, what can policy makers do, and what should the public be calling for?
"Modelers have long focused on idealised policy assumptions to show alternative pathways to meet policy goals, but our analysis suggests it is important to implement policies in models as they are implemented in the real world," said Glen Peters, a co-author of the study, also at CICERO. "Real-world policies may lead to different energy systems than theoretically modeled policies."
In other words: don't bank on theories; bet on practice. Demonstrable routes to curtailing carbon emissions exist now, and these ought to be the focus of sound policy.
Meanwhile, in terms of better understanding where we are headed, Gambhir suggested further research and projections can only take humanity so far.
"Whether further work here would narrow the uncertainty range is not clear," he said. "What's important is to shine a light on the underlying assumptions leading to particular outcomes, and then taking a call on which of those are the most credible."
"We need to remember to take a precautionary approach to climate change action, to increase the chance we achieve favourable outcomes, rather than just hoping that the 'best' case estimate turns out to be correct."