CSE
New Directors elected to the CSE Board of Directors  
The Colombo Stock Exchange (CSE) announces the appointment of Mr. Dimuthu Sanjaya Abeyesekera and Mr. Murtaza Jafferjee as Directors of the CSE Board with effect from 1st February 2019.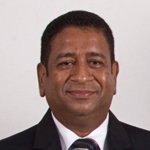 Mr. Dimuthu Sanjaya Abeyesekera serves as Director/CEO of Asha Phillip Securities Ltd, which is affiliated to Phillip Capital Singapore, a specialized financial services organization managing assets worth over US$ 35 Billion with a network of offices around the world. He is an experienced capital market professional counting over 30 years in the industry. Mr. Abeyesekera is also a Director at Asha Financial Services ltd, a Specialized Margin Trading Company in Colombo and is a past Chairman of the Colombo Stockbrokers Association (CSBA). As a veteran capital market professional, Mr. Abeyesekera presently serves as an important resource person at CSBA. In recognition of his experience and leadership, Mr. Abeyesekera was also invited to serve a term as the Chairman at Renuka Capital PLC.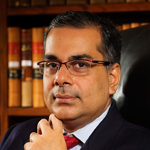 Mr. Murtaza Jafferjee is the chairman of JB Securities and has over 25 years of experience in the capital markets across multiple asset classes. He serves on the Board of Nations Trust Bank PLC and Serendib Hotels PLC as an Independent Director and also served on the Board of the CSE from August 2007 to July 2009. Mr. Jafferjee holds a Bachelors' Degree in Mechanical Engineering and Computer Science from the University of New South Wales, Australia and a Masters' Degree in Financial Economics from the University of Colombo. As a CFA charter holder, Mr. Jafferjee makes an annual pledge to abide by the highest levels of ethics and professional conduct.
——————————————————————————————————————–
About CSE
The Colombo Stock Exchange (CSE) operates the only stock market in Sri Lanka and is responsible for providing a transparent and regulated environment where companies and investors can come together. The CSE is a company that is limited by guarantee established under the Laws of Sri Lanka. The CSE is licensed by the Securities and Exchange Commission of Sri Lanka (SEC) and is a mutual exchange consisting of 15 Members and 14 Trading Members. All Members and Trading Members are licensed by the SEC to operate as Stockbrokers. For more information, please visit: www.cse.lk.