NATIONAL ECONOMY
Sri Lanka's fiscal consolidation plans likely to be challenging: Moody's
Credit rating agency Moody's Corporation says reducing fiscal deficits and debt stock is likely to be challenging for Sri Lanka unless major changes in fiscal policy and GDP are implemented – this would include higher taxation of cigarettes, liquor, international credit card transactions and gambling.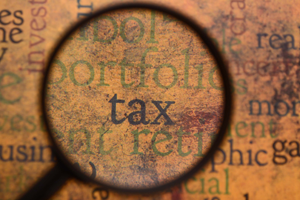 In line with its IMF targets, the Government of Sri Lanka intends to reduce the fiscal deficit from 5.3 percent of GDP in 2018 to 4.4 percent in 2019 and eventually, 3.5 percent in 2020.
These targets are said to be somewhat ambitious owing to the fact that the country's fiscal deficit has remained above five percent for the past three decades.
Therefore, an increase in taxes and more rapid growth in GDP are required to reduce the country's debts.
Effective tax collection and administration would also play a major role in meeting these targets.
The government increased its revenue share from 12 percent of GDP in 2014 to 14 percent in 2018 primarily through the imposition of higher VAT and implementing the new Inland Revenue Act.
Revenue growth is expected to continue as long as these measures are continually enforced.
Real GDP is also expected to accelerate, from three percent in 2018 to 3.5 percent and four percent in 2019 and 2020 respectively.
Underperformance in terms of revenue or slow economic growth is expected to hinder Sri Lanka's fiscal position.