MOST VALUABLE BRANDS PROFILE
People's Bank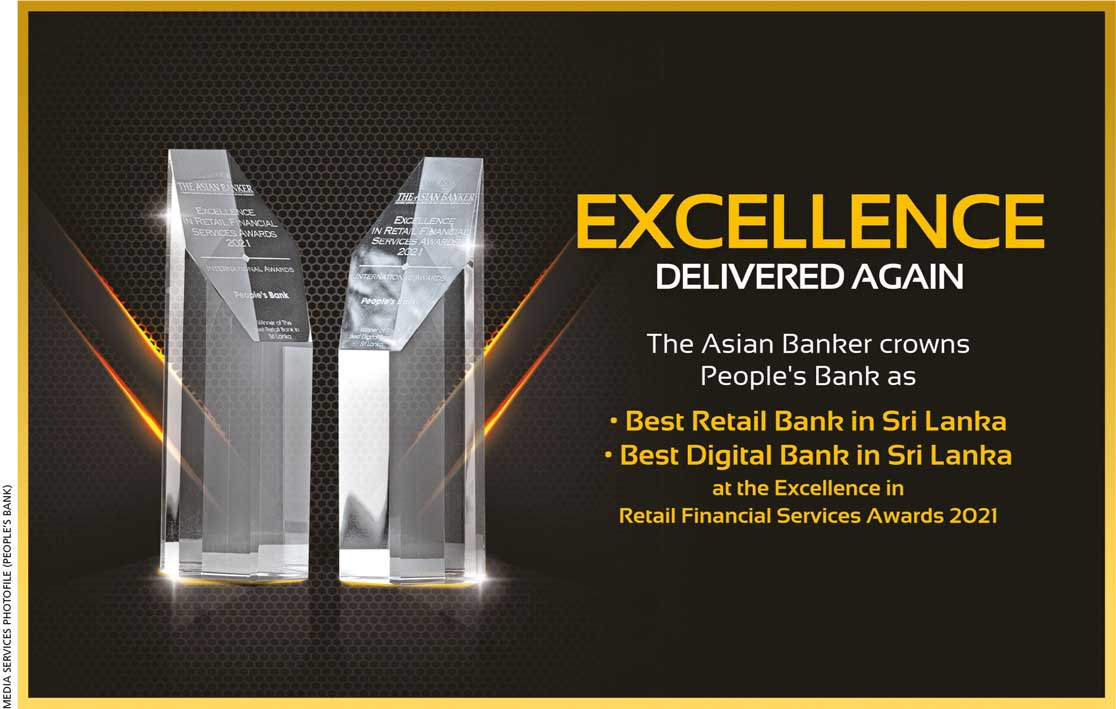 People's Bank is credited with introducing commercial banking to the rural economy, and developing cooperative societies, farming ventures and SMEs over its 60 year history. Today, it lays claim to possessing one of the largest customer bases and branch networks in Sri Lanka, offering a range of products to support customers' standard of living from a position of stability and security.
The bank was established in 1961 with the objective of supporting the rural economy and ensuring financial inclusivity in the country. At the time, there were only a handful of banking institutions – including Bank of Ceylon and a few private sector banks – that catered to society's elite.
Against this backdrop, there was a pressing need for a bank that could cater to all categories of the socioeconomic spectrum, which led to the birth of People's Bank.
It takes pride in having pioneered many key initiatives throughout its six decades of service in the local banking landscape. Among these endeavours, it counts the introduction of agricultural loans, pawning, SME loans, women's savings accounts, children's savings schemes and educational loans for university students.
The main strength of People's Bank is the unwavering customer loyalty it enjoys, affirmed by a customer base that exceeds 14 million including the rural masses. It has established a dominant market presence through an islandwide network of 741 branches and service centres that helped familiarise rural customers with banking.
In 2015, the bank played a pioneering role in introducing the self-banking concept, which is presently offered through 256 units across the island.
Furthermore, the trust and confidence people have in a state owned bank is clearly a strength that People's Bank capitalises on.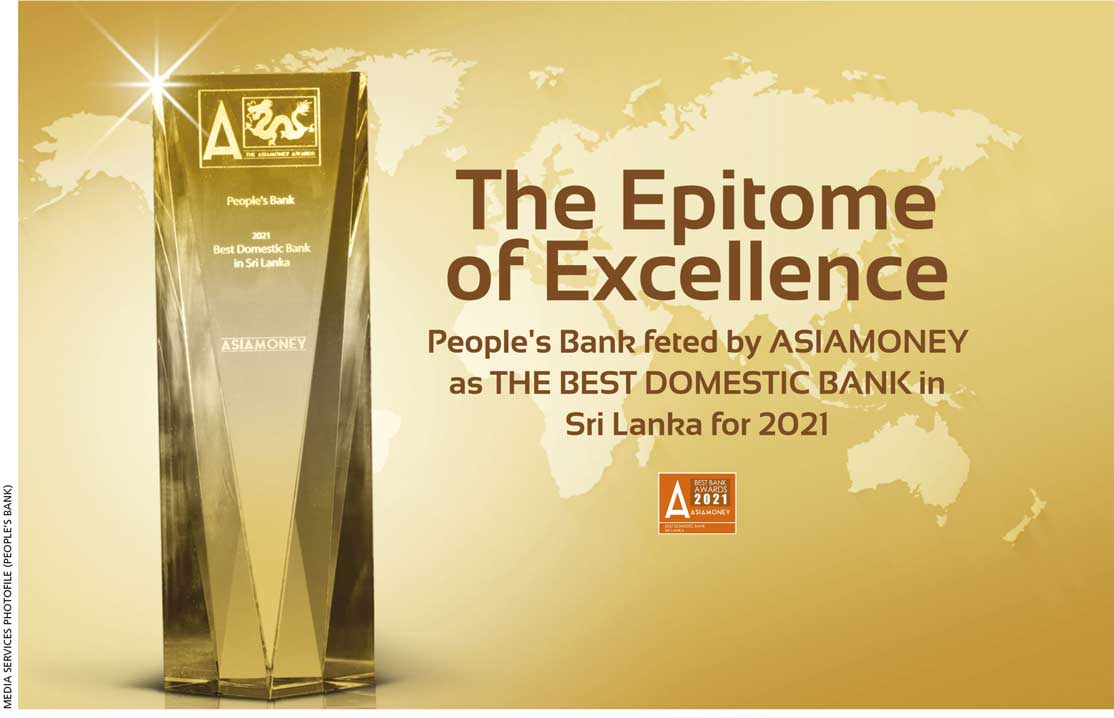 Commenting on People's Bank as a brand, Chief Executive Officer and General Manager Ranjith Kodituwakku states: "The true passion of the bank extends well beyond a profit motive. It has always remained focussed on contributing to the nation's economic development and financial services industry's growth."
"When making core strategic decisions, the bank ensures that it complements the government's economic development plans; it's truly a bank that could be considered the pride of the nation," he adds.
Due to the historical role it played in providing banking solutions to people from all walks of life, People's Bank is positioned quintessentially as a bank for the people. To this end, it offers solutions to everyone from the grassroots level to high net worth individuals.
Adapting to the drastic shift in technological advancements, People's Bank now offers a seamless omni-channel banking experience through mobile and internet banking facilities, which are designed for personal and corporate customers.
The bank was honoured as the 'Best Digital Bank' at The Asian Banker's Excellence in Retail Financial Services International Awards 2021, affirming that it has fully embraced digitalisation to offer a trouble-free banking experience to customers.
Furthermore, sustainability has always been at the core of the bank's decision making. While continuously growing in terms of its assets and profitability, People's Bank has initiated various high impact CSR projects – especially in the fields of education and healthcare – to fulfil its responsibility to the nation.
The relationship between brand heritage and corporate image is of great importance. The relationship that customers develop towards a brand because they believe that it understands them well is often not obvious.
However, the way People's Bank has identified customers' needs by going beyond the profit motive while contributing to the national economy has created a distinct image in their minds.
"As we navigate our way through these unprecedented times, the key is to remain relevant to customers and continue delivering the brand promise consistently. This is why we have adopted a segmented approach and use marketing communications accordingly," Kodituwakku explains.
He elaborates: "We understand that various customers have different needs; and if we're to stay relevant, we need to stay tuned to their changing requirements. In essence, this is how we embrace change."
Driven by its core values, the bank has debunked the negative perception of inefficiency that is generally associated with state sector organisations. People's Bank is now competing head to head with private sector banks by offering attractive banking solutions to customers with the adoption of technology and improved customer service.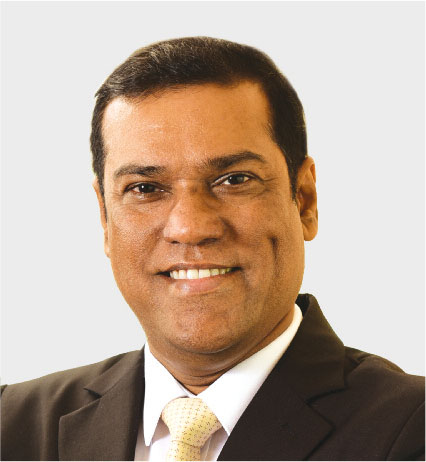 Ranjith Kodituwakku
Chief Executive Officer
General Manager
www.peoplesbank.lk