MOST RESPECTED
Resilient Corporates
The 19th annual edition of the Most Respectedbranks the nation's most admired corporations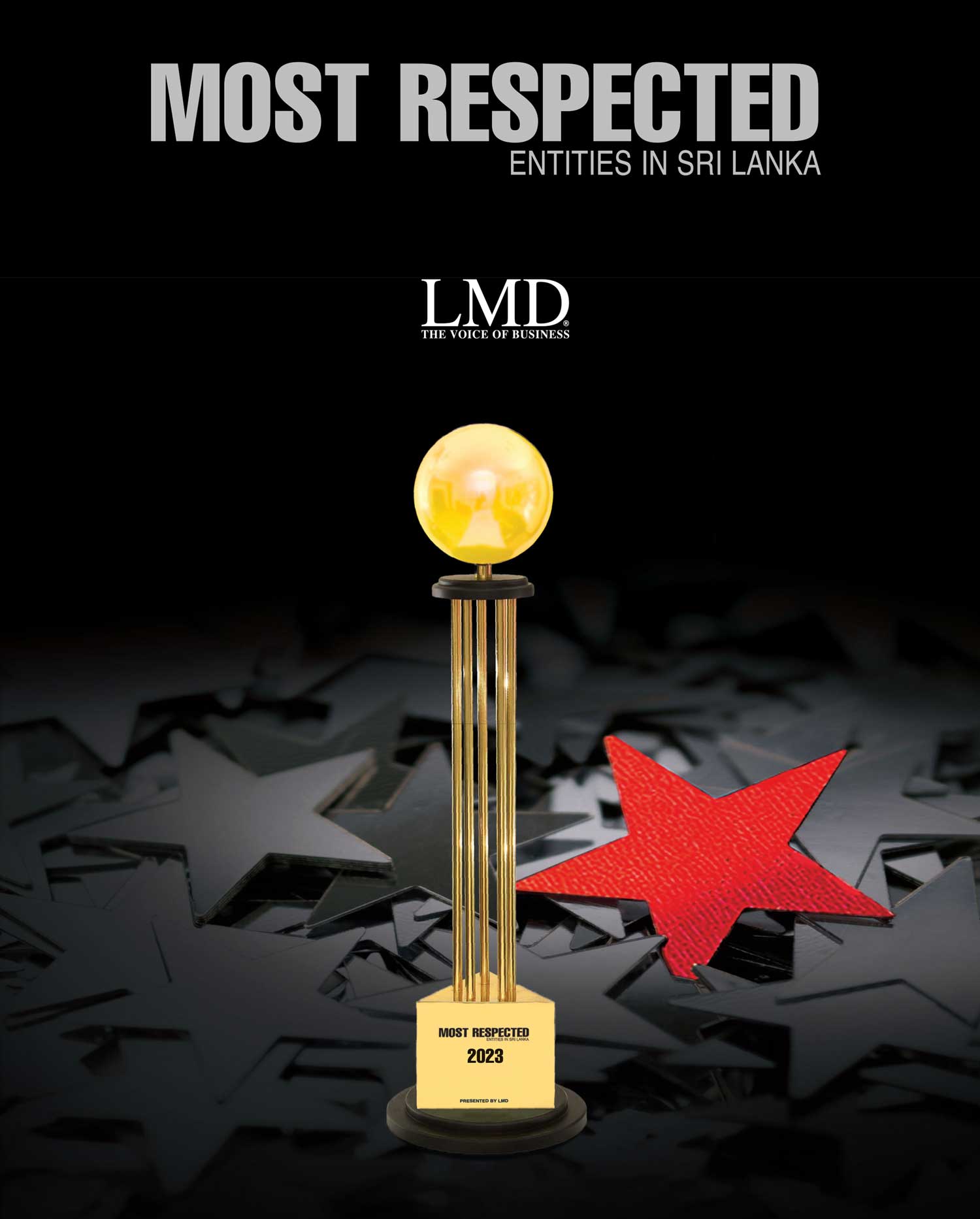 In an ever evolving business landscape where competition is fierce and disruptions are the norm, true leaders emerge – they guide their organisations to new heights of success. Indeed, there's much to be learnt from corporates that navigated yet another tumultuous year.
Local corporates however, thrived and gained ground despite the uncertain and turbulent times, amid predictions by the IMF and World Bank that the global economy would slow down, and face a recession this year.
As in the past, the Most Respected special edition ranks entities on the basis of an exclusive survey commissioned and conceptualised by LMD, and conducted by NielsenIQ.
John Keells Holdings (JKH) helms the list – for the 14th consecutive year; and 18 of the 19 years in which the pioneering rankings have been published – as the Most Respected entity in the country with a score of 1,158.
The tussle for second place between MAS Holdings and Hayleys sees the apparel giant grabbing the honours with a tally of 506 points. Hayleys, ranked second in 2022, slips one place this year with 441 points.
Commercial Bank of Ceylon, Dialog Axiata and Unilever Sri Lanka retain fourth (with 371 points), fifth (272) and sixth (253) respectively in the Most Respected pecking order.
The most noteworthy change in the 2023 rankings however, is Hemas Holdings breaking into the top 10 after a period of three years. This year sees the conglomerate moving from 12th position to seventh with 218 points.
Aitken Spence also climbs one step up the Most Respected ladder to No. 8 while LOLC Holdings drops two notches from seventh to ninth compared to the previous year. Brandix Lanka also falls two places from eighth to round up the top 10 in 2023.
The 2023 list of most admired corporates includes five of the largest diversified companies, two leading apparel industry entities, a private sector bank, a multinational consumer goods business and a telecommunications service provider.
JKH leads the way in seven categories – namely financial performance, management profile, honesty, dynamism, corporate culture, CSR and sustainability, and vision. And in terms of national perspective, JKH and MAS both come in second.
MAS is perceptibly at the forefront of quality consciousness, HR and people management, and crisis management, while Dialog stands tall in innovation.
Sri Lanka's Most Respected entities have undoubtedly faced their fair share of struggles; yet, they've persevered and emerged both strong and resilient. Which is why they serve as role models that offer valuable lessons on adaptability, innovation and strategic planning.
– Tamara Rebeira
---