MILLENNIAL MANAGEMENT
Courtesy Corporate Skills
THE GENERATION GAP
Does it affect productivity?
BY Shyam Hettiarachchi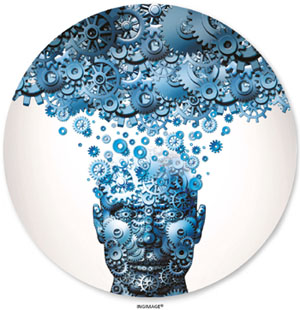 Much is being said about the attitude, commitment and sense of responsibility of millennials in the workforce. In many organisations, senior management is perturbed by their work ethic – they say that millennials have no sense of commitment or loyalty to the organisation for which they work.
Simply getting them to come to work is in itself a trial and they're not always tuned in to what constitutes teamwork.
What's more, the thought of working even an hour more to get a job done is anathema to them. Many millennials are single but their salaries could support an entire family.
Management gripes include statements like 'when I was young, I began at the bottom and worked my way up' or 'I was loyal and responsible, and I learnt from my superiors; millennials are so selfish – they do the minimum and expect the maximum, and this attitude needs to change if we are to develop the country.' These sentiments are expressed by people who manage large groups of young workers or are responsible for policy-making in these areas.
So in reality, who needs an attitudinal change?
Given their strength in numbers and the odds of longevity being in their favour, my money is on the millennials! Let us not forget that these young people – who are the future of our country – were born into a world created for them by previous generations.
The havoc wreaked by the two World Wars was visible and tangible. But today's wars are invisible and their destruction is immeasurable. In essence, the millennials are battling insecurities and obstacles for which they never signed up.
Perhaps they do not like being shoved into predetermined slots. Or maybe they would be more productive if they're shown ways in which to improve themselves, career paths that would uplift them, and avenues where their particular skills and aptitudes could be exploited to enhance their own potential while performing a useful role to uplift the productivity of their country.
In terms of a human resource pool, productivity cannot be measured by the mere completion of a job. Emotional intelligence and its reactions to human conditions in the workplace play a key role.
The mantra 'a highly motivated and satisfied workforce is the key to success' is spouted by practically every marketing guru.
So how does one motivate these recalcitrant millennials?
Let us put ourselves in their shoes. Their youthful ebullience is a tremendous source of energy provided that it is handled properly. For many, this may be their first job so they may need more monitoring than experienced employees.
How does one achieve this?
Certainly not by pulling them up on the job in front of their peers and sometimes even clients. Perhaps this may be viewed as a good way of making an example of one erring employee. In fact, it is unprofessional and has the reverse effect.
But no matter how young and inexperienced an employee may be, he or she deserves the courtesy of having any mistakes discussed in private. Reprimands must be accompanied by their opposites of appreciation and encouragement.
A workday that begins with a word of encouragement helps tremendously in building good relationships. Rewards for punctuality rather than punishment for tardiness and that annual beach party where everyone lets their hair down are sure winners. The promise of upward career mobility is one of the most effective motivational factors for young employees.
In turn, millennials should also adjust to their workplace. Punctuality should be understood and respected. They need to understand the importance of the brand and reputation of the institution for which they work, and not tarnish them at any time. And they should emulate their superiors and learn from them.
And of course, while all this is true, let us not forget that these millennials hold the trump card at the end of the day.