MASTERCARD
Mastercard announces agreement with Fintech Digital to accelerate financial inclusion in Sri Lanka
10th November 2022, Colombo: Mastercard today announced an agreement with Fintech Digital (Pvt) Ltd, a firm that specializes in introducing fintech innovations to the Sri Lankan banking and finance industry. As part of this agreement, Mastercard and Fintech Digital will work towards accelerating financial inclusion in Sri Lanka by improving financial literacy and building greater awareness around digital payments.
Fintech Digital will leverage its AnybanQ.lk platform to promote tools and solutions for digital onboarding of customers and merchants to formal banking channels, leading towards increased financial inclusion. It is expected that the general public will enjoy greater convenience when choosing the right financial product for them. AnybanQ.lk enables customers to research about and subscribe to products and services offered by banks in Sri Lanka.
Hithesh Fernando, CEO and founder of Fintech Digital said, "With free access to AnybanQ.lk, users will directly benefit from an easier decision-making process when choosing which banking and financial solutions they would like to utilise, based on their needs. We are also making efforts to engage with regulators, partner banks and key stakeholders to address Sri Lanka's current foreign reserve challenge via this digital platform."
Ashan Jayasinghe, Co-Founder of Fintech Digital said, "AnybanQ.lk is a platform that has been developed with the motives of integrating future open banking and metaverse technology adaptabilities. In addition to this, it will support environment, social and governance (ESG) paperless onboarding with many more integrable connections to make banking and finance more convenient to its users/customers. With the support of Mastercard, we believe that we could enter the global space where a positive impact can be made to the communities."
Sandun Hapugoda, Country Manager, Sri Lanka and Maldives, Mastercard, said, "Mastercard strives to drive financial inclusion by creating and supporting robust programs that improve digital skills and financial literacy across different segments of the population. Here in Sri Lanka, Mastercard is delighted to partner with Fintech Digital to bring more people into the digital economy, while also supporting the firm in its efforts to expand internationally."
Mastercard and Fintech Digital (Pvt) will work together to provide the public with simple, secure, meaningful access and education to help people better understand digital banking related products and services.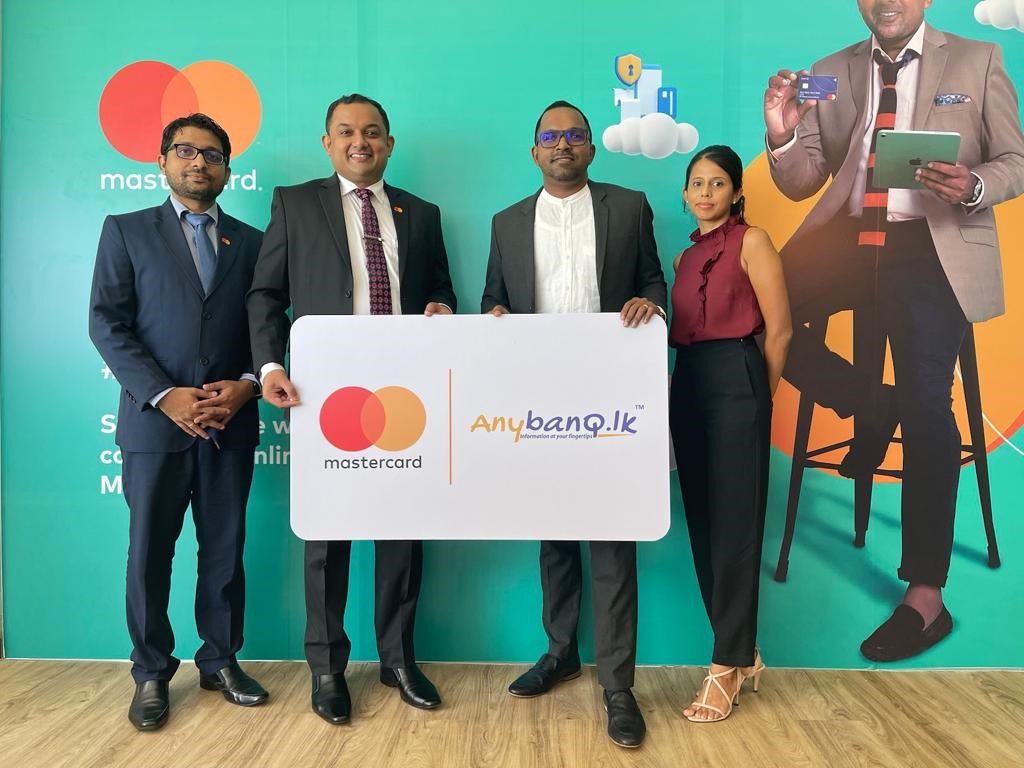 Hithesh Fernando – Founder | CEO, Fintech Digital (Pvt) Ltd together with Sandun Hapugoda – Country Manager, Sri Lanka and Maldives, Mastercard, following the signing of the agreement. Also in the picture (l-r) Shashi Madanayaka – Manager, Account Management, Mastercard and Petula Wijesinghe – Director Strategic Partnerships, Fintech Digital (Pvt) Ltd