MARQUE JEWELLER
Thaha Cassim
Colombo Jewellery Stores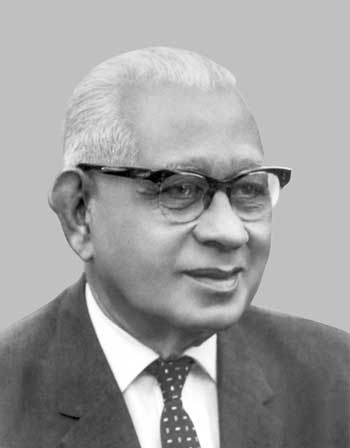 Behind every successful brand is a man or woman with a dream – one who is willing to put in the hard yards and go the extra mile. Thaha Cassim came 72 miles – from his home in the Galle Fort to the Fort in Colombo – in pursuit of his dream. And he was only 23.
His particular dream was as fantastic as a tale from the Arabian Nights: a young man would seek his fortune selling fabulous jewels to the rich and famous – he would make something so beautiful that it would bring him fame as the most sought after jeweller in the land.
And so he set to work. On 6 February 1922, he launched Colombo Jewellery Stores (CJS). The relocation of his store from Queens Street to 57 Bristol Building on York Street in the Fort set off a chain of events that would become an influential part of the brand's legacy:  Cassim had introduced a trademark retail experience to shopping for jewellery.
Building on this innovative concept, in 1944 he expanded the brand's presence to stores within Sri Lanka's star class hotel circuit. And he opened his first such outlet at the prestigious and culturally significant Mount Lavinia Hotel. At the conclusion of World War II, Cassim opened his second store at another nationally iconic property, the Galle Face Hotel.
And in 1949, Cassim showed off an extremely rare 12-ray star ruby weighing 25 carats at the American Museum of Natural History. This was lauded as the rarest star ruby in the world at the time, dazzling in its intense deep red and the 12 perfect rays extending from the centre.
In this way, he established the elite qualities of his brand and would springboard CJS to a coveted designer marque. When his son joined him at the helm in 1954, the venture was well placed to usher in a new era – finessing the jewels with a touch of modernism whilst retaining the grandeur and glamour of the vintage vibe.
All great journeys do, at some point, come to an end; and in 1976, Thaha Cassim – the connoisseur of fine jewels – was laid to rest. His legacy on the other hand, endures. Today, the flagship store at Alfred House Gardens continues to beguile and bewitch – and entice – as ever Colombo Jewellery Stores did when it first opened its doors in 1922.
Thaha Cassim: the perpetual grace of his glittering dream