MARKETING PROFESSION
Shiraz Lye and 
Yasas Gunaratne
SHORT TAKES
Compiled by Savithri Rodrigo
Q: What does technology mean for marketing as a career option? 
Shiraz Lye (SL): The essence of marketing has not changed but we now have multiple modes and tools to reach out first and fast. Therefore, technology could mean a simple email or digital banner, or the more sophisticated interactive webinar or chatbot. But marketing tools are not limited to technology, which in a marketing career is the same as inany other industry. 
Yasas Gunaratne (YG): Technology is a necessity for any marketer's career growth especially amid technological ubiquity, which offers diverse insights to a marketer. Today, data processed into knowledge is essential for informed decision making and therefore, it cannot be ignored by modern marketers.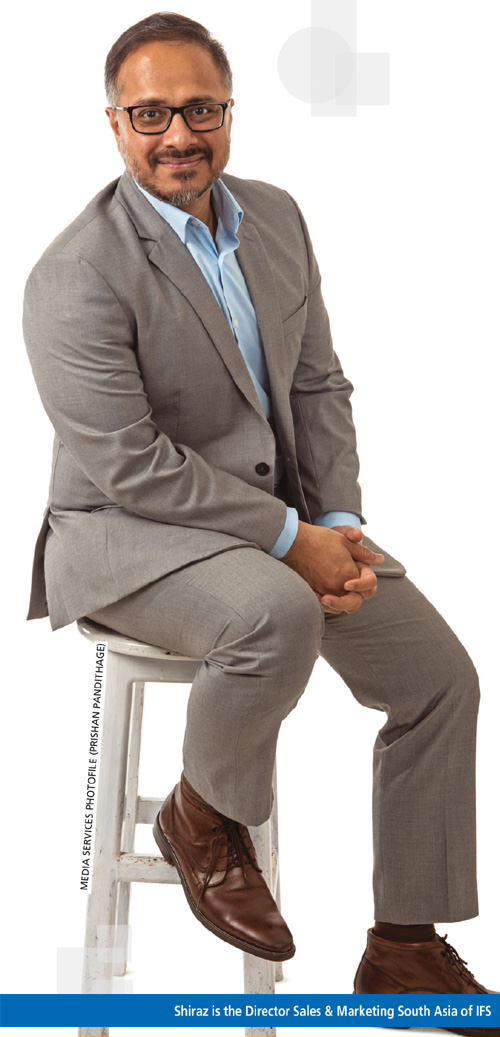 Q: Are 'digital natives' a fundamentally new breed of marketers? 
SL   Digital natives have gained early exposure to technology – and this makes the technology native to them. They're not a new breed only in marketing; they are in finance, engineering, production and even farming. However, the term may disappear as the entire population is moving towards becoming digital natives. 
YG   No, they are the new consumer and will define the market. If we as marketers don't understand them, we'll not be able to cater to their demands. Involving them in the marketing team helps understand the psychology of the new consumer.
Q: Would you agree that being marketing savvy is a route to becoming a CEO? 
SL   It is one of many routes but this depends on the individual. Marketing offers practical exposure. Using that knowledge for decision making with an understanding of stakeholder expectations provides an edge for a marketer to steer an organisation to success. 
YG   As an individual, you learn to understand customers and their expectations. However, marketers are yet to be offered the board positions they deserve especially in Sri Lanka – this is primarily due to the perception that they're poor with numbers.
Q: What does job hopping among young marketers mean for the profession? 
SL   Job hopping doesn't help anyone and employee tenure is becoming shorter across the world. In marketing, this has prompted the outsourcing of marketing activities, generating a new breed of startups. However, even in a startup, young individuals must put in some years to become successful marketers. 
YG   This is a phenomenon that's common to most professions today. Youngsters are highly ambitious, and seek the best experience and exposure. Senior management fails to understand this behaviour as the perception is that youth lack loyalty. The real question should be: "How do we give them the opportunity and get the best from them?"
Q: Should senior marketers open their minds to their juniors' less jaded views? 
SL   Amid changing times, market conditions and consumer behaviour, the views of the younger generation must be heeded. Also, closed-door policies limit views on innovation. Some crazy ideas of less experienced juniors have led to global brands, products and campaigns. 
YG   It's difficult to understand gen Y and Z if you're from another era, as their value systems and beliefs differ. Senior marketers who want to succeed must open up and understand the mentality of the younger generation. Hear them out and your experience will guide you.
Q: How much power do marketers wield in influencing organisa­tions? 
SL   Marketers deliver insights from the market, analyse implications, build strategies to attain desired outcomes and communicate these to internal stakeholders. Marketing has a major influence over organisational direction, which must be used with great diligence. 
YG   Depending on the corporate culture, sometimes operations and finance dominate organisations – and there is less respect for marketers. But marketers must make themselves heard, and influence organisational direction based on customer and market sentiments. Lobby hard to make everyone understand the importance of marketing – and success will be proven by results.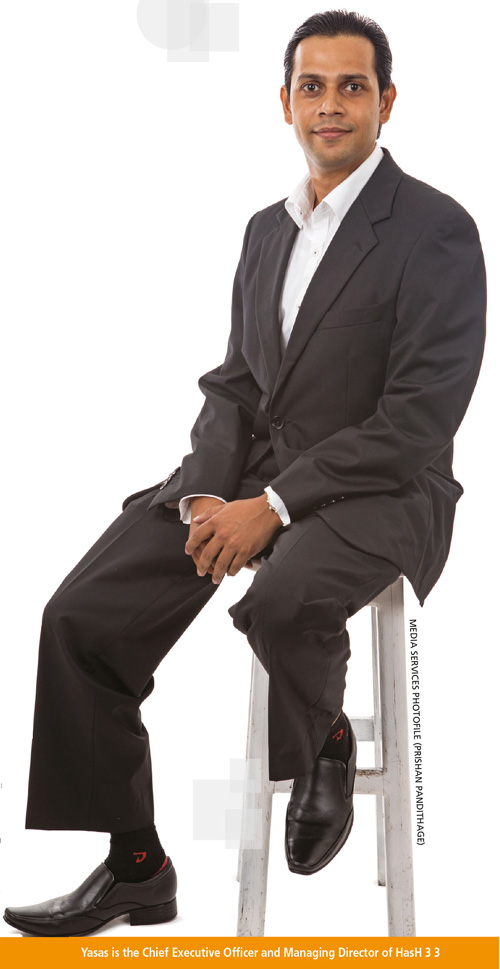 Q: How important is brand intelligence in the age of social media? 
SL   Social media has turned the world into one market. Volume with variety and a high velocity of information to consumers across the world have made every user a brand ambassador. Consumer trends, competition and market factors must be monitored and responded to quickly, in the context of opportunities and negativities. 
YG Every form of intelligence is important due to social media; and therefore, brand intelligence is a must-have. Be aware of customer sentiments as even a single dissatisfied consumer can transform a brand and create negative opinions, tarnishing reputation and goodwill. 
Q: Why must brands innovate to survive? 
SL   If you don't innovate, the competition will forge ahead of you. Customers want change and innovation. Globally, companies are constantly offering upgraded products and services while spending millions on R&D. 
YG   Consumers are tired of old products and services so if you don't innovate, you'll not survive. So essentially, it isn't the brand that has to innovate but the product or service, which in turn will build a new perception of the brand.
Q: How does marketing link with the sustainability agenda? 
SL   Marketing strategies should consider sustainability and the impact on a brand. The results can be long or short-term but due diligence is required to gauge the long-term impact. There are examples of disastrous campaigns that have resulted in a loss of market share and even closure of business. 
YG   Sustainability should not be an agenda; it has to be a necessity across an organisation. Many believe that it is a marketing function but true sustainability efforts are made not to portray how large and good a brand or organisation is; rather, it is because a positive contribution to society and the environment is a belief.
Q: And how do you envision the future of marketing? 
SL   Marketers would have expertise in multiple functions or disciplines especially in technology with top marketers emerging from diverse backgrounds including engineering, finance and IT. They would be hybrid digital natives, securing senior positions even before they're 25. A successful marketer would be active and represent all generations from baby boomers to generation Z, personalising smart strategies to capture attention, and kidnap mind and brand share. 
YG   Exciting! Marketers will need to be knowledgeable about ICT, operations, finance and human resources – and they will certainly be top picks for the position of CEO.
Shiraz is the Director Sales & Marketing South Asia of IFS

Yasas is the Chief Executive Officer and Managing Director of HasH 3 3