MARKET UPDATE
Most Asia markets up after Wall Street record, China growth stable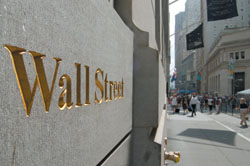 Hong Kong, China | AFP | Monday 7/17/2017 – Most Asian markets rose Monday following another record close on Wall Street while Shanghai stocks pared steep early losses thanks to stronger-than-expected growth figures.
The world's No. 2 economy expanded an annualised 6.9 percent in April-June, beating forecasts in an AFP survey and indicating it is stabilising after a years-long slowdown.
However, while the reading was the same as the previous three months, officials warned of "uncertain factors abroad and long-term structural contradictions" at home.
China is trying to shift from an economy reliant on state investment to one powered by consumer spending. Its leaders are also attempting to clamp down on bad debt, which analysts fear could spark a financial crisis if not dealt with.
Rob Subbaraman, chief economist for Asia ex-Japan at Nomura Holdings in Singapore, told Bloomberg News that while fiscal stimulus remains an important driver of growth, "it's also encouraging to see more signs of rebalancing with the pickup in retail sales growth."
But Shanghai stocks fell 1.4 percent after a top-level government policy-setting conference at the weekend promised an extended crackdown on risks in the financial system.
The country's second exchange in Shenzhen dived 4.3 percent while the ChiNext gauge, a Nasdaq-style index in Shenzhen, plunged 5.1 percent to a near 30-month low.
Since April, China has launched an aggressive crackdown on risky lending as warnings mounted over a looming debt crisis due to runaway credit.
The IMF warned in April that potential contagion from debt defaults could "imperil global financial stability."
CITIC Securities analyst Zhang Qun said the signal from the weekend conference "hurt" market sentiment.
Most other regional investors built on last week's solid gains, tracking fresh highs for the Dow and S&P 500 prompted by below-par US inflation and retail sales data.
The US readings missed forecasts and fuelled speculation that the Federal Reserve's plans to raise interest rates this year could be put on the back burner. This sent equities higher since borrowing costs look likely to remain low.
Hong Kong ended up 0.3 percent and Seoul closed 0.4 percent higher.
Singapore was 0.1 percent higher while Wellington, Taipei and Manila all saw healthy rises. But Sydney ended 0.2 percent down. Tokyo was closed for a public holiday.
Lower expectations of a rise in US interest rates rattled the dollar on Friday. While the unit was stronger, it struggled to claw back its big losses against the pound, euro and yen.
The greenback was already under pressure after Fed boss Janet Yellen gave a more dovish outlook for future rises in interest rates, pointing to the bank's struggle to fire up inflation.
"Persistently low inflation and soft retail sales in the US are raising legitimate concerns about whether the likely resting point for the Fed Fund Rate might be well below the three percent" that is forecast for the end of 2019, said Ric Spooner, chief market analyst at CMC Markets.
In early European trade, London and Frankfurt each rose 0.2 percent while Paris was flat.