MARKET UPDATE
Asian markets extend gains at start of the week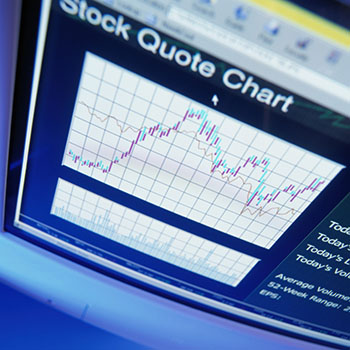 Hong Kong, China | AFP | Monday 6/19/2017 – Asian markets on Monday built on last week's gains following another record on Wall Street, while the euro edged up on news that French President Emmanuel Macron's party had secured a healthy majority in National Assembly elections.
The Dow in New York closed at a fresh all-time high thanks to a bounce in energy stocks, providing a positive lead for Asia with a weaker yen helping Tokyo rally.
The dollar climbed above 111 yen Monday after Japan posted a surprise trade deficit for May. The Nikkei ended the morning session 0.6 percent higher.
Hong Kong added 0.9 percent and Shanghai was up 0.3 percent, while Seoul gained 0.6 percent and Sydney 0.5 percent. Wellington, Taipei and Manila were also well up.
With few drivers for business this week, eyes will be on the start of talks between Britain and the European Union on its extraction from the economic bloc.
The negotiations come after the ruling Conservative party lost its parliamentary majority in elections this month, weakening the government's hand.
"How these negotiations evolve will likely hold the near term fate for the Pound," said Stephen Innes, a senior trader at OANDA.
The pound, which tumbled in response to the election result, continues to struggle around two-month lows against the dollar.
The euro edged up to sit about US$ 1.12 after Macron's year-old Republique en Marche (Republic on the Move, REM) and its allies won 351 seats in the 577-seat National Assembly, giving the president a strong mandate to enact business-friendly reforms.
However, the currency's gains were tempered by the fact the party did not secure the forecast landslide.
On oil markets, prices dipped on lingering glut concerns as US companies' rising production offsets big output cuts agreed by OPEC and Russia.
The Baker Hughes rig count showed another rise last week, Greg McKenna, chief market strategist at AxiTrader, said in a note.
"That's 22 weeks in a row that oil rigs have been added, a record run," he said although he pointed out that the rate of new additions was easing.
"Even just a casual observance of the energy news would show that the conversation is turning a little from OPEC and its production cut deal efficacy to US production and its sustainability – or growth – at these levels," he added.