MAG CITY
MAG City expand their services to Ratmalana
Mag City, Sri Lanka's premier automobile maintenance chain with the ability to service over 300 vehicles at any given moment has now opened a state-of-the-art facility in Ratmalana, adding to an already well-established network of service points across the island.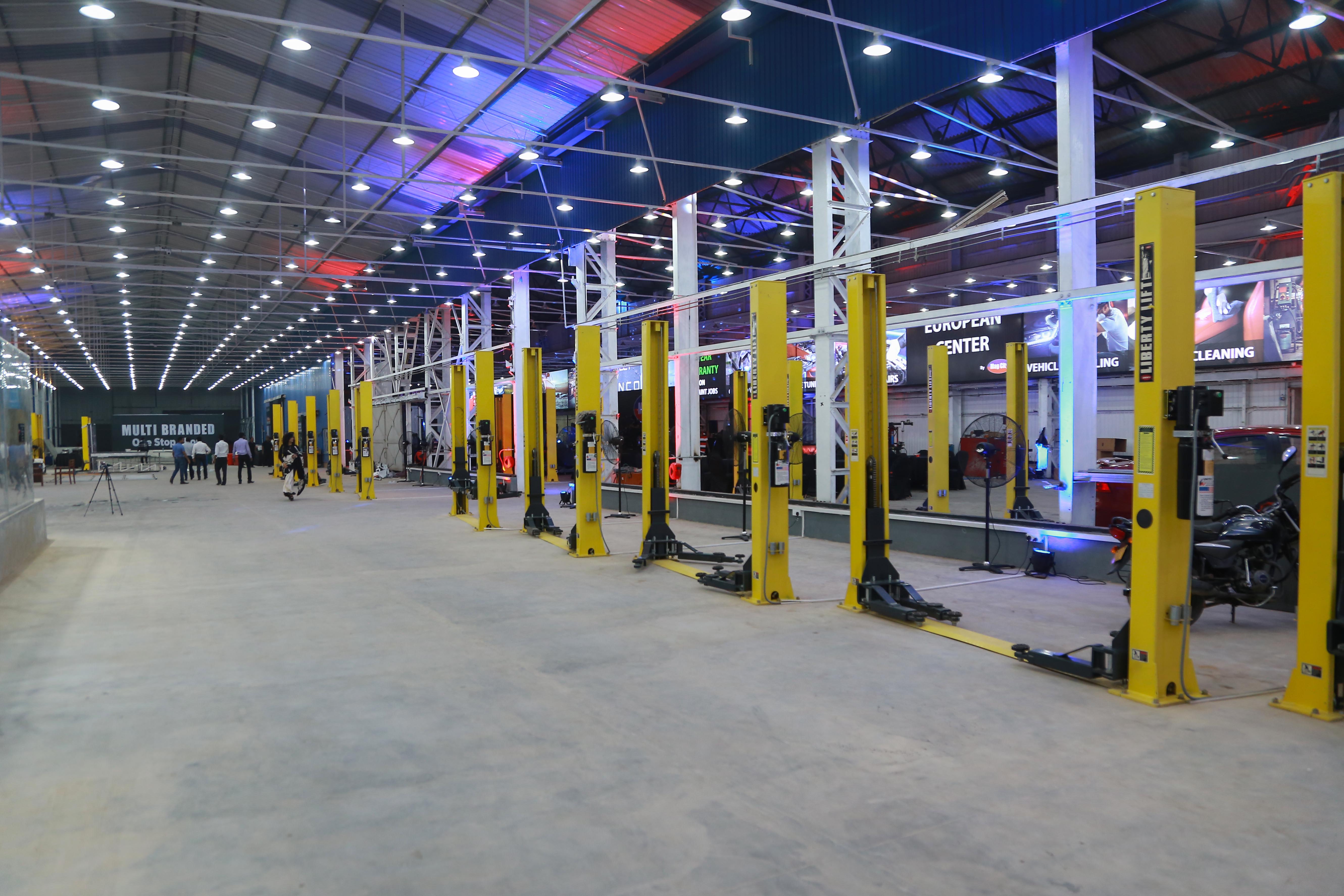 Established 15 years ago by Deshamanya M.A Gunathilake (founder chairman of The Kandy Tyre House and Mag City (Pvt) Ltd), Mag City now serves as a benchmark in the automotive service industry. Currently headed by the present chairman Mr. P.B. Gunathilake, Mag City delivers industry leading services to their customers through the use of latest technology in the field of auto maintenance led to their current position as an epitome in the minds of the customer.
This new branch is a part of Mag City's expansion strategy which will ensure that customers living in the suburbs of Colombo will have easier access to their renowned services. Offering incentives such as an air condition customer lounge featuring complimentary refreshments, customers can observe as professionally qualified technicians install only genuine parts in all their vehicles, aiming to ensure consistent customer satisfaction.
The new outlet at Ratmalana will continue to offer the same services that are available throughout Mag City's network; running repairs, vehicle services, painting, collision repairs, tune ups, and detailing among others – further strengthening their position of being the pioneer one-stop-shop for all automotive related services. Additionally, they have also incorporated a new product by Ngenco (Next Generation Coatings) that will be exclusively available only at this new outlet.
The Vehicle Paint Protection Coating by Ngenco is a spray-on exterior paintwork protection coating, which ensures the safety of your vehicle against minor scratches. This self-healing coating comes with many colour options suited to accommodate the customer's preference whether you want a 'Ferrari Red' or a 'Rolls Royce Purple'.
Another salient characteristic of Mag City's pursuit in customer convenience is that customers do not have to be present on site with their vehicle. A Representative will pick up the customer's vehicle from a specified location and drop it off once the job is complete. The customer will be made aware of the progress of the job; they will receive live photo updates of the job in progress directly to their mobile phone at no extra charge.
Mag City is also scheduled to launch a special mobile app where you can track the location of your vehicle and the progress of work done to it. This, together with their one day service for minor accident repairs means that caring for a valuable investment such as a vehicle, will no longer be seen as a burden.
As Mag City celebrates the opening of this new branch, it is clear that carrying forward their philosophy of customer satisfaction and convenience is paramount in their strategy for the years to come. A vast number of loyal customers is a testament to this and new potential customers are encouraged to put their vehicle in the hands of these professionals in order to experience the Mag City difference.