MADE IN SRI LANKA
The new wave of global SRI LANKAN BRANDS
Ruchi Gunewardene examines drivers of global brands and the influence of soft power over the last decade
A nation's economic prosperity and sustainability is often associated with the ownership of powerful brands. Many of the world's most valuable brands are owned by companies headquartered in the US – Amazon, Apple, Google, Microsoft, Coca-Cola and Disney are only a fraction of the brands that impact our daily lives.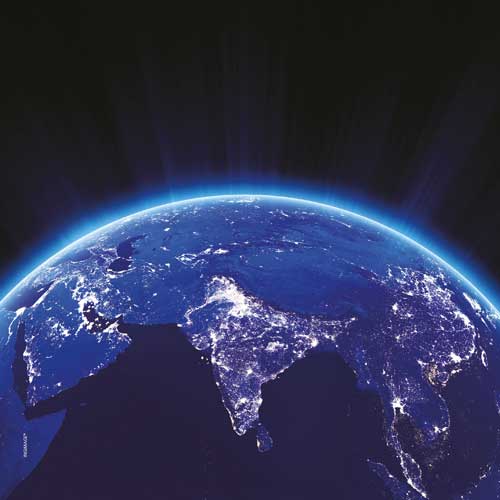 With China rapidly catching up on being the world's largest economy, we have seen the emergence of many Chinese brands too – e.g. Huawei, Haier, Lenovo, Vivo, Oppo, Alibaba and WeChat to name a few.
Exports are vital for economic prosperity and brands can provide an even greater opportunity for value addition by going directly to end users. In doing so, enterprising entrepreneurs have leveraged Sri Lanka's indigenous advantages to differentiate their products and services.
In a world where customers are craving authenticity, Sri Lankan brands have many levers to use by virtue of the country's island status, biodiversity, natural climatic conditions, heritage, design, style, value system and culture, all of which have global relevance and appeal.
This 'country of origin' approach has helped a newly emerged set of globally focussed brands build credibility and authenticity, thereby differentiating them from the numerous options available to consumers.
For the first time, there are a handful of brands with truly Sri Lankan values embedded, which have succeeded in international markets. Although miniscule in impact at this early stage, they're showing the way forward.
LUXURY WELLNESS The essence of the Spa Ceylon brand is providing luxury Ayurveda. In so doing, it emphasises not only the products and variants that are carefully chosen but the presentation as well. Sri Lankan centric meticulous designs adorn all products with colourful packaging in beautifully merchandised stores and are sold at premium prices.
The Spa Ceylon brand captures the romance of old Ceylon, presented in a contemporary context for the discerning global consumer. Luxury personal care Ayurveda is the space it operates in and has carved out exclusively for itself.
Moreover, the brand has gained a global presence with more than 70 branded stores and spas located in Ginza (in Tokyo), Melbourne, Singapore, Mumbai, and Seoul and Ulsan (in South Korea), among many other locations in Asia and Europe.
TEA EXPERIENCE The t-Lounge brand is a relatively new concept from Dilmah – the pioneer exporter of branded Ceylon Tea – and offers a comprehensive and authentic experience that is particularly relevant to the global millennial generation leading the renaissance of tea.
As a tea grower, Dilmah is able to deliver the promise of providing the finest teas in the world while maintaining its integrity and ethical values, through its control across the value chain and the related initiatives built around the brand.
These include tea education through the Dilmah School of Tea, tea tasting through the Leaf and Artisan Society for members and even a touch of 'theatre' through its engagement with Tomek Malek's flair bartending appearances.
t-Lounge by Dilmah has a presence in Dubai, Kuwait, China, Indonesia and the Philippines among other locations.
FOOD ENTHUSIASTS The Ministry of Crab embodies all the quirkiness of a Sri Lankan brand, which makes it highly unique. Revolving around Sri Lankan crabs, the brand essence is written and detailed in the 'constitution' set out in the menu, making for interesting reading for diners.
Eating with forks and knives is considered to be an option here with encouragement of the traditional Sri Lankan custom of eating with fingers instead.
It even has self-nominated ministers including its founder Dharshan Munidasa, and the renowned Sri Lankan cricketing duo cum investors Mahela Jayawardene and Kumar Sangakkara.
It has restaurants in the Maldives, Shanghai, Mumbai, Bangkok and Manila, which are adorned by the signature table decor of the familiar Heliconia flowers. This eclectic mix serves a superb Sri Lankan experience to global food enthusiasts.
NICHE SEGMENTS Lion Brewery Ceylon has aggressively stepped up its export business in the past 10 years resulting in substantial volume gains. Lion beer reaches 27 countries across five continents and is positioned as the market leader in the Maldives.
In New York, it continues to promote the Lion Stout brand, which is listed in several high profile bars and restaurants. In some instances, Lion Stout is the only non-US beer listed in the outlets.
The brand caters to the newly emerged craft beer segment where customers seek a distinctive taste. A traditional old British stout formulation modified decades ago to meet the sweeter Sri Lankan palate provides a unique taste experience sought by these high end customers.
ISLAND OF INGENUITY The Island of Ingenuity concept was recently crafted to create an overriding brand to integrate the many different parts of the IT and business processing industry where highly skilled Sri Lankan knowledge is used to solve complex problems.
Many successful companies have been built on this intellectual knowledge base. The famous examples being MillenniumIT (rebranded as LSEG, following its acquisition by the London Stock Exchange Group), Cake Labs (rebranded as Sysco LABS, following the buy out by Sysco – a US-based food delivery service), Amba Research (now Acuity Knowledge Partners, following another global acquisition) being a few worthy of mention.
By combining the capacity of working on smaller innovative solutions to solve complex problems with specialist services, the Island of Ingenuity was born – it differentiated from the cost-effective mass solutions offered by neighbouring India while also providing an excellent working environment and friendly outlook that only an island can offer.
METICULOUS BRANDING Colombo No. 7 Gin by Rockland Distilleries is a meticulously designed brand like a detailed Sri Lankan work of art. The formulation is based on an 80-year-old recipe that was created when trade channels were blocked during World War II. At the time, Sri Lankan grown cinnamon, ginger and curry leaf harvested from the cinnamon gardens in Colombo were added to the core ingredients to create Colombo No. 7 Gin, which is now on offer in restaurants and pubs in London.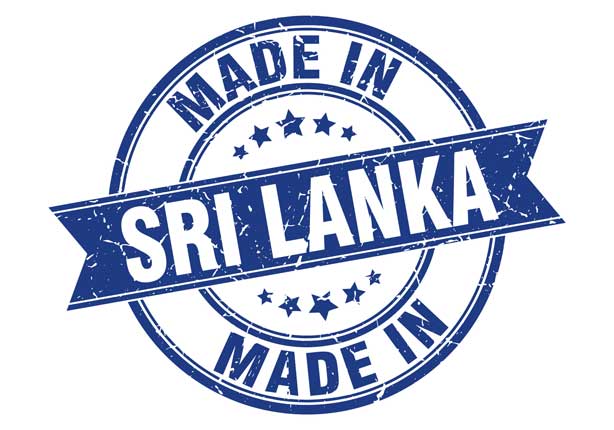 BUILDING MOMENTUM In the post-pandemic world, we find ourselves in an economic environment where exports are a high priority. These are great examples of how successful world-class brands can be created by leveraging attributes that are uniquely resident in a nation. More importantly, they showcase the ready acceptance the world has for Sri Lankan brand offerings.
Brand Finance uses the term 'soft power' for a nation brand to define its ability to influence the preferences and behaviours of various stakeholders in the international arena through attraction or by persuasion. By using the various available assets that are unique to our nation, these internationally focussed companies have created brands that have been wholeheartedly embraced.
As momentum builds and more Sri Lankan brands adopt this approach to go international, the collective experiences they provide the world at large is what will influence how Sri Lanka as a nation brand will be perceived… and can in turn use its growing soft power for further economic benefits across more sectors.