MACKSONS TOWER
Reaching new heights of corporate excellence
Q: Could you explain the thinking behind the development of Macksons Tower?
A: Macksons Tower is a Board of Investment of Sri Lanka (BOI) approved project that's owned and developed by Macksons Developers, which is a subsidiary of Macksons Holdings – a homegrown consumer, industrial and heritage brand.
The thought pr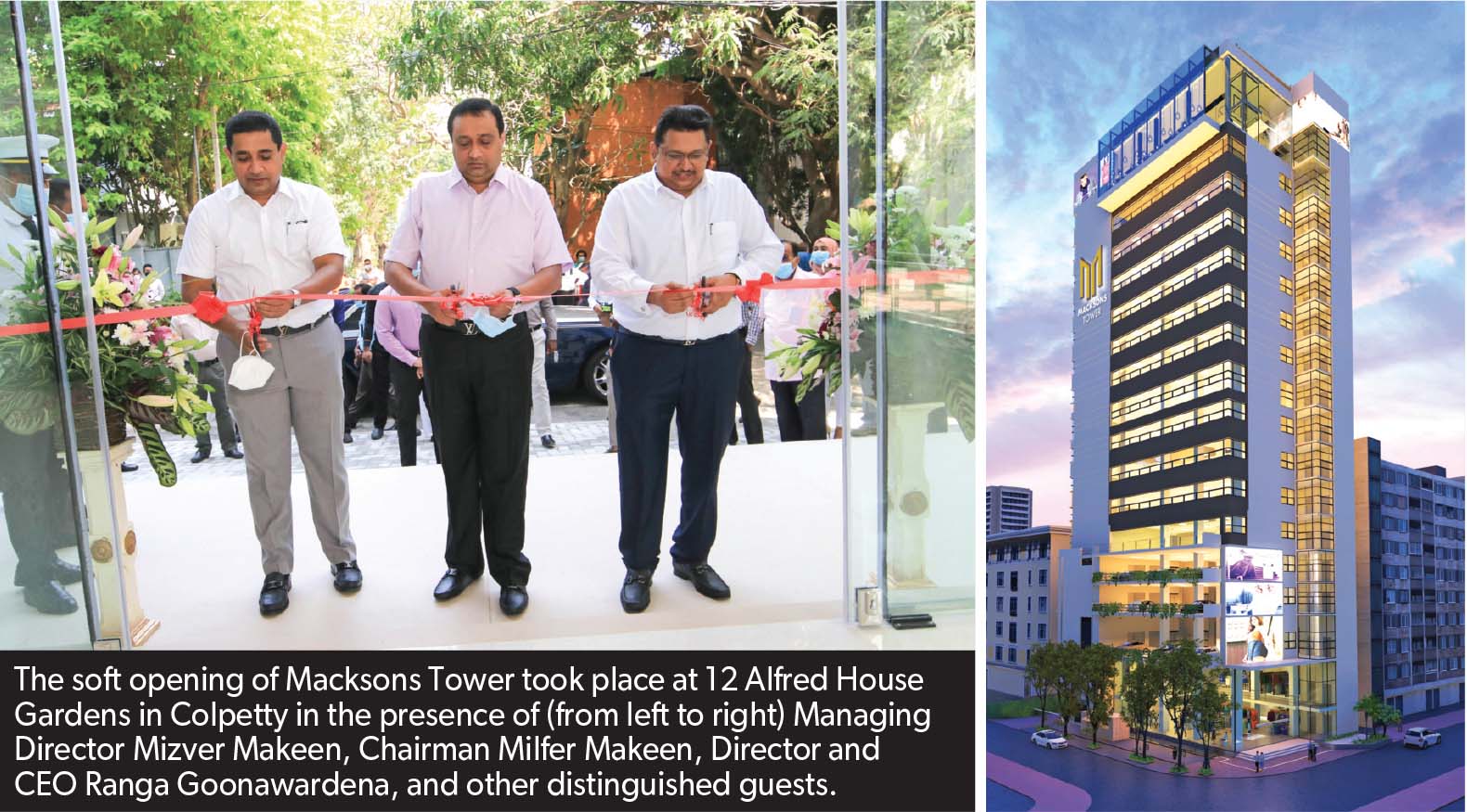 ocess that led to Macksons Tower's development was creating a vertical business community that stands out for its location, and breadth of facilities and amenities. It was designed to provide a truly unique commercial offering at affordable rates.
Essentially, the tower is an integrated development that houses an office complex and showrooms, as well as an alfresco style rooftop restaurant.
Q: What features and attributes differentiate the complex from its competitors, in your opinion?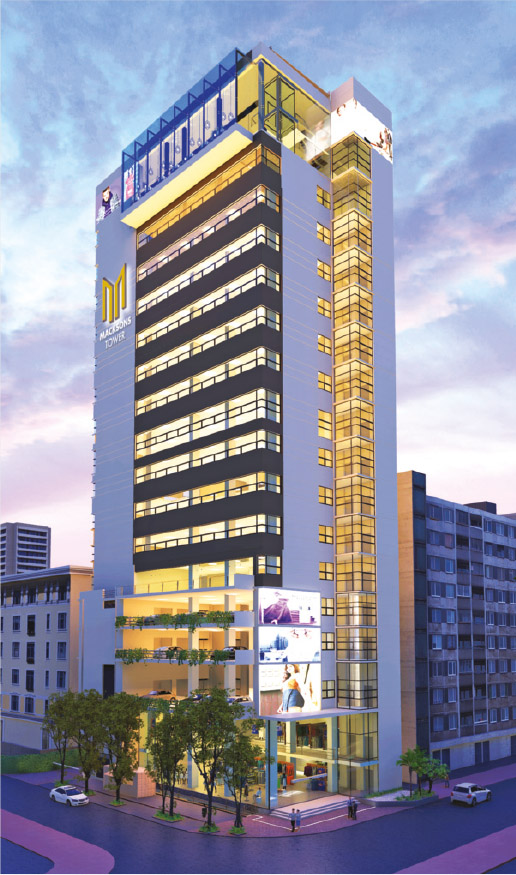 A: From its enviable Alfred House Gardens address in Colpetty, Macksons Tower is directly connected to both Galle Road and R. A. De Mel Mawatha, and offers easy access to public transport terminals.
The office tower houses approximately 100,000 sq ft of space across 19 levels and is designed to host two showrooms with more than 8,000 sq ft available. This makes it perfect for high end fashion brands, gem and jewellery stores or even showrooms for luxury vehicle brands.
In addition to this, there are 12 Grade A office floors as well as a rooftop restaurant that offers occupants a luxurious dining experience.
Each level of the tower can be customised to suit the specific requirements of individual tenants, ensuring that brands and companies occupying the building have their own unique office spaces.
Most importantly – with Macksons Tower's seamless blend of design and functionality – high quality interiors merge with state-of-the-art infrastructure, to provide a stimulating and aesthetically pleasing work environment.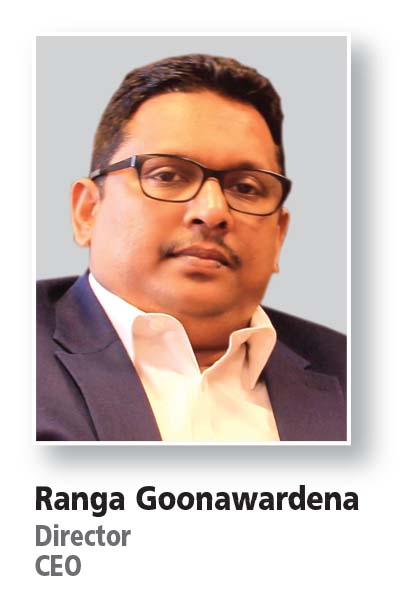 Q: And what professional services will be available to tenants of Macksons Tower?
A: Among a suite of other facilities and amenities that are available, tenants stand to benefit from three high-speed passenger lifts, two service lifts, high-speed data connectivity with the help of fibreoptics, powerful standby generators, an intelligent fire protection system and 24-hour surveillance.
In terms of air conditioning, all floors are equipped with the best variable refrigerant volume (VRV) systems that minimise energy consumption to deliver optimal savings.
Tenants will also be provided with special access control cards – this will determine which floors can be accessed on the basis of their credentials.
The tower also boasts a sophisticated car park system that enables tenants to know where slots are available and on which floors, minimising the time it will take to reach their floors once they enter the building.
Q: Could you elaborate on the payment schemes on offer to the tower's tenants?
A: At Macksons Tower, we believe in creating win-win deals for both our organisation and tenants, which is achieved by offering flexible terms and conditions. And if they are looking to sign long-term contracts, we can even consider grace periods when it comes to their ability to pay.
Furthermore, we introduced a step-up leasing programme, which provides tenants with the flexibility to rent office spaces at low rental fees initially, which will be reviewed each year and increased accordingly.
– Compiled by Ashwini Vethakan
INTERVIEWEE DETAILS
Ranga Goonawardena
Director
CEO
CONTACT DETAILS
Telephone : 0704 007722
Email : info@macksonstower.lk
Website : www.macksonstower.lk