LOLC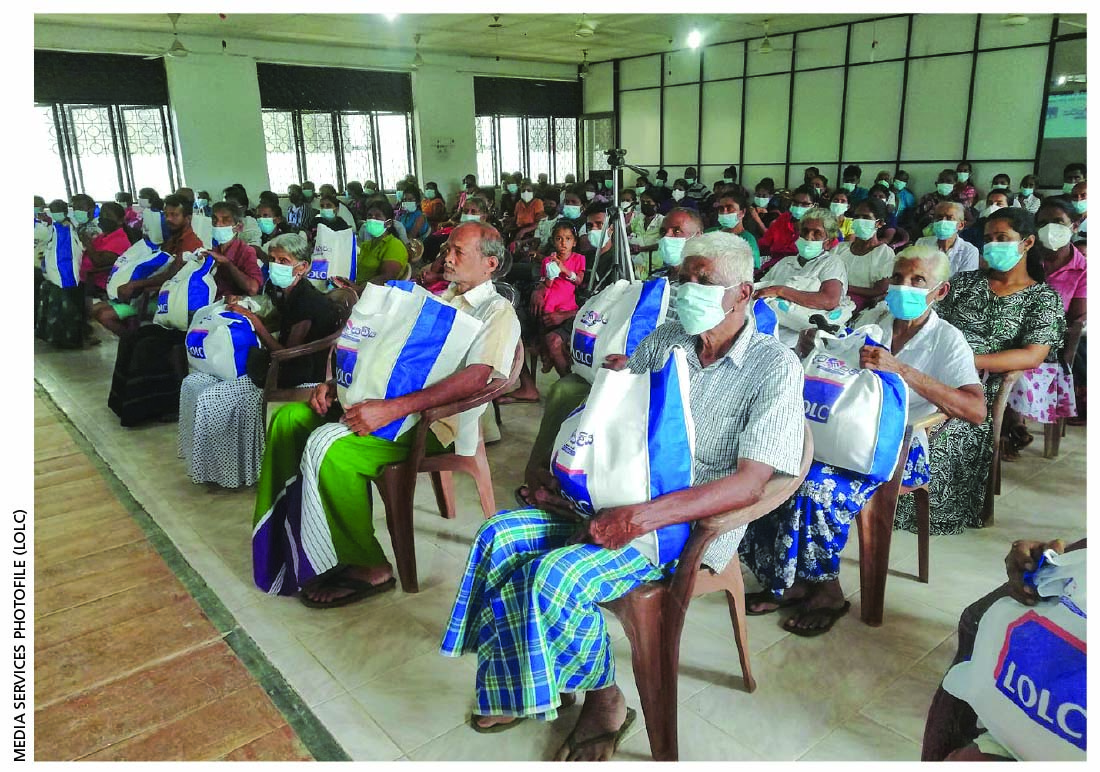 Q: What was the thought process behind the LOLC Divi Saviya initiative?
A: The Divi Saviya initiative was conceived as a humanitarian project to support underprivileged families who are facing challenges stemming from the economic crisis. Yet, we soon realised that there was a greater need around the island since countless families were drowning in financial hardship and unable to fulfil even their most basic needs.
Many Sri Lankans especially the majority at the bottom of the income pyramid were severely impacted; they'd lost their livelihoods and many were struggling to survive.
As an organisation that has always prioritised and uplifted the micro, small and medium-size enterprise (MSME) sector, LOLC wanted to give back to society by helping the deprived communities that have lost everything. And that was how the Divi Saviya initiative was born.
Sri Lanka is a country known for its smiling people but since of late, their smiles have been wiped away. LOLC is determined to put those smiles back on the faces of Sri Lankans and make them happy again.
Q: Can you share an overview of the Divi Saviya initiative with us?
A: The Divi Saviya initiative, which commenced in early May 2022, is focussed on distributing food rations to deprived households in all 25 districts of the country.
LOLC worked with News First and its employees who are committed to the upliftment of underprivileged groups, as well as the Divisional Secretariats and the grama niladhari units, to ensure clarity and transparency in the distribution of food supplies to households.
Working with News First helped establish clarity and transparency of the distribution process, while working with government authorities ensured that the programme was curated to help those below the poverty line and facing the brunt of the economic crisis.
Each identified household was provided with a food pack comprising 10 kilogrammes of dry rations including rice, flour, dhal, sugar, noodles, tea, salt, soya meat, spices etc.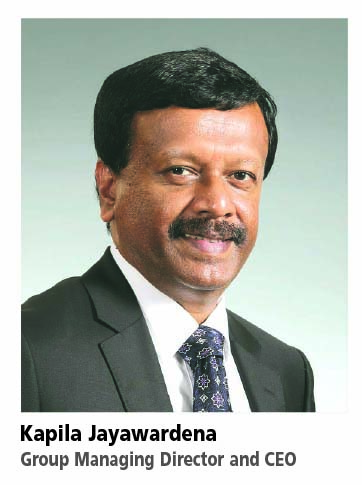 Q: What has been the outreach of the Divi Saviya initiative so far?
A: The project was designed to be operationalised in four phases reaching deprived communities in urban, suburban and rural areas, as well as vulnerable groups such as elders' homes, children's facilities and the visually impaired.
We distributed food packs to vulnerable households in all the districts irrespective of age and religion, and the total value of the food amounted to Rs. 600 million.
LOLC will continue to support vulnerable families in the foreseeable future too in partnership with News First and the Divisional Secretariats. We want to support Sri Lanka's most vulnerable families to survive the dark times we're facing as a nation.
Q: How have your employees contributed to the Divi Saviya initiative?
A: While News First and the Divisional Secretariats identified the most vulnerable households and communities, and managed the distribution component of the project, LOLC undertook the procurement of food items from some of the country's largest wholesalers, and ensured timely transport of food packs to the distribution centres.
It was very encouraging to see our employees from across the group come together as they were driven by a fervent passion to serve their fellow Sri Lankans who are in need.
The LOLC propaganda team shifted its focus from marketing campaigns and dedicated its effort and time to ensuring that the logistical component of Divi Saviya went smoothly and efficiently.
Other employees across the group from over 300 offices and branches islandwide, were actively involved in the distribution of food packs at the distribution points. The inner drive of LOLC employees to make customers and stakeholders happy was translated into compassion towards needy households, and it is their support that has made Divi Saviya a resounding success.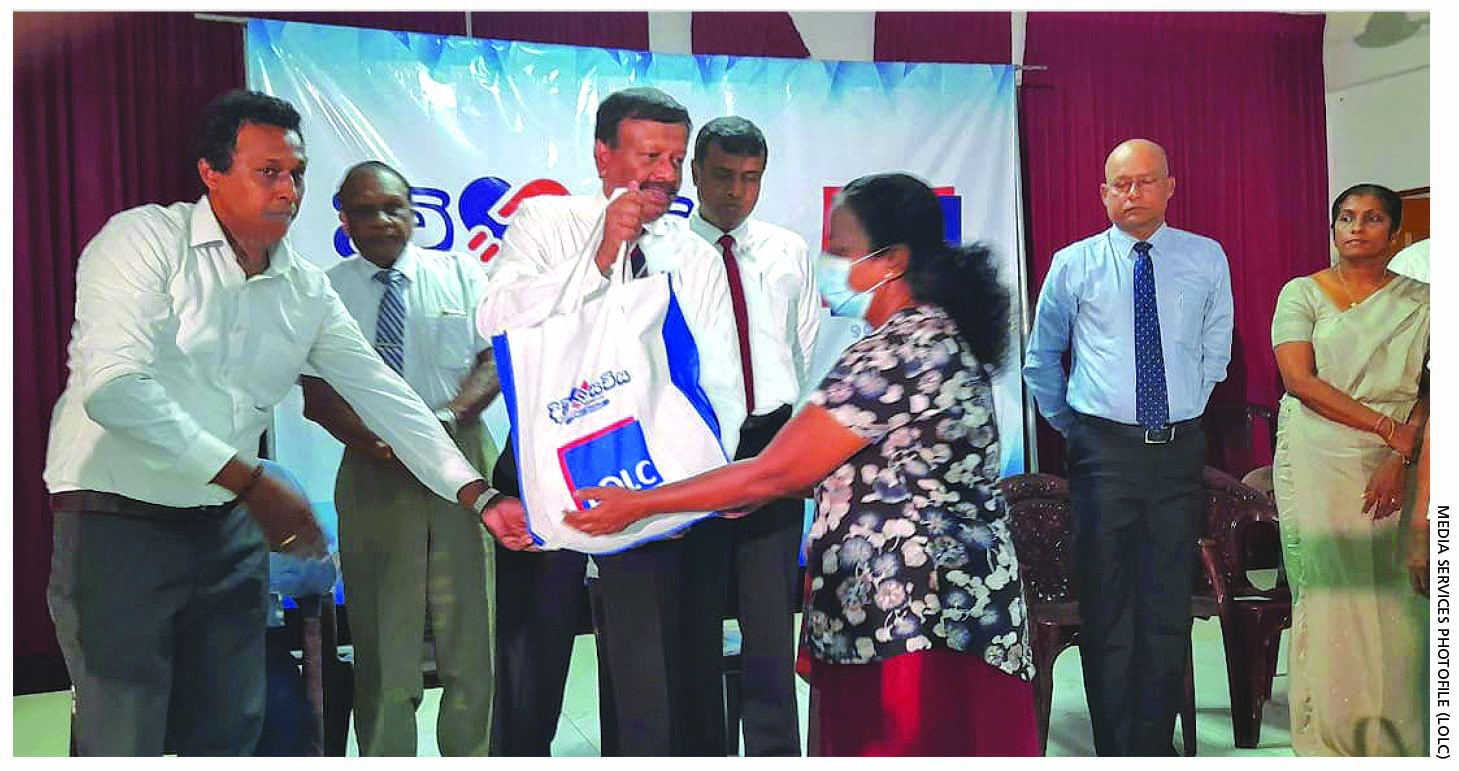 Q: What other corporate sustainability initiatives are in the pipeline?
A: The group's corporate sustainability arm has an extensive portfolio of projects that keeps expanding. These projects range from the community kitchens we operate to orphanages under LOLC Care, and school-based greening initiatives under LOLC Green, to name a few.
Our newest initiative focusses on protecting the Sri Lankan leopard, which is the island's apex predator and one of the most iconic symbols of Sri Lanka in terms of tourism. This big cat has been listed as vulnerable on the IUCN Red List. LOLC is working in partnership with the Wildlife and Nature Protection Society (WNPS) on a multi-regional monitoring system to conserve this treasured resource.
Sri Lanka is at a difficult juncture and there is a lot to be done from saving our natural resources to uplifting our communities. At LOLC, we consider it our duty to give back to society, and we hope to see more corporates joining this social upliftment agenda that will help our country thrive.
– Compiled by Ruwandi Perera
COMPANY DETAILS
Telephone
5880880
Email
enquiries@lolc.com
Website
www.lolc.com