COVER STORY
LMD EXCLUSIVE
PLANET EARTH

IS FLOURISHING
Hajar Alafifi Laadel believes that the planet is flourishing– as she says, we were imprisoning animals and letting the human race go outside but today, it's the reverse…
Hajar Alafifi Laadel assumed duties as Chairperson and Managing Director of Unilever Sri Lanka with effect from 1 February, becoming part of the Unilever South Asia Leadership Team. With close to two decades' experience in diverse markets such as Morocco, South Africa, the Netherlands and London, Laadel has pioneered strategies to drive sustainable growth for many brands.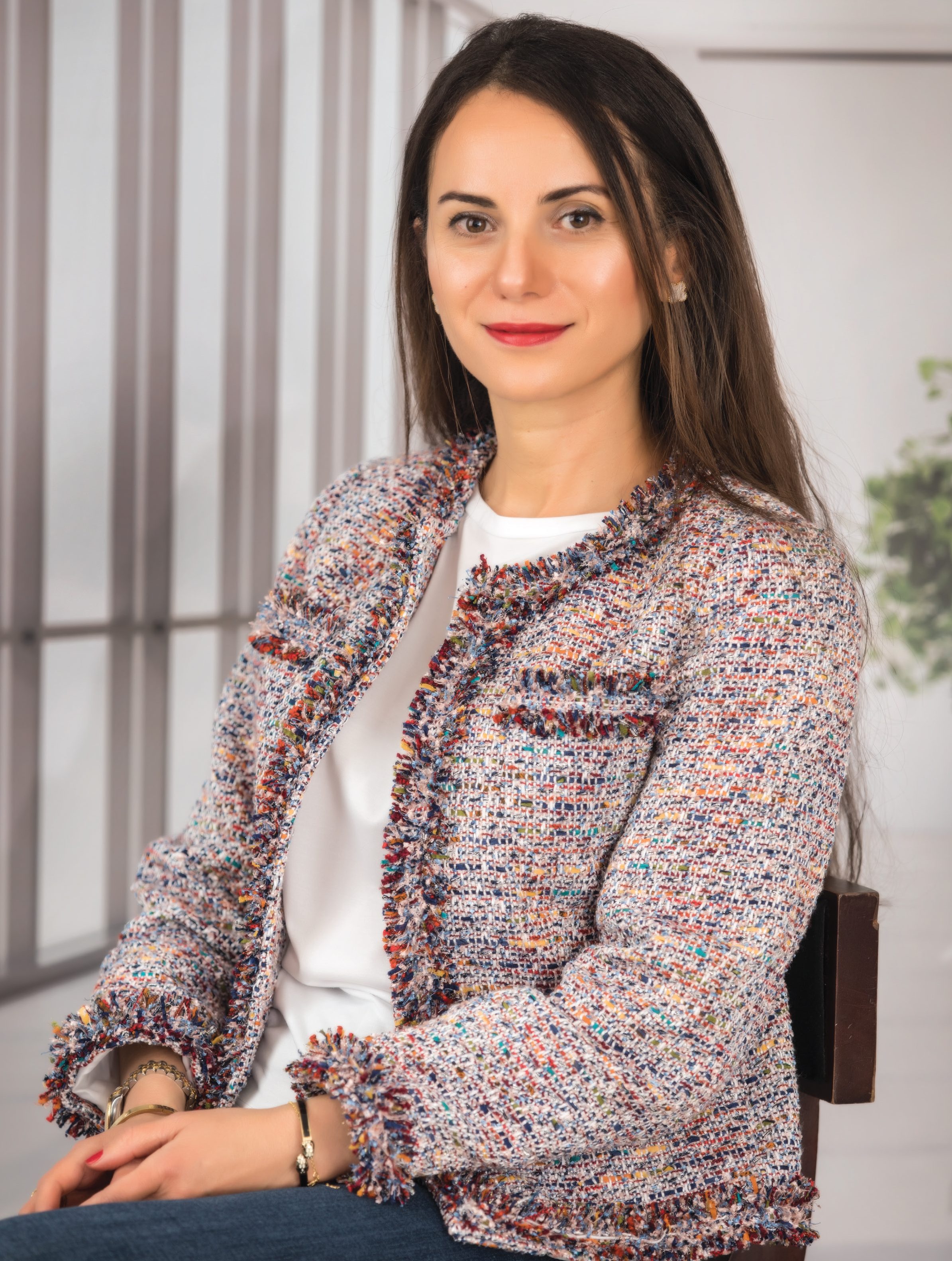 She arrived in Sri Lanka from London, having served as the Global Brand Vice President of the multinational's Household Cleaners and Dishwash business. Prior to that, she was Vice President – Europe of the Home & Hygiene division.
Speaking about her new role at the time, Laadel noted: "Sri Lanka is a significantly important market for us and this goes hand in hand with the exciting times of new development for the country."
An advocate for diversity, equality and inclusion, Laadel is intent on changing the status quo for women. Moreover, she espouses a belief in leading with impact and mentorship, thereby enabling positive business transformation.
In this exclusive interview with LMD, Laadel hones in on her vision for business particularly within the context of the FMCG sector, taking stock of the impact of the COVID-19 pandemic and the ensuing economic fallout.
Furthermore, as a firm proponent of sustainability endeavours, she underscores the fact that "amid this crisis, the planet is telling us there is no delaying – we have to act on it."
– LMD
What are your perceptions of Sri Lanka so far?
A week after I took up my posting, Sri Lanka entered into a period of curfew. So unfortunately, I have not seen much of the country or been able to travel. But I've seen a little bit of Colombo.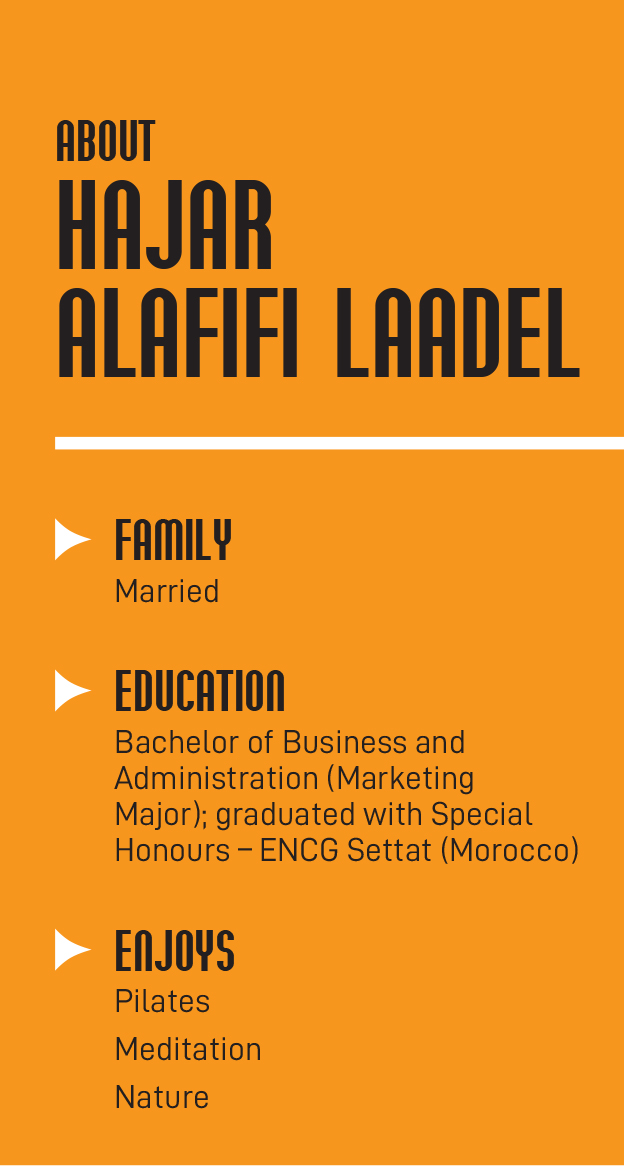 The geographical position of the country made me relaxed and happy to be part of it. And I'm keen to discover more parts of the island.
I lived in South Africa so I have a soft spot for nature. And I hear that Sri Lanka has amazing natural landscapes and is very fertile in terms of wildlife. So I'm really looking forward to witnessing that firsthand.
In terms of what I have experienced here, I've developed a taste for spicy food, which I also find healing – I love the idea that in Sri Lanka, people eat such healthy food.
The third trait I've noticed in Sri Lanka is the level of hospitality and togetherness even during a crisis. Whereas many countries have been severely affected by COVID-19, Sri Lanka has managed the situation very well and its citizens have followed what the government has set out.
There is a notion of citizens believing that they should do their part for the greater good instead of opposing instructions – and with this comes resilience and a brighter future. The country has witnessed many crises in the past and that has probably built an inner drive that 'this too shall pass.'
Are there notable differences between Sri Lanka and consumer markets such as Morocco, South Africa, the Netherlands and London where you were based previously?
Every consumer is unique and must be treated with a personal touch. Wherever I travel, the main factor is to understand the culture of the country, its history and the context, which defines the consumer.
Sri Lanka has 21.5 million consumers and five million households that are different in their composition, life stage of the family, income levels, education and so on.
However, one aspect that I've observed across the countries in which I have lived is the importance of safety and security, which is the base of the pyramid. Everyone wants to have a roof above their head, put food on the table, and be hygienic and healthy.
In Sri Lanka, I've seen a more prevalent difference between brands and non-brands. For example, in other European markets, brands are the default path to purchase because the economy is already at a scale. Sri Lanka has a fertile ground of local small businesses be it in agriculture, textiles and so on. This leads to an array of choices for the consumer and preference will ultimately go to those who address the relevant need the best.
The West is also learning from this part of the world. From Ayurveda to spices and grandma's recipes, countries such as Sri Lanka are an inspiration to me and many others like me: a rich culture, deep wisdom and a natural way of letting nature heal the need.
In Western markets, women are fully integrated into the economy and thereby the workforce. And in Sri Lanka, we see that the economic inclusion of women is a national priority with an intense focus on gender integration and non-stereotyping of roles.
How is Sri Lanka faring in terms of being a business friendly nation – especially from a multinational's perspective?
The situation that we're in now requires some pause because the present times are quite different with a larger importance ascribed to health.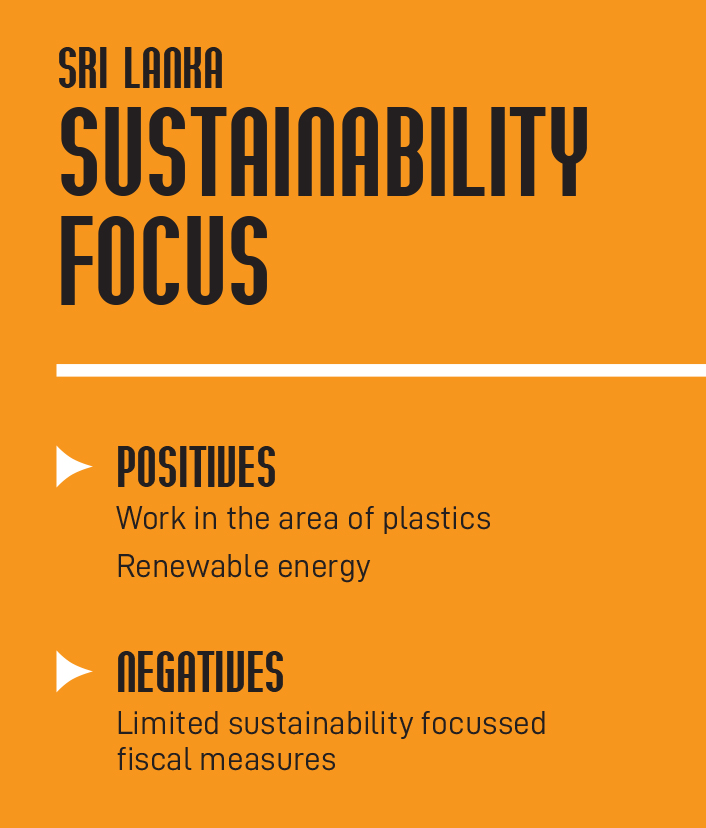 The government is ensuring that the health and lives of citizens are protected. Lives go hand in hand with livelihoods and I believe that Sri Lanka is taking the right steps in this regard.
For example, essential services continued to serve consumers even amidst the most difficult conditions. This is a giant step. Previously, consumers in the country were not accustomed to door-to-door delivery and would visit the neighbourhood market. So the country has changed gears with its infrastructure.
In terms of being business friendly, this crisis has given us an opportunity on the periphery with technology flourishing and enabling us to communicate, purchase and complete transactions once not possible – and all that in record time! New muscles have been built and new types of businesses born.
The country has dealt with this crisis in a positive way and this gives me confidence that we will be able to face the aftershock, indicating that the right measures will be taken to limit the impact on the economic front.
Are there lessons to be learnt from this scenario? If so, what are they?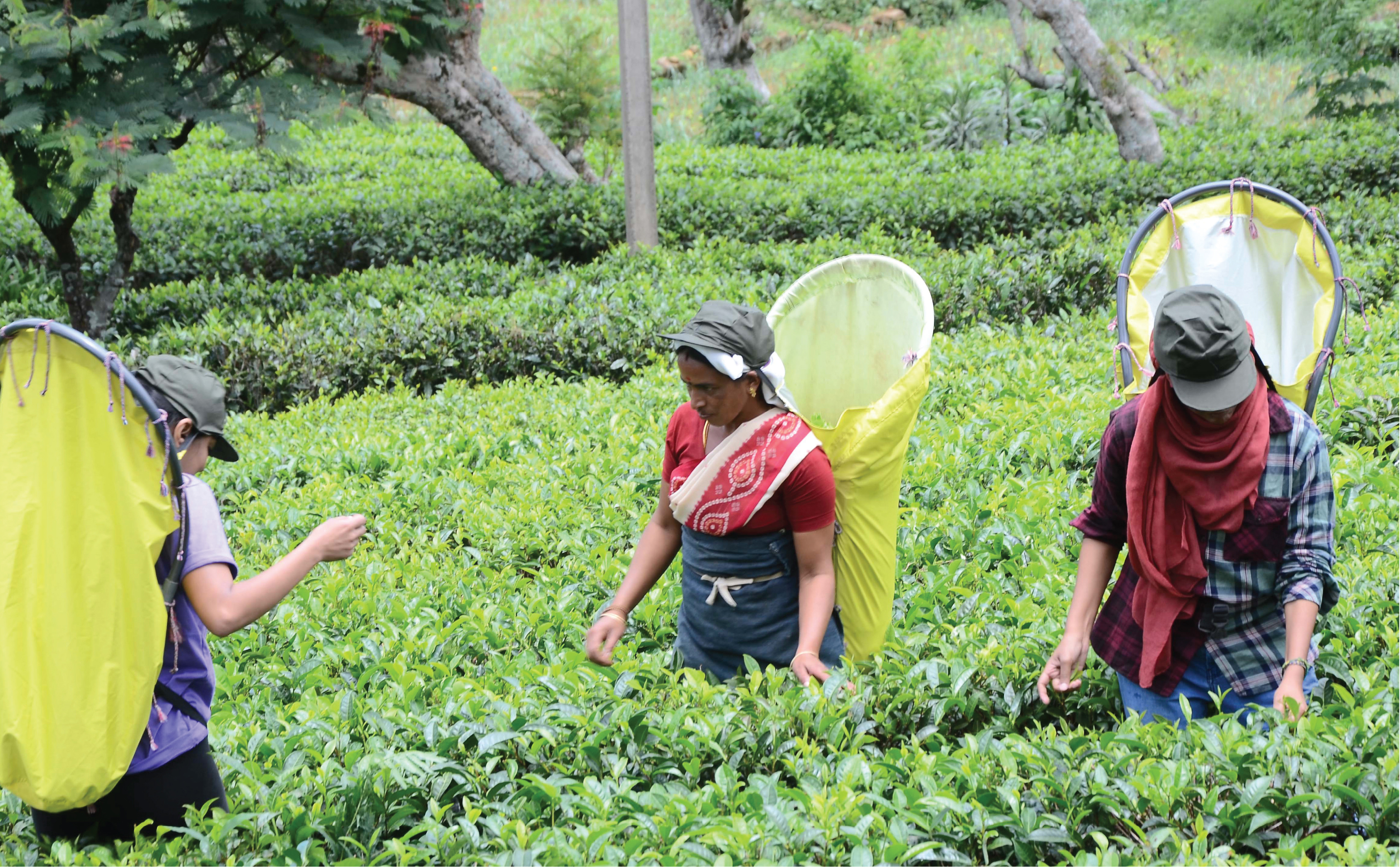 I'm not an economic expert and neither am I a health expert. But let us turn to the numbers. Sri Lanka has increased its level of testing to be comparable with other markets with similar populations. In offering underprivileged segments greater liquidity, Rs. 5,000 has been promised to one million households.
So the country is dealing with this situation in the most humane way.
Where things can improve is in opening up dialogue. The coronavirus crisis has demonstrated how we are all interlinked and that this crisis can impact everyone be it at the top of the hierarchy or the poorest, highlighting the importance of partnerships and collaboration as the only way for a country to deal with this level of uncertainty.
 In your opinion, what needs to be done to attract FDI into Sri Lanka especially in the post-coronavirus world?
It would be too much of a prediction for me to indicate what the government should do specifically when it comes to foreign investment. But what's important is to consider the trends.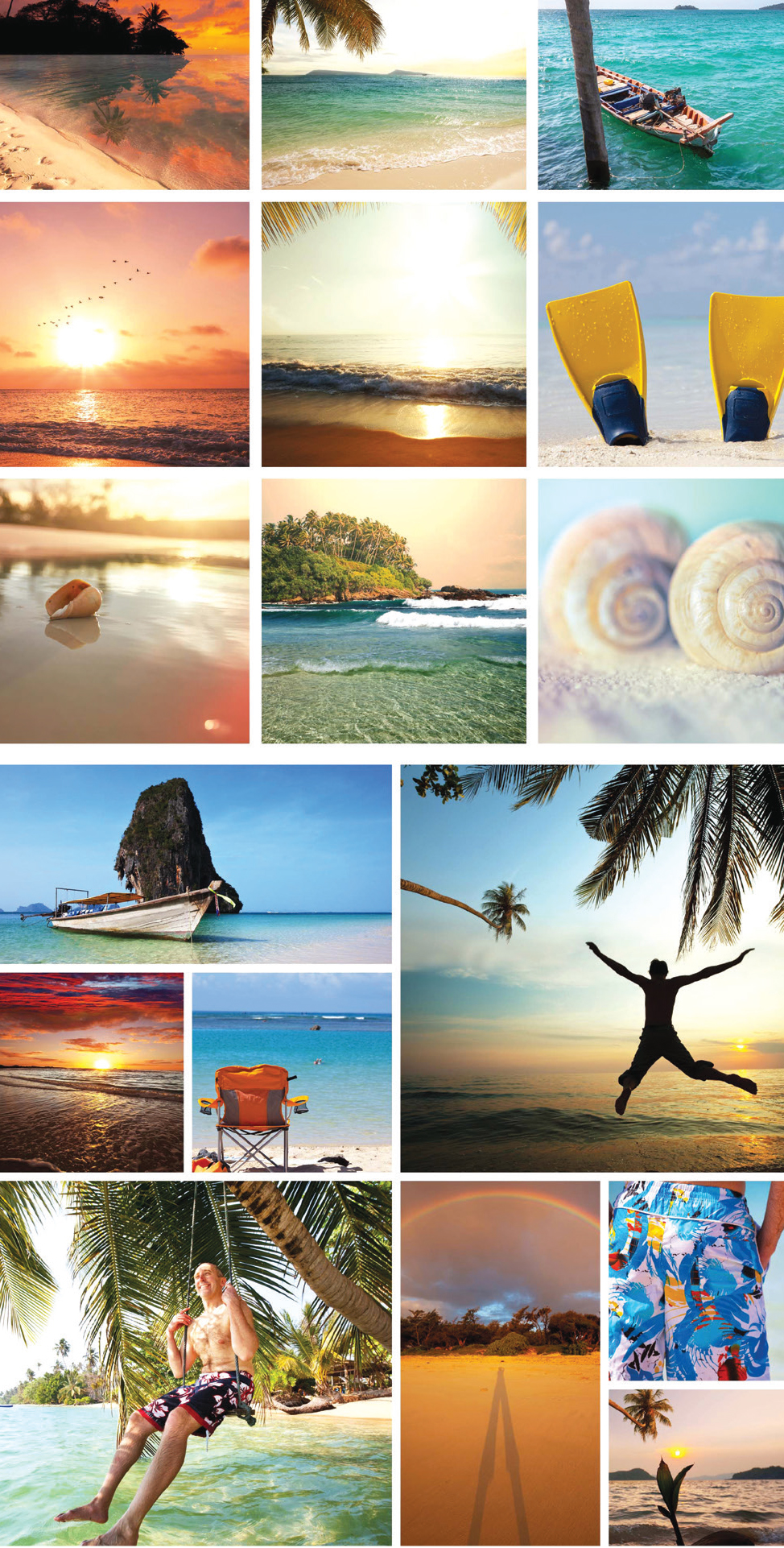 When a country looks at the trends and develops a strategy in line with them, the solution is better formed. So it is not about how to draw in foreign currency but how to make the economy flourish within the prevailing circumstances while considering the trends.
At present, the trend is 'home,' which is where everything happens now. It will continue to be the driving force for the consumer. Therefore, tourism will be impacted. One solution is to grow local tourism.
In terms of exports, the labour force in Sri Lanka is cheaper than that of other countries. Sri Lanka's textile industry is one of best in the world. How can it be improved? Sri Lanka's tea plantations are among the best in the world – and there's a continuing demand for tea due to its antioxidant and immunity boosting properties.
So the best thing to do is to partner the economy and build strategies to address the trends. This will deliver longer term solutions to attract foreign investment and grow the local economy as well.
What is your take of the local workforce in the context of productivity and talent?
The Sri Lankan workforce is one of the most educated in the world. I've seen immense levels of knowledge and homegrown talent. In business, I have witnessed homegrown talent that is passionate and driven, pushing the purpose of fulfilment as a mirror or compass.
How do we improve on this? The voice of Sri Lanka has to be heard within and outside the country. So how can we increase the dialogue between countries and garner Sri Lanka a more prominent seat at global economic forums? How can we partner with more countries and form alliances where Sri Lankan talent can express itself and be recognised?
At Unilever, our workforce comes from the best universities and we cast the right person for each job. We employ about 950 individuals, and we're directly responsible for them and their families. Their productivity is what helps the company secure business.
Despite facing severe business disruption on account of the COVID-19 pandemic, we have not sought to implement any salary reductions nor taken any steps towards redundancy. Instead, we are committed to ensuring the wellbeing of our employees and the upliftment of the country's economy.
We have committed to this path until June, at which time we believe the economy will start to revive.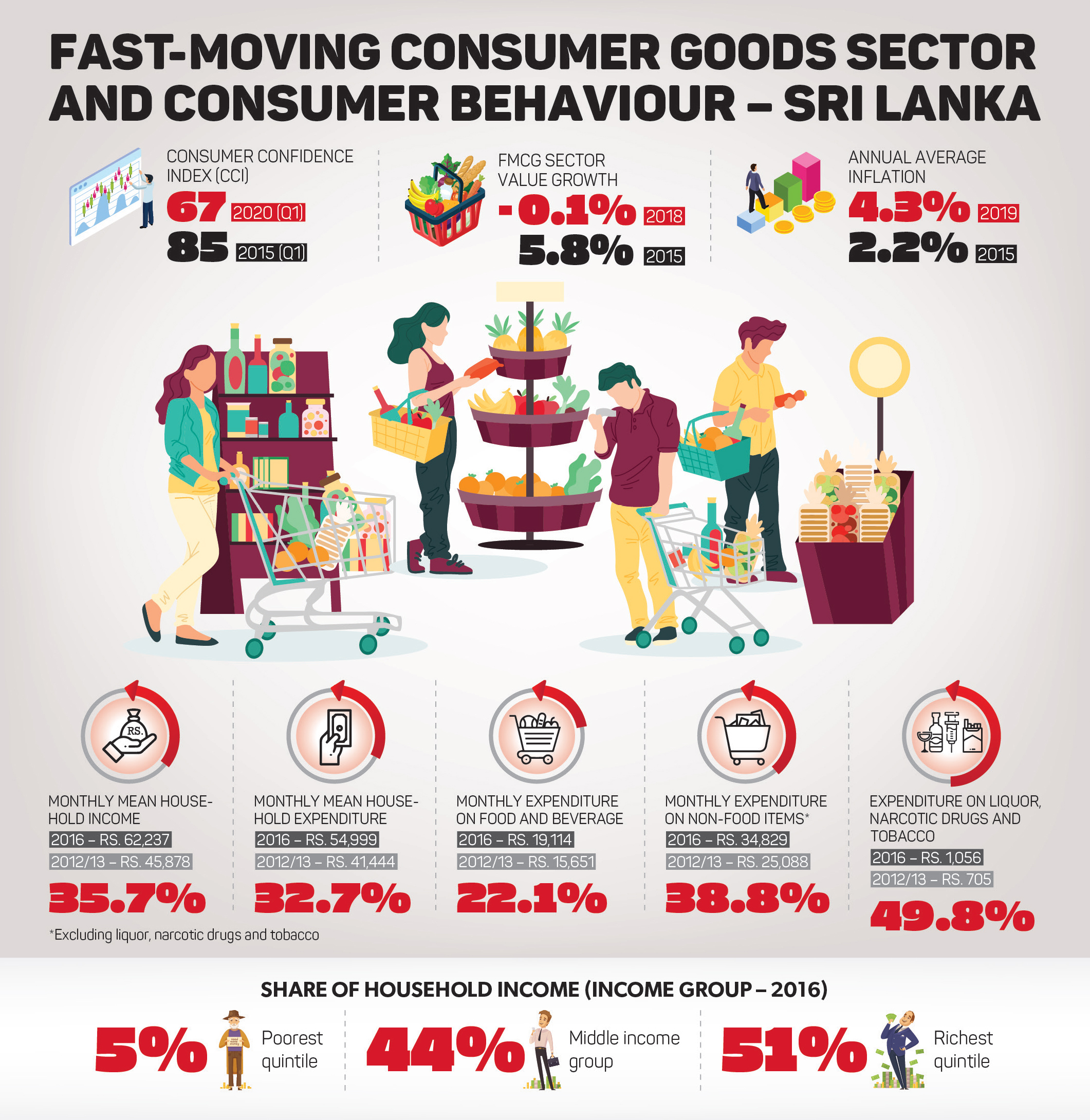 That level of clarity in a world of uncertainty and ambiguity has given us the opportunity to be authentic with our employees. The best combination is when the employer and employee find the space where productivity can increase. To increase productivity, authentic leadership is vital. In this crisis, the best leaders have been tested. What the world needs here and now is calmness, clarity and decisiveness. Leaders need to be role models and offer a sense of 'this too shall pass.'
We are lucky that we're part of this chapter in history. And the more we make it clear to the workforce that we come from a place of purpose, the more they will work towards it. This means that they are not merely working for a salary or to cover the hours but to make this crisis a turning point in the economy and history.
So that's where we need to take this conversation and I'm sure the best of us will emerge – and maybe our names will be written in history books in the years to come.
Do you believe there is room for more diversity in the workplace with reference to Sri Lanka?
In Sri Lanka, women constitute 50.4 of the population within the construct of how nature has created us. However, only about 30 percent of the female labour force is at work. There are even fewer women in higher ranking positions.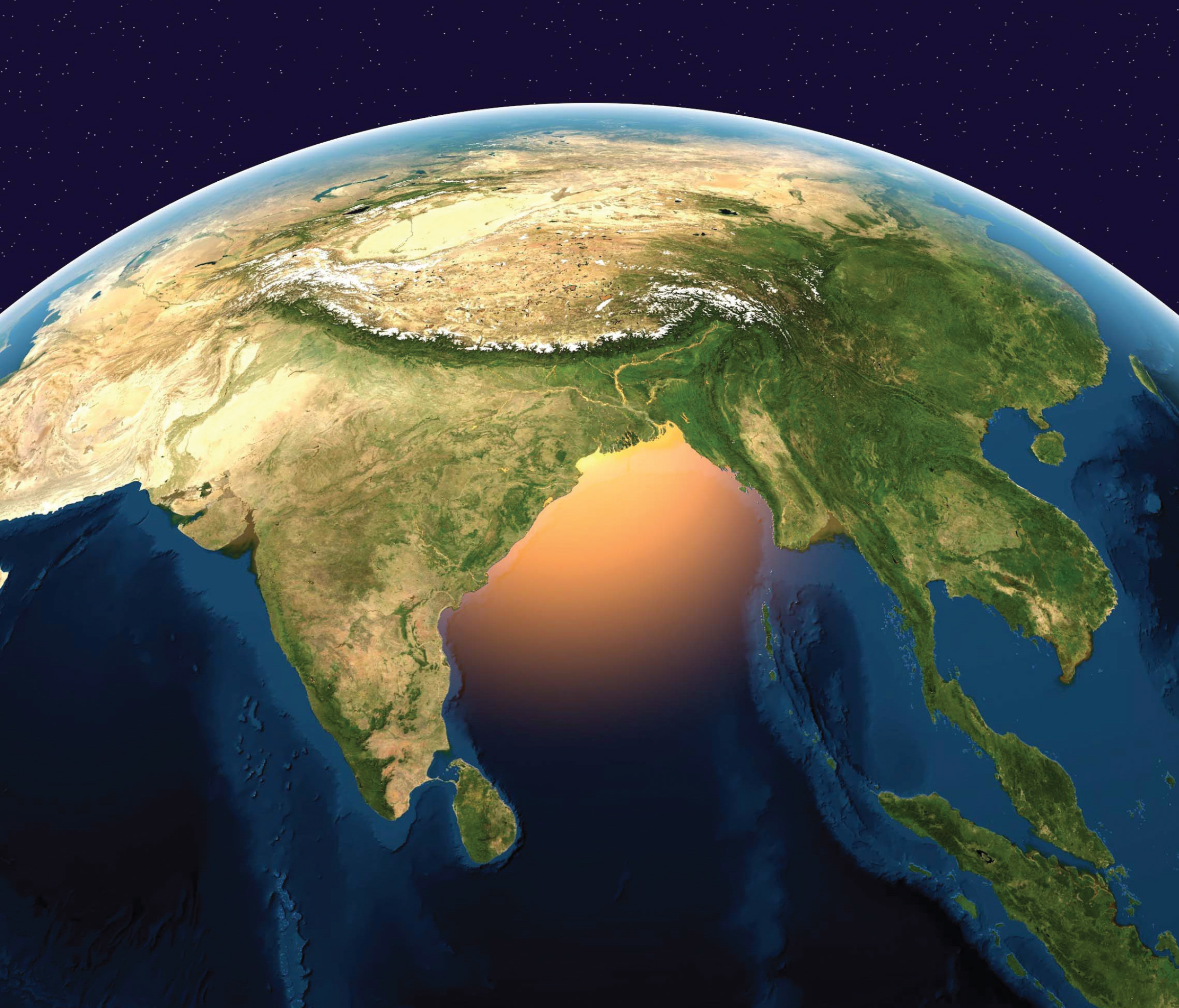 Certainly, there's space to get the best out of women. Studies have revealed that women complement leadership and that any board that lacks the female aspect is lacking important decisions as well. Women view things differently and therefore, this complementarity can only happen then.
I'm glad to work for a company that has achieved a 50:50 gender balance around the world. Nonetheless in Sri Lanka, Unilever has some way to go and our goal is to increase the female quotient in the organisation.
There are functions that are less adored by women and this is where we would like to shift the needle. My own purpose is to change the status quo. And my choice of being here in Sri Lanka has also come about because of how women can contribute. There's so much for us to gain out there. It's a long-term objective but what's most important is to have it in mind and not let the prevailing crisis make us forget the long-term strategic goals.
And is there adequate investment in areas such as R&D and innovation?
The GDP of the country has doubled from 2009 to approximately US$ 4,000 per capita, which is proof of the investments made in innovation, technology and R&D at all levels.
This is a time that calls for investment and not backing off from it. The government needs to continue with investment. Major infrastructure developments of the country are in progress. These will demand innovation, R&D and funds from the government now more than ever.
As with other organisations, Unilever too had to rethink its investment strategy and we found that we're part of the value chain, and if we pause, the entire value chain is interrupted.

So by innovating and investing in R&D, the value chain can become positive, and we will be able to contribute to the economy. Even in the most difficult situations, we have not stopped innovating. In fact, our Lifebuoy Hand Sanitizer was shifted to local production within 18 days during curfew.
Technology has assured everyone that they can work from home. And our innovation pipeline is quite large – all the while giving due precedence to safety.
Creativity, novelty and genuine thinking can bring out the best in us. No economy can flourish without innovation. There has been so much ingenuity. Sri Lankans have the ability to make the most of the opportunity given instead of being a victim of the situation. That is the best of Sri Lankans that we need to tap into.
Is enough being done by corporates to tackle the environmental impacts of their operations?
For the longest time, we've denied the fact that we are all part of one planet. We made the planet suffer every day. And we never cared. We were booking flights at the touch of a button, not thinking twice about the resultant emissions. Today, a single virus has brought the entire world to a standstill.
Finally, the planet is flourishing. We were imprisoning animals and letting the human race go outside but today, it's the reverse – the human race is inside and animals are finally thriving outside. So the planet will have its way; nature finds a way to heal itself.
This has given everyone a wake-up call on the importance of the planet and how sustainability is not a peripheral concern but a must. Many countries have offered economic stimulus measures as well as green relief packages as they know that they cannot operate in the same manner as before.
The Unilever Sustainable Living Plan (USLP) was launched in 2010. Our purpose is to make sustainable living commonplace. That is the DNA and compass of our brand. We believe that you can only do well by doing good. While we have achieved progress in terms of environmental impact, there are many things that we must do. And we need to educate the consumer.
For me, the planet together with women in the workforce is a strategic discussion topic. The time is now. Amid this crisis, the planet is telling us there is no delaying – we have to act on it.
Given the emerging new world order as a result of COVID-19, how would you describe the FMCG landscape both in the region and beyond?
Fast-moving consumer goods imply that consumers demand products on a regular basis. We are blessed to operate in FMCG where our portfolio is skewed towards essentials.
However, the challenge for fast-moving consumer goods is to do with liquidity. It's one thing to have products but another for the consumer to be able to access them. And with so much unemployment, liquidity is going to be scarce.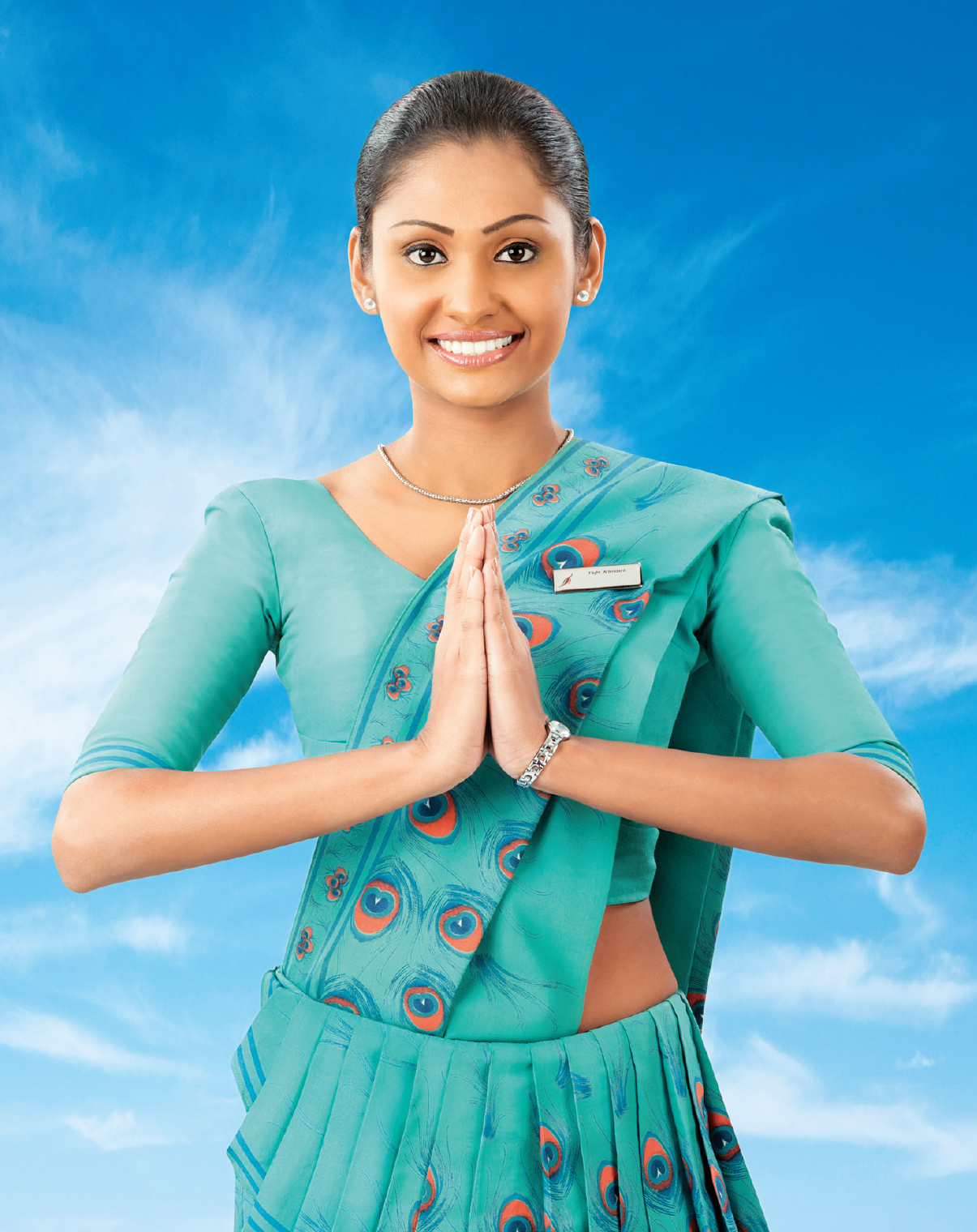 When times are tough, consumers opt for brands they trust; not the cheapest brand but that which gives them the best value for money. Consumers become more aware of their spending.
FMCG might become slow-moving for a certain period if liquidity is impacted. If you look at other industries, tourism will be seriously impacted. Consumers are stocking essential goods and saving money instead of spending on status goods or luxury items.
So you need to consider the trends and create a strategy in line with them. We cannot be in denial anymore; we can only take action.
Is retail sentiment likely to improve going forward, in your view?
It really depends on the ability of the government to secure livelihoods. If consumers have enough cash to purchase, then most retail businesses will be protected. There will be a crunch period but it is difficult to predict.
There are many intricacies to consider and it would be too much to speculate but securing livelihoods through liquidity is essential. When the economy is reopened, it should be on the basis that there won't be another surge in the coronavirus outbreak because otherwise, there could be long-term suffering.
What is your assessment of the level of brand awareness in Sri Lanka?
Brands are an answer to a trend. The first trend that we have observed is 'e-everything.' This means that suppliers have the infrastructure and technology to deal with you on an e-basis. That will also mean that brands are going to flourish in the future.
The second trend is 'home.'

Then there's contactless, which means that you are also dealing with the top end of the pyramid that is likely to purchase a brand.
Fear is also a trend and it is likely to continue. When we speak of fear, 'local' becomes more important. The new normal will mean that the value of relationships is going to change.
So each trend provides a different landscape and brands operate in this new context. A brand becomes a consumer choice if they believe that it delivers a higher order benefit. There's always a framing and a solution.
In terms of local brands, some of the bulk business will continue while others are impacted not because of consumers not opting for bulk but as the economy impacts certain small businesses. It's all about how we view the map in front of us and notice where the brands are better tapping into a higher purpose, and where bulk is better suited.
And finally, where do you hope to see Sri Lanka over the mid to long term?
My hope is for Sri Lanka to come out of this crisis the same way it did from the tsunami some years ago and the Easter Sunday attacks of last year – that while there may be a shock, it is contained and dealt with, and there's an economic rebound.
I hope for safety and security for Sri Lankan citizens because that's the most important factor. In addition, I hope for a sustainable solution to some of the industries that will be impacted more than others.
My hope is also for us to take action on the planet and recognise that Sri Lanka needs to exist in a nuclear position; dialogue with partners and other countries, learning from other nations such as China and South Korea in overcoming the pandemic and improving the economy.
Finally, I hope that every Sri Lankan can maintain that infectious and positive smile on their face, thinking about life after the crisis. It is a shock but life is bigger than these three or four months. And that's what we bequeath to future generations.